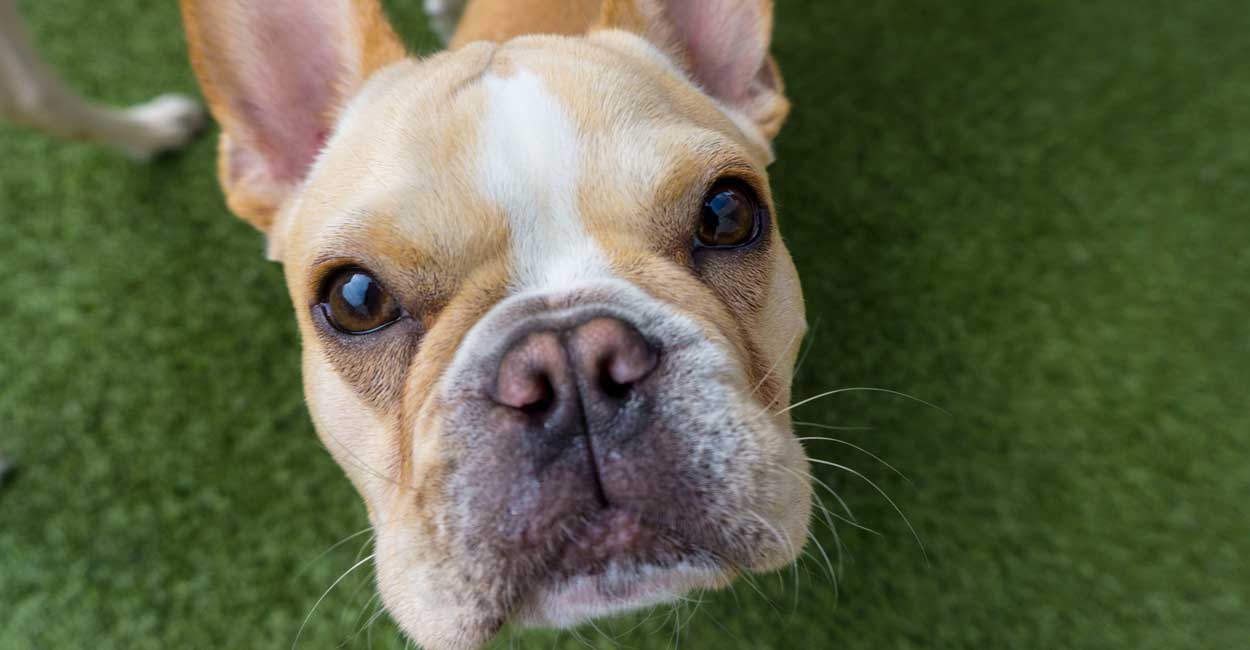 ---

The service is outstanding! The pictures are a great feature. Our puppy loves this place!

Dagny looked awesome afterwards!

- Steve Rousopoulos and Bevin Callan



---

Front desk staff and handlers are friendly and accommodating. I love that I can call anytime to see how my dog is doing and they give me a thorough update. I also get a timely call back when I leave a voicemail. Thanks!

- Michaela Wilkeson



---

I specifically appreciate that I feel like the staff really takes the time to get to know and care specifically about my dog (mini goldendoodle named Charlie). It's comforting when traveling to be able to call and speak to someone who was spending time with him - the feedback from the staff is always specific to Charlie's day and not generic for the group.

- Melissa Marra



---

Curry seemed to have a great time and he was well fed. Whenever we drop off Curry he runs to the Tucker Pup's employees without hesitation and is always excited to play. The employees know us and they know Curry. Thank you for taking such good care of our dog!

- Neil and Brianna Kalsi



---

We did a trial daycare and grooming today. I was incredibly impressed with the staff, especially their knowledge and care of dogs. They knew my dog specifically and were able to speak about her habits and I could tell they had paid close attention and care to her. I'm thrilled with my experience and feel very comfortable leaving her in your care when we travel soon.

- Anna Poss



---

Our pup loves going to daycare and boarding at Tucker's Pup's! She comes home exhausted every time from playing so hard.

- Amanda Faber



---

Lacey is a nervous dog and she seems to have done great at your facility! Thank you for keeping us updated and keeping her happy. We will be back this summer!

- Chris Kruppe



---

We were nervous about our puppy's first stay at boarding, but Tucker Pup's made us feel very comfortable with the experience. I love the pictures they post online of the dogs playing, and they even sent us a personalized email update on our puppy's first night with a picture of her snuggled up in her bed. We will absolutely bring our dog back to Tucker Pup's when we go on future trips!

- Kelsey Johnson



---

We had a great experience! It's never hard leaving the pup for a week, but felt he was in very good hands. Loved getting photo updates seeing him happy as could be! We have been on the hunt for a good boarding place in the city and I believe we've found it! Excited to bring him back for other trips!

- Megan Hejmej



---

Mandy loves Tucker Pup's! Everyone is so good to her always.

Thank you!

- Mark McKenna



---

Loved getting the photos. Staff was super friendly and helpful. They really seemed to enjoy Egg Roll (our puppy). She came home super tired so we know she got plenty of play time in which is great. We're happy to have found a great place so close to home.

- Dugg Messana



---

Staff was very helpful and accommodating of my dog's weirdo quirks. I definitely felt comfortable leaving him overnight.

- Casey Rucins



---

We love Tucker pups! Thank you for always taking such good care of Cheddar. We love getting picture updates while he is there. We extended his stay an extra night this time and the staff was very accommodating and friendly about it. We know he is in such good hands when he is there and hope to bring him back soon!

- Megan Meiklejohn



---

I adore your staff! With them, I always know that my dog is in the best hands. Thank you for always taking such good care of my little friend.

- Caitlin Yacu



---

It was Bane's first time boarding at Tucker Pup's. He was very nervous and the staff was very sweet and patient with him. I loved getting pictures of him playing with the other dogs, it really helped put me at ease after seeing him so nervous. The staff was also very kind and understanding when we were running late (due to a flat tire) to pick up Bane. Overall great staff and accommodating facility. I'm happy I found a place I feel comfortable boarding Bane again in the future.

- Kayla Copsey-Mazur



---

Thank you so much for taking care of Hector during my holidays and special thanks to the care takers for making my dog comfortable during his unexpected extended stay.

Thank you.

- Iwona Brettner



---

Tori just came home from her boarding and bath. She is squeaky clean and looking extra adorable!! She seems like she had so much fun with the other dogs. Thanks for taking care of her!!!

- Jacob Johnston and Sarah Day



---

We have been taking Stan "The Man" to Tucker Pup's for a while now and we absolutely love it! The staff knows Stan so well and are always so nice to him. Every time I call to check in they give a full update on how he is doing, how he is eating and of course who he is playing with =) They make us feel so comfortable about him being there and I would never board him anywhere else! I love that they take photos of him playing and email them to us, i always look forward to those. I can't say enough good things about Tucker Pup's! Thank you to the whole staff for always loving Stan The Man and keeping him happy while we are gone =)

- Jenna Dehayes



---

Belle always comes home looking like she has had a great time!

- David Read



---

Always such a wonderful experience at Tucker Pup's. The girl who did my dogs grooming today was very attentive, friendly and helpful. My dog looked amazing when I picked him up. The girls at the front desk are extremely helpful and friendly. My dog and I love this place and will keep coming back.

- Cindy Saltz



---

This was my first experience with any dog boarding facility and I'm incredibly impressed. What a great experience.

- Alan Furth



---

I appreciated the attentiveness and care for my dog Oscar. Staff was friendly and knowledgeable about his care whenever I called.

- Adina McCormick



---

Thought everything was great and loved the pictures posted of our dogs.

- Cindy Durrett



---

I am confident that Piper loved her stay at Tucker Pup's! Piper is a 15 week-old puppy. She stayed at Tucker Pup's for four nights. I received two pictures of Piper while I was away and she looked like she was having a blast with the other dogs.

Tucker Pup's employees are very enthusiastic about being with the dogs and are very considerate to owners. Being that Piper is a young puppy and her first time boarding, I called Tucker Pup's to check in on her every day, sometimes even twice. Each time the employee working with Piper in the playroom and the one that let her out of her suite in the morning spoke with me about how Piper was doing!

We are excited to start daycare at Tucker Pup's!

Thank you!

- Danielle Hyatt



---

We love how professionally tucker pups' staff takes care of our Spencer. They are always attentive to Spencer's needs.

- Mario Pineda



---

Forest has boarded at Tucker's Pup's several times with very positive results. He gets great care there, and, I know this because he's always happy to stay there.

He was pampered with a shampoo before coming home, which is important after playing with all the other dogs.

Thank you, and, Forest will be back.

- Nancy Lloyd



---

The staff was able to provide loads of details about how Sadie was doing from eating to socializing to sleeping. Sadie came home well adjusted and happy!!!!

This was an awesome experience and you have made a customer for life if we have this experience consistently.

Great job!

- Jay Waldman



---

Lexi is very happy and the entire trip was made easier knowing she had a good time with a bunch of new friends.

- Michael Gallagher



---

This is the finest, kindest, safest, and most professional place in Chicago to board and or utilize daycare facilities for your pup. My dogs love this place and are always crazy excited to go there!

Daniel Birnbaum



---

Thank you so much - AS ALWAYS - for taking such great care of our kidz!! And than you for accommodating us when we had to extend our boarding time.

- Joshua Lee



---

Watson returned home happy, with no issues. He always enjoys his stays and the staff does a great job providing updates on his stay. Absolutely love the photos and comments provided!

He always returns home smelling lovely, feeling soft and with an adorable bandana.

- Adam Majewski and Erika Von Borcke



---

We love how the staff takes the time to welcome our dog into the facility! We also appreciate the updates and the personalized care given. It feels like we are leaving her with family members and she always has a good time at Tucker Pup's. Thank you for taking the time and effort to care for our pup like she was one of your own!

- Michelle Dela Cruz



---

From the initial tour to the detailed receipt Tucker Pup's is A+. Staff is great.

- Simone McNeil



---

Alec and I were very pleased about Spike's stay at Tucker Pup's. It was really nice receiving an email with a picture of him. Also, Alec and I both called Tucker Pup's a number of times to check up on Spike - your personnel was extremely helpful, patient, and kind each time. Thanks!

- Joanna Evans



---

Bart seemed to have a great time! We liked getting updates regarding his play, eating and grooming. We also loved the pictures of him!

- Stephanie Ruther



---

We had Penny Lane stay at Tucker Pup's over the Thanksgiving holiday, and although we were very hesitant to leave her, while we traveled home to Denver, she was in great hands. I appreciate all of the phone calls I received back when I called to check on Penny - even on Thanksgiving Day! Thank you so much for all of the photos of Penny as well - they made me feel at ease.

Thank you to all of the wonderful staff - they are fantastic!

- Erin Carroll



---

Our experience was GREAT at Tucker Pup's! We were so nervous about leaving our dog for the first time overnight and you all made it nothing but stress-free. When we picked her up, all of the handlers had little comments about her stay! "She loved the female handlers, and we liked holding her and giving her pets!" "She was nervous about me (a male handler), but that's okay, she's just so cute!" It made us know that everyone really cared about her and us as owners. We will for sure be back again for Christmas and other vacations...thank you for giving us the freedom to travel stress-free and know that our pup is being loved like at home.

- Becca Frank



---

The staff at Tucker Pup's is always great with our dogs. Our dogs arrive excited to play, and leave happy!

- Mara Peyton



---

Jasmine always comes home very happy. I like that the staff takes detail notes on how she is playing and feeding. I also appreciate when I call for an update the staff explain to me how jasmines mood is throughout the day.

Thanks for looking after jasmine!

- Amy Setton



---

The staff is always beyond friendly and Pippa is visibly excited to be dropped off at Tucker Pup's every time.

- Tori Hottinger



---

I like how fast the staff is at responding to emails when I reach out for updates on Chip's stay. I also love to receive photos that you post on the website.



---

Love making reservations online, super easy and user-friendly. My dog always leaves happy and exhausted!

- Jessica Wurm



---

Rocky is always excited to spend the night at Tucker Pup's. He was happy and clean when I picked him up today and your staff, as always, was wonderful!

- Margaret Tilson



---

Five stars is simply not enough. I cannot say enough good things about our experience. The entire staff went above and beyond my expectations. Boarding a new puppy is a stressful thing but my fears and concerns were eased immediately. I am very impressed at the one on one attention Cooper received. The staff was welcoming and very attentive to Cooper's needs and behavior. Even though I was concerned at his timid behavior on his first boarding day (and having to be taken out of group play for the day) I was very thankful for the updates and that Cooper still received enough attention, play, and care. Every update was very appreciated and I never felt like I was bothering the staff. My concerned as were quickly put aside after we heard he did so well by his second day. I seriously cannot say a single bad thing. Every staff member we talked to and worked with was amazing - Katrina, Abby, Alexa, Chris, and more! We love you. And Cooper can't wait to come back. Thank you guys so so so much for taking care of our little baby.

- Annie Hardin



---

This was Harvey's second boarding stay at Tucker Pup's and I love that your team welcomes us to call anytime to get an update on Harvey. The team tracks everything he does, so I always get a thorough update.

- Callie Jones



---

This is the first time we've boarded our dog. We were nervous but I really felt your screening was thorough which was reassuring that you were serious about his safety and satisfaction. We increased our reservation from 5 to 9 days confident he would have fun and your prices are more than fair especially for a big dog. Sadly he was a stinker and wouldn't eat while he was there. Chris called us and troubleshot options. I was so embarrassed my big beast was being such a baby, but I was never worried. Chris went above and beyond to give him TLC and earn his trust. Chris and the rest of the staff eased his nerves with personal attention beyond what I ever expected. They spoiled him more than grandma does (she can no longer keep up with him).

Please thank all of his care givers! I loved the photos and reports of his activities. I have already told his doggy friends and my coworkers about your amazing care.

- Kimberly Leslie



---

Very happy with Jane's stay over the weekend. She is absolutely exhausted so I know she had a great time. I loved being able to see pictures of her while we're away. I also called to check in once daily and they always have me in depth reports on how she was doing! We will absolutely have her stay there again!

- Abbey Mckenney



---

You guys are fabulous!!! If we even mention Tucker Pup's around Emily, she acts like a complete nut!! She comes home exhausted and is always excited to see everyone that works there!!! Woof, Woof!!!

- Rebecca Sandstrom



---

This was our first time boarding our dog, Finn, and it couldn't have been a better experience. We were nervous to board, mostly because Finn is a 10 year old spoiled dog who sleeps in our bed every night (LOL) so we definitely thought he would be a little freaked out. Turns out, he was like a little kid at summer camp.

Your staff is awesome and I loved getting pictures every few days. It definitely helped ease anxiety on my end.

We also had him groomed and he looks great.

We will definitely be using your services going forward and look forward to booking our next trip!

Have a great week,
Jillian and Brian

- Jillian DiCola



---

Honestly I was a little nervous to bring Bonnie to a daycare but I have felt nothing but comfortable having her at Tucker Pup's. She is tired every day, and I feel so much better that she's not just sitting at home sleeping but getting exercise and playing/mental stimulation. I also feel great knowing that the whole building is designed with dogs and safety/health in mind. The photos are AMAZING, they make my day, and I feel like the staff really care about the animals. My family makes fun of me for treating my dog like a child but I feel like the staff at Tucker Pup's take as good of care of her as if she was a kid not a pup. The staff are also always very helpful, great at moving things a long at busy times and responding to any questions I've had. I highly recommend this daycare to all of my friends, and it is fabulously located only 5 minutes from my apartment, and near the green line. Thanks for doing such a great job!

- Maureen Loughran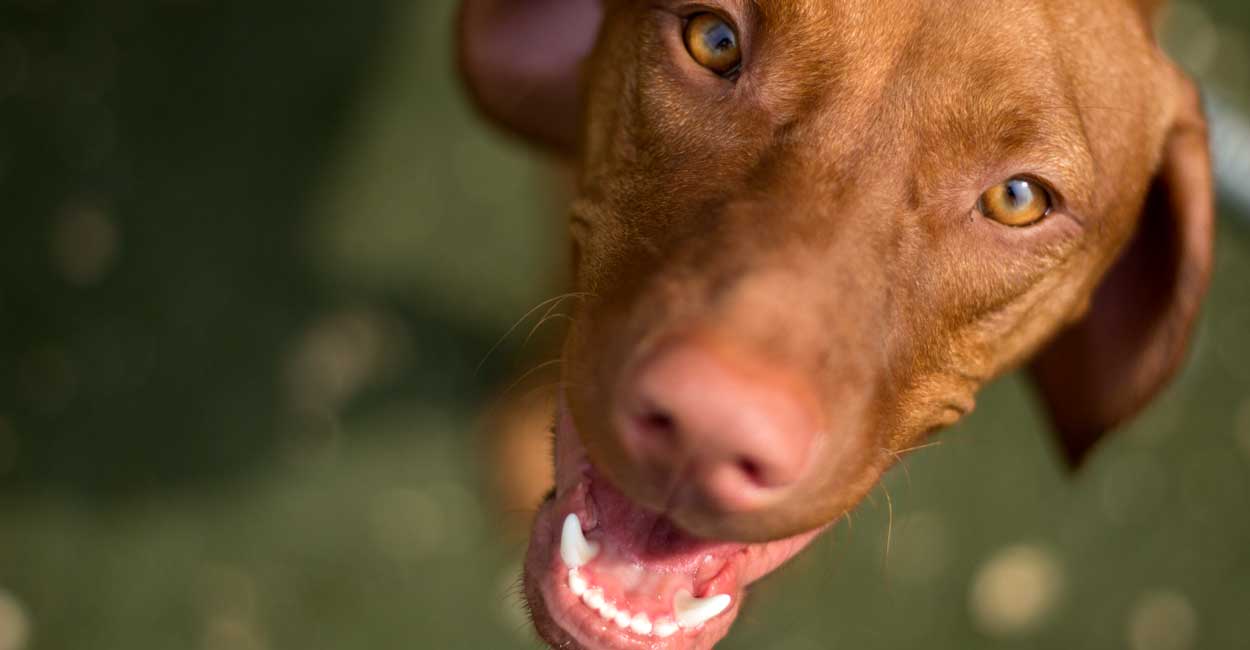 Ready to gain freedom when you travel?