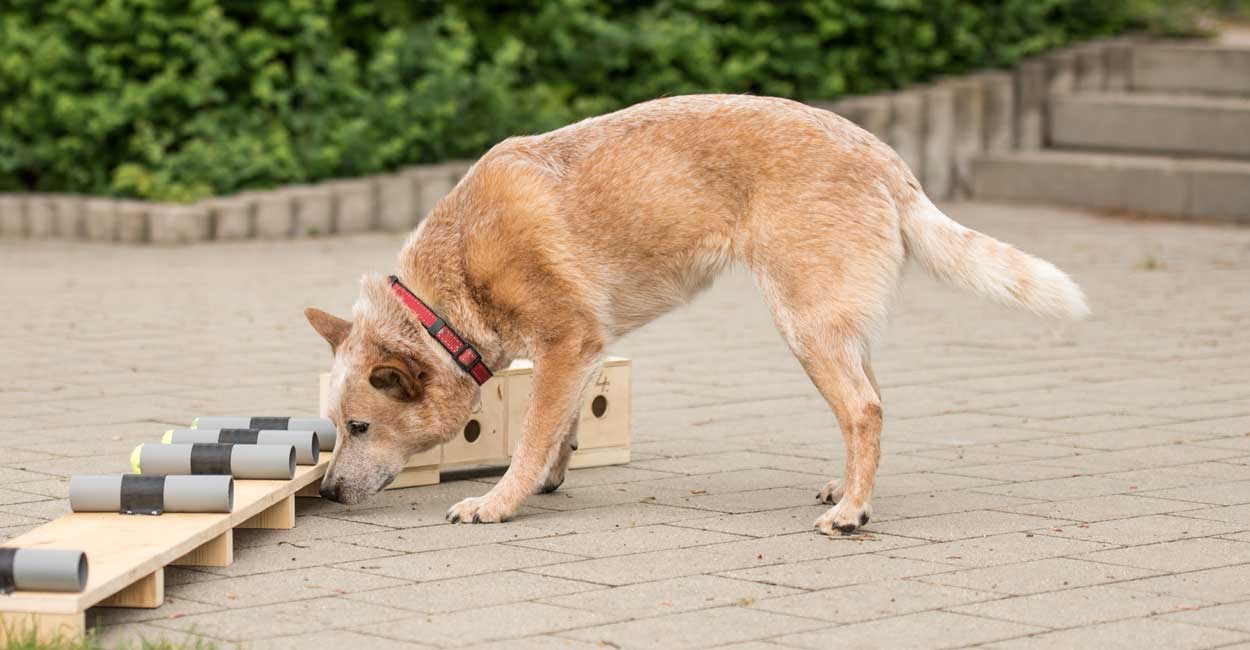 Dog Nose Work Training Classes
Enroll
Nose Work Overview
Nose Work is one of the fastest-growing canine sports and activities in the US. It is the foundation for sniffing out bombs, drugs, bed bugs, and even diseases. For our purposes, it's just a great way to give your dog a job, and to use its brain. Many dogs are tired and satisfied afterwards.
In Nose Work, dogs learn to instinctively use their nose to detect scents that are hidden in various objects such as boxes, pipes, bags, and others. Intro classes are indoors, but the dogs graduate on to outdoor scent detection, which is much more difficult.
The dogs go through the course on at a time off-leash, and the other dogs will be in another room or otherwise separate from the contestant at hand. Your dog does not need to have had manners or other training before participating, and dogs can even do it who are reactive towards others.
Come join the fun! Your dog will surprise you with how it use its nose to achieve success!
Is there a behavior you're looking to cover but don't see it listed? Call us at 312-829-8787. It may be covered in this or another course, or in private lessons.
Upcoming Classes and Prices
Why Tucker Pup's Classes?
Looking for information on prices, our trainer, upcoming classes, private lessons, behaviors we address, and much more?