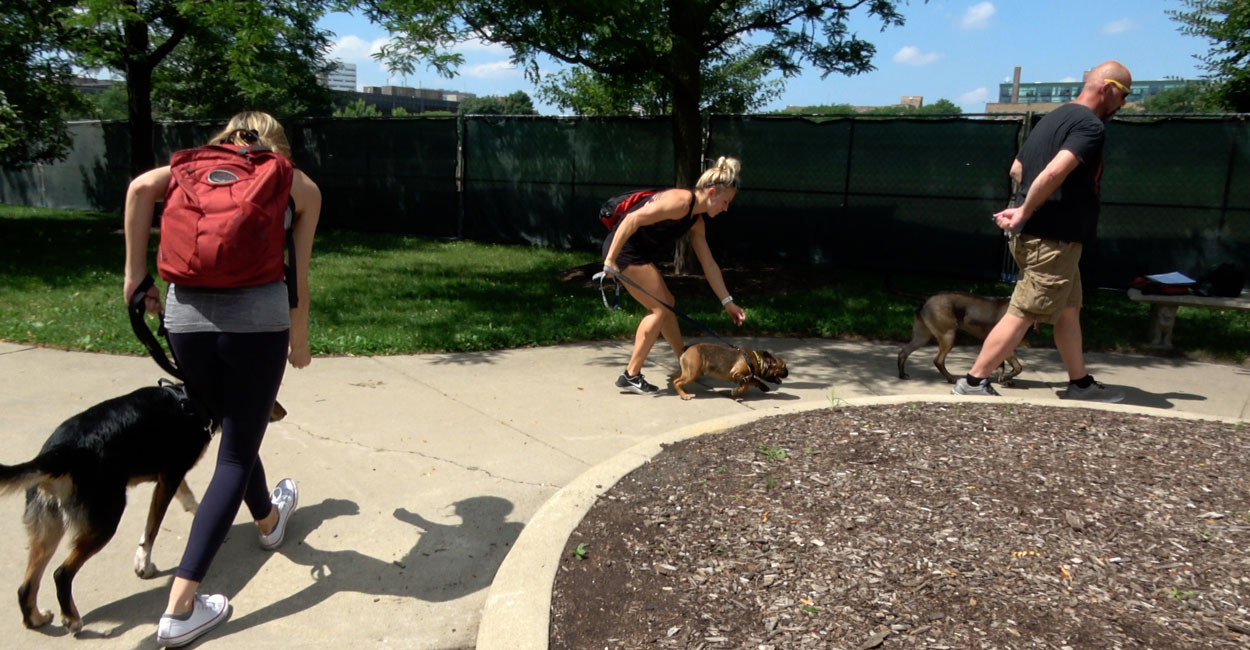 Outdoor Leash Walking Dog Training Classes
Enroll
All Manners Classes
Tucker Pup's offers outdoor dog training classes in Chicago that cover leash walking. In this class, we teach your dog to not pull or jump while on a walk.
This is a four-week mini-course that happens in various outdoor locations in Chicago. We work on leash walking in real-life situations, including on sidewalks, under the el tracks, and past other dogs. The course addresses loose leash walking, jumping on people or dogs that you pass, and dealing with strange noises. This course does not address leash reactivity - this is covered in private lessons.
Locations:
Class 1: We will meet at Skinner Park for an orientation, then will walk around the streets in that area, including past at least one dog park
Class 2: We will meet right outside of Tucker Pup's, then will walk under the el tracks, then down Randolph Street and around the neighborhood
Class 3: We will meet at a location in the West Loop
Class 4: We will meet right outside Tucker Pup's, then will walk to the Chicago Riverwalk, which is downtown. The total walk will last 90 minutes, which includes stopping for a rest and water break, plus incredible photo opportunities with your dog, once we are on the riverwalk at the Chicago River
If a day is rained out, we will improvise, including going inside a store such as Home Depot.
Please note that this class is not intended for overly reactive dogs who would not be able to handle being in a group or passing other dogs. If you are wondering whether this is the right course for your dog, please contact our trainer.
Is there a behavior you're looking to cover but don't see it listed? Call us at 312-829-8787. It may be covered in this or another course, or in private lessons.
Looking for information on prices, our trainer, upcoming classes, private lessons, behaviors we address, and much more?