Dog Training Overview
Tucker Pup's offers dog training in Chicago, including manners classes, private lessons, fun classes, seminars, board and train, and more.
Wouldn't it be great if your dog listened to you the first time, instead of repeating yourself time after time? Tired of your dog pulling you down the sidewalk? Jumping on you, your family, or your friends? Are you embarrassed when your dog is around others?
Are you worried that your dog is the wrong breed (or size) to be trained? That training requires a shock collar? That your dog will forget everything? That the trainer will judge you?
Stop putting it off - we can help!
Our training program consists of private lessons, group classes, and seminars in order to help your dog reach its potential. Read below to learn more.
Training Overview Video



Next three weeks:
Event
Date(s)
Puppy Social
Sat, Jun 1
Puppy Manners Class
Starts on
Sat, Jun 8
Adult Manners Class
Starts on
Sat, Jun 8
Puppy Social
Sat, Jun 8
Puppy Manners Class
Starts on
Mon, Jun 10
Puppy Manners Class
Starts on
Wed, Jun 12
Puppy Manners Class
Starts on
Sat, Jun 15
Adult Manners Class
Starts on
Sat, Jun 15
Intro to Agility Class
Starts on
Sat, Jun 15
Confidence Booster Class
Starts on
Sat, Jun 15
Official Training Partner For
The Anti-Cruelty Society
The
Anti-Cruelty Society

is the oldest and largest animal welfare organization in Chicago. They are located in River North, only a few minutes from Tucker Pup's. They rescue and adopt out more than 4,000 dogs per year.
We are very proud that the ACS has selected Tucker Pup's as their official training partner. We provide classes, private lessons, socials, certification tests, and more at the Anti-Cruelty Society's facility. We also provide private lessons and turnkey training at peoples' homes. Our goal is to help people train their adopted dogs so they can reach their potential, live happy lives, and avoid being returned.
We offer all types of classes that are especially important for rescued dogs, including:
Manners classes (puppy, adult, intermediate, and advanced)
Specialty classes (reactive dog, shy dog, resource guarding)
Fun classes (agility, frisbee, flyball, rally obedience, and more)
The room is very large, and parking is free in their garage, located at Grand and Wells.
Didn't adopt your dog from the Anti-Cruelty Society? No problem - you can still use our training services at their facility.
We have three training locations:
Tucker Pup's - West Loop
The Anti-Cruelty Society - Training Center - River North
Companion Animal Hospital - Training Room - River North


When you sign up for private lessons, our trainer can come to your home, on walks, or to the park.

This format can be helpful if you need more flexibility in your schedule, if you want to customize the training to your dog or your home environment, or if you simply learn more effectively on a one-on-one basis.

Private lessons are also the best way to address challenging behavioral issues such as leash reactivity, barking, and even separation anxiety. These are not as easily addressed in group classes.
When dogs show up at the first class, they are often out of control, don't listen well, and can't perform core skills reliably. Owners are often frustrated because they keep repeating themselves, and don't know how to properly correct their dogs' behavior.

By the time their dogs graduate, many owners are amazed at the remarkable improvement in listening and following commands reliably, even in a distracting environment. This helps set a solid foundation for communicating with each each other in a positive manner over the course of your dog's life.


Check out our lineup of manners classes: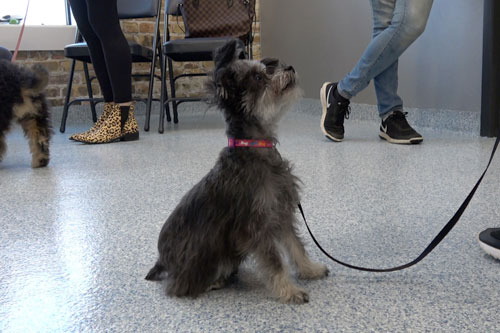 Puppy Manners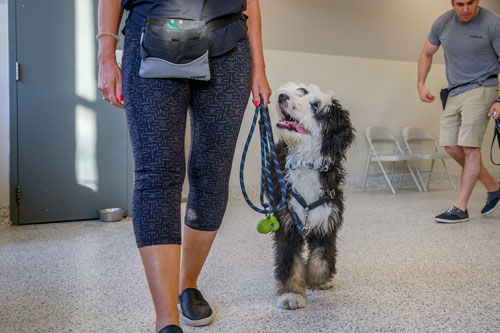 Adult Manners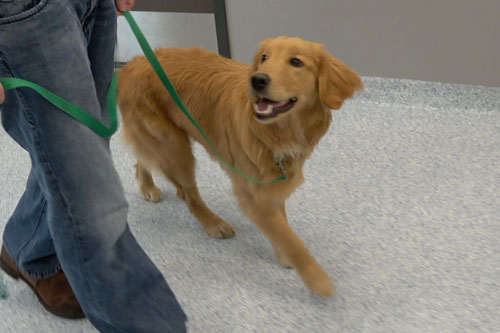 Intermediate Manners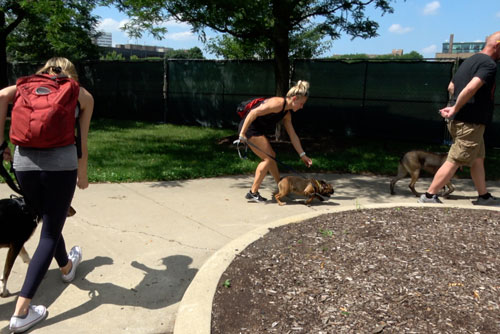 Pullers & Jumpers Outdoor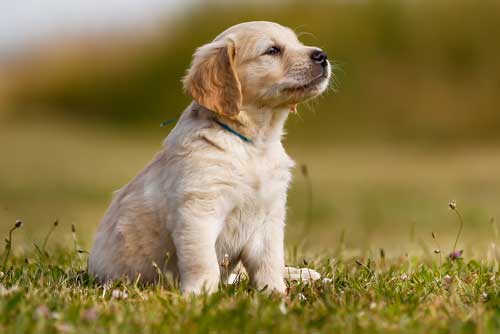 Solid Stay Clinic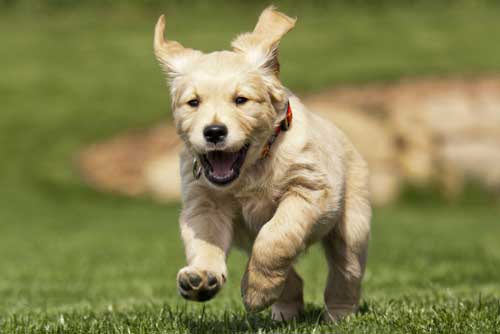 Rocket Recall Clinic
Dog Training
For Busy People
Designed for Busy People
Are you pressed for time? Not sure about training because it will take too long?
Our training program is designed with you in mind. We give you homework exercises in between sessions that should take 30 minutes per day. Can't spend the time on a particular day? That's OK. Just keep working on the other days.
We show you how to complete the exercises while in class or in private lessons. Our trainer has hand-selected them based on their simplicity and effectiveness. They get progressively more challenging throughout the program, which helps your dog learn them really well.
The best part is that you can incorporate these exercises into your daily routine. You can easily practice them when you go to feed your dog, take it on a walk, go down the elevator, go to sleep at night, and so forth.
Within a short period of time, your dog should be showing remarkable improvement, as long as you have put this time in and followed the trainer's advice.
Sample Behaviors
Taught in our Training Program
Amazing! Can Your Dog Do That?



If you haven't gone through our training program, you don't know what you're missing! Why suffer through years of frustration? Your dog can learn self-control, listening, and a comprehensive skill set, just like the dogs in this video.



Hear directly from a few of our customers whose dogs have shown remarkable improvement after going through our training program.

Sage Graduated From Puppy and Intermediate Manners Classes




Resolving Archer's Leash Reactivity




Helping Dixie with Self-Control and Focus

Dominance Methods Not Necessary
Positive reinforcement is the cornerstone of our training philosophy.

We do not use dominance methods, including shock collars, physical force, or raised voices. These methods create an environment based on fear, and the learning typically does not last very long. In addition, these methods don't create as loving of a relationship with your dog over its life, and can create great frustration for dog and owner alike.

In a positive reinforcement environment that is properly implemented, dogs actually want to make the right decisions, the learning is lifelong, and dog and owner are much happier.

We have been using positive reinforcement with great success for many years. Our techniques have been proven to work effectively, not only by us, but also by leading trainers across the world. These methods work well on all breeds, ages, and sizes of dogs.




We are raising the standard of care in dog training.
Here are some of the highlights:



Positive reinforcement methods only - no dominance methods
We offer private lessons at your home, group classes, and seminars
We address a wide range of challenges, from obedience to behavioral issues such as leash reactivity
Pre-paid private lesson packages at a discount
Trainers who are professional and highly experienced
Free
Training Consultation
Sure, your dog can sit when there are treats involved, and there are no distractions.

What about more challenging behaviors?

Coming directly to you when called, even at the dog park?
Doing what you ask the first time, without repeating yourself?
Not jumping on your friends?
Leaving something alone, such as food on the counter or on the sidewalk?
Not pulling or being leash reactive when you go for a walk?
Looking for information on prices, our trainer, upcoming classes, private lessons, behaviors we address, and much more?