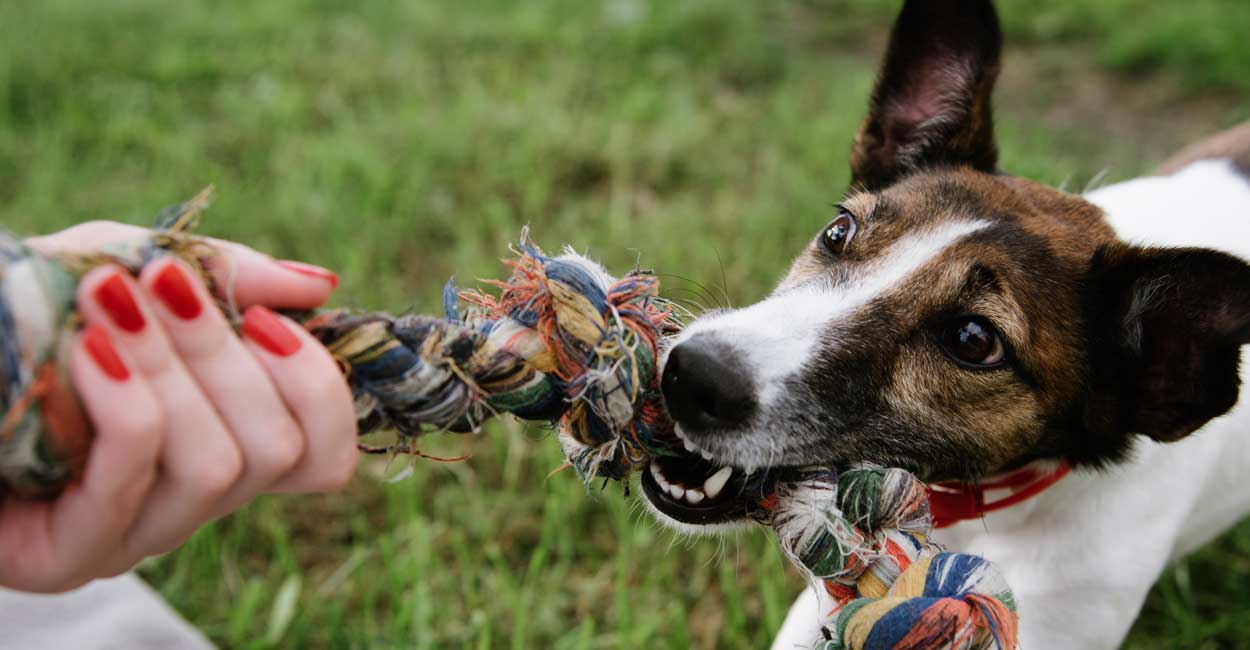 ---
I really enjoyed working with Mark. He is a great dog trainer. I really felt that he genuinely cared about my dog's behavior. I am an expectant mother and I want my dog Penny to be on her best, or close to best behavior as my delivery date approached. Mark helped us work with Penny on walking obediently, listening to and acting on command, correcting behaviors on our family's part (dogs are only as good as the humans that stay consistent). My boyfriend and I are still working with Penny on her commands and ensuring that we stick to the tips that Mark gave us to remain consistent. Penny is doing a lot better and is barking and paying attention to dogs and external stimuli a lot better.

Penny's new attitude and obedience is a testament to Mark's great training skills. We are looking forward to continuing to work with Mark and perhaps joining some group classes when they are up and running!

Thanks,

- Felicia Graves
---
We got an adorable 8 week old puppy, Dakota. She was full of energy, wanted to bite everything (especially my husband and me) and pulled us along on every walk. Right when we spoke with Mark he put us at ease. We signed up for private lessons and he helped us transform our wild puppy into a mature puppy who is now formally leash trained. Dakota can do sit stay, down stay, heel for a block at a time and "Come" from a 15 foot leash. Throughout our sessions, and during the weeks leading up to our weekend sessions, Mark answered every question from the best food to feed her to how to switch up rewards to how to treat her diarrhea and the list goes on. He always responds quickly to text messages whether it's a question or us changing our training time. We also have 2 sessions we can use whenever we want--we know we'll be using them whenever/if we want help with working on a behavior. We can now go into an elevator with other dogs and people and go for walks and be proud of our puppy. We were approached on the street and were told "Your puppy is more well behaved than my 5 year old dog." When we were a couple weeks into training a neighbor said Dakota's behavior was night & day. We will forever be thankful to you Mark! Our 5 month old puppy is happy, listens and is truly well behaved.

- Anna and Pat Walsh
---
I would highly recommend training with Mark Julias to any dog owner and especially those with large breeds. We have a 3-year-old Doberman/German Shepherd mix who went from knowing no obedience to learning to sit, stay, down, heel and most importantly recall. He obtained all of this just within 6 weeks (1 session/week). Mark makes training easy as he is flexible to work around your schedule and comes to your home. He also makes training enjoyable for both you and your dog with his fun and outgoing personality. All in all, he's the best of the best!

-Brittany Kuhn
---
Our 3.5-month-old Goldendoodle just completed the Puppy Foundations course at Tucker Pup's. We only had him for a week prior to the start of the class, and Tucker Pup's was very accommodating with working to get us into that class. My puppy had no training when the course began and is definitely wiser at its completion... so am I as a puppy mama! It seemed fairly easy for the dog to learn the commands the way the instructor, Mark, taught us to teach them. Mark was very knowledgeable on both the basic commands we learned as well as any general inquiries people in the class had about their puppies' behavior. Because of this, I even asked him about future classes that he would teach that might be a good fit for our dog.

Thanks, Tucker Pup's and Mark!

- Matt Schardt and Nicole Gariti
---
We contacted Mark to work with our 4 year old German Shepherd, Lucy, to prepare her for the arrival of our first baby. Lucy is a little anxious and reactive and we wanted to re establish some manners before baby. Right away Mark was very comfortable with Lucy, read her very well, knew a lot about her breed and prepared a specific training plan for us.

He did a great job with setting Lucy up for success, enforcing positive reinforcement and structure which is exactly what she needed. She is showing us a lot of improvements over the past few weeks.

I highly recommend Mark and his training programs. He will be a very important asset moving forward when we need training refreshers in the future!

- Katie Fitzgerald
---
I've spent the past six weeks working with Mark and my dog Coach. Coach was a rescue and had some pretty severe anxiety around other dogs, including my parents' dog when I took him back home to Michigan. At the beginning of the training, Mark helped ensure I had clear expectations of what to do with Coach and what I would have to do to get there.

Cut to six weeks later and there's a huge difference. Coach still gets a little anxious when dogs are in his face, but Mark and I were able to spend about 30 minutes in the dog park with Coach without any blowups. Not only that, but his responsiveness around the house and on walks is noticeably different than it was before.

I'm already engaged with Mark around next steps with Coach and I couldn't be happier about it. You can easily tell that he's passionate about what he does, and cares about the dogs he works with. I'll definitely be working with Mark for any future needs!

- Dave Tomke
---
My dog completed Mark's Life Skills 1 class with great success. Prior to the weekly training sessions my dog was easily distracted in public spaces (didn't listen) and pulled while on leash. I didn't think these issues could be resolved because my dog's a little older (5 years old) and has never had any formal training. However, during the six week sessions Mark taught simple clear techniques and commands for shaping ideal behaviors. Meeting weekly for the training sessions and practicing these training techniques at home has made a remarkable difference. I recommend Mark's training classes to anyone.

- Michelle Kramer
---
We just completed a group 6 week training session (Life Skills 1) @Tucker Pup's run by Mark Julias. Mark was great!! His training style is clear and his depth of knowledge and experience is immediately evident. Our 6 month old pup progressed quickly with his support and our outside of class work. I highly recommend both the group classes and one on one w/ Mark. We will back for the next level of classes. Thanks especially Mark and Tucker Pups!

- Cynthia and Eric Burke
---
Our training experience with Mark has been absolutely outstanding! We have gained so much knowledge about dog behavior and appropriate cueing for our 2 1/2 year old American Staffordshire Terrier. With Mark's consistent guidance, we have become more confident in our walks and in-home training. Whatever your dog training needs are, Mark is your guy!!!!!

Thank you Mark,

- Luther and Cynthia Gaston
---
We took our puppy to Tucker Pups for training- the Life Skills 1 class and it was amazing. Worth every dollar. Our dog has grown leaps and bounds because of the the trainer Mark. She learned all the basics. And very reasonably priced compared to other places. We can't wait to sign up for more training! Thank you Mark!

- Sam Bibbey and Corinne Talan
---
I'm a first time dog owner and I recently got a new dog from a local shelter. My pup's name is Scout and she is about 2 years old Bully breed mix. She was not potty trained, had a lot of energy and she was very scared of all the activity in the city! So I called Tucker Pup's and Mark called me back.

My original goal was to sign up for group classes, but based on all the details I gave Mark, he suggested private lessons. Although it's the more expensive option, there's no doubt in my mind that it was the right option for Scout and me. Mark does a really great job at balancing the training for both both dog and owner. Mark was super responsive, available for all my questions and I ended the six sessions feeling more confident and more clear around how to best train Scout. At the end of the sessions Scout is clear on what she needs to do. She knows the commands. And, now i have the confidence to continue the training on my own to continue to see improvements. Although Scout is far from perfect, she's much farther along than 6+ weeks ago. When I'm walking her, I get a lot of compliments about how well trained she is! And knowing that I have lifetime support from Mark makes it so much easier for me. I'm so glad that I called on Mark, it set Scout and me on the right path for a successful relationship!

- Jody Persky
---
Our new male, German Shepherd puppy, Kanye, was 9 weeks old when he came to live with us. He proved to be more than we could handle. He nipped at us, chewed on everything, and potty training was a nightmare. We asked the vet for the name of a reliable trainer and they gave us Mark Julias' name. From our very first 45 minute phone call, Mark was absolutely the best! He listened to my questions and answered them openly and honestly and most importantly, did not make me feel silly for asking them. After a few initial phone conversations (Mark made himself available even before we started formal training sessions), we arranged to have private home lessons. He showed up on time every time, as arranged, and showed us how to get our darling puppy to do basic sit, down, sit-stay, down-stay, heel, and come commands. He also showed us how to get Kanye to walk on a leash and not jump on people or things. He spent extra time in our sessions until he felt completely secure that we were comfortable and able to practice our "homework." He took every phone call and responded to every text message (and there were many) calmly and graciously, answering our panicked questions and reassuring us every time. We can't say enough good things about Mark Julias, but we are forever grateful for the part he played in helping us with the new member of our family!
---
Over the past year our Welsh Terrier has become more aggressive towards other dogs and began showing a simple lack of respect/command to me and my wife. After working with a couple trainers we really never found the right fit for both us and our four legged companion and things continued to get worse. By chance we were put in touch with Mark and after a couple of preliminary conversations we thought he might be able to actually help us out and begin correcting the actions at hand.

Within the first of six sessions we were able to notice a big change in our Terrier's behavior. Through the next five sessions Mark helped to reestablish the hierarchy of our household and completely changed the negative dynamic that has brewed over the past 12 months.

One thing I want to point out is that Mark never changed the playfulness and curious attitude of our dog. Our dog is still the same pup that loves to meet new people and explore different places. What Mark did for example was change the thought process of going for a walk; previously we used to take our dog on HIS walks, but now our dog is allowed to join us on OUR walks. Changing the dynamic of who is in control during a walk began with a simple task like who exits the house first, which was something we never thought of. While Mark helped us with many more issues then just walking, it was small changes like this that really made the difference.

Not only was working with Mark outstanding training for our dog but it was great training for my wife and I as well. We quickly learned that the behaviors that our dog had been exhibiting were a direct result of our own actions. For example him barking at other people or dogs could be because he is just protecting our family and my wife and I showing that we are comfortable, relaxes him just the same.

In the end I wish that we met Mark a year ago as he has made a simple thing like going for a walk with our dog, enjoyable again.

- Eric Baumgartner
---
I signed up for at home training with Mark for my recently rescued 1yr old pointer/border collie mix, Marley, and I could not be happier. Mark did a one hour phone consultation with me prior to setting up the training to ensure that we were both on the same page about my goals for training and explained the differences between training at the facility and my home. I opted to do the at home training so we could incorporate all the outdoor distractions into our training and it was exactly what she needed. We started each session with 10-15 min of basic commands at home and then took her outside to different areas. Being able to bring her near restaurants, people, dogs/dog parks, traffic and construction really made a difference in her learning experience. After the first two sessions I saw immediate changes and by the sixth week she was a completely different dog. She now walks patiently next to me on the leash, walks by other dogs without issue, goes to patios and even attended a street festival last weekend. Mark was amazing and was very flexible with my busy schedule which was definitely appreciated. I cannot say enough great things about Mark and the training he provided. Marley gets compliments on her behavior everywhere she goes!
---
My wife and I used Mark Julius for personal lessons for our 2 year old rescue, and we were incredibly pleased with his services. Even though our dog didn't have major issues, adjusting to our home did require some work.

Mark was very knowledgeable, helping us get a better understanding of the training process. He was very accommodating to our schedule and attentive to all concerns with our new pet. We were also pleased with how accessible he was when issues arose. We were able to communicate with him outside of the training sessions.

All in all, Mark was great. We were very satisfied with the process and results of our training sessions with him.

- Jason Spizzo and Tina Valdez
---
I would highly recommend Mark Julias to train any dog.

We have a 2.5 year old Doberman/shepherd mix that we adopted that had no previous training. We started seeing results in just two weeks! Our dog could sit, give a paw (each paw), and go down on command after the second lesson. Throughout the weeks our dog could heel, stay, and place on command - which makes it super easy for us, especially since he is a big dog (90 lbs) and could be difficult to control. Mark even taught us the recall - which is the most important command - as our safety net in case our dog ever got away from us. Not only was Mark great in training our dog - but he answered all questions for us that we had that ranged from dog grooming, foods, behaviors, toys, and other up keep. Mark is even so great - he would always answer our calls and texts as we had questions throughout the week - and he would always reply back with answers and suggestions immediately. Most importantly (next to the training and his "open door" policy by always answering our questions at all times) our dog really enjoyed the training, loved Mark and was always super excited when he came to the door. I could not believe the progress made in just six lessons - coming from a dog who had no previous training to being able to learn basic commands. We have full confidence in bringing our dog anywhere throughout the city, knowing that he is well behaved thanks to Mark.

Thanks again Mark - you exceeded our expectations and I hope to see you soon!

- Trace Ruffie
---
We have a rambunctious 6 month golden retriever puppy that we had taken to a 6 week group class at another facility. Had seen some improvement but I personally was left with a lot of questions and came out of it more confused than before.

This is when met I up with Mark. He started coming out to our place for one-hour sessions over the weekends.

In 4 sessions, we have made leaps and bounds of progress. I can barely recognize my little pup any more.

- The instructions he provides are geared towards and around your busy daily schedule

- You are left with a few key instructions to practice with during the week , but whats key is the emphasis that you dont need hours to do it. It could very well just be 10 to 15 minutes a day.

- You don't have instruction manuals, but instead just lots and lots of one-on-one time, where Mark works with you and your pup and corrects and instructs as you go along.

- He is keen and firm on getting the basics down, but more importantly on addressing issues specific to you

- He is always available by phone or text even in between and after sessions to offer input and advice. Even advice not related to puppy training but also dog health and well being

- His knowledge of dog behavior training and more for owner instruction is top notch and we couldn't be happier

Our li'l guy is now doing sit-stays for up to 2 minutes on busy streets and we are well on a our way to a perfect heel.

I am so satisfied with our progress that I am planing to extend our sessions to the advanced training shortly.

You will love working with Mark!

- Sandeep Pulimi, Nithya Swaminathan, and Enzo
---
Mark is amazing at training. We had a wonderful experience and really enjoyed the small groups and felt our dog learned a lot as well as we did.

- Heather Smith
---
First off, A huge thank you to Mark for working with me and my boy Gus for the past 6 weeks with 1-on-1 training! I used to bring my older dog here for boarding and I always felt 100% confident that my old man was in great hands and had a good time. I wouldn't take my dog anywhere else! After adopting a new dog this year and needed some training for him there was no doubt in my mind of who to call.

Mark, their trainer was absolutely amazing from the minute I sent in an email inquiry and he really took the time to learn about my dog, his issues, my concerns and how to train him to be a rockstar. He is always honest and lets you know what to expect. Great at answering texts and calls with any concerns and always giving positive and supportive feedback to keep me going! I have seen such a huge improvement in my little man and I could not be more proud of him! He came to me a very scared dog from a rough background and it took some time for him get comfortable in my home. Once he did and I started seeing some issues I knew I wanted to start some training right away that would stop the bad habits and teach him to be a confident dog. As Gus is a pitbull and there are sadly negative images of them in the world I wanted to be sure I had a well trained amazing dog to help break that image. That is exactly what I got with our training with Mark and I now have a rockstar dog that I feel confident that I can train to do anything! THANK YOU MARK!!

- Trish Varner
---
We have used Tucker Pup's services (grooming, dog daycare AND training) multiple times since moving to the West loop and truly appreciate all the hard work they put in to making it a great experience for the dogs as well as the humans.

I would like to specifically mention the trainer Mark, who went above and beyond in his communication with us and training skills with our dog. We look forward to signing our energetic 1 year old Lab/Doberman up for the Level 2 class this summer! Once you have the confidence and tools to solidify the basic commands with your pet it really makes day-to-day interactions so much easier for you and your dog. Thank you Mark, keep up the great work!

- Maggie Thiel
Ready to transform your dog?