Staff Profile
Return to Staff Summary Page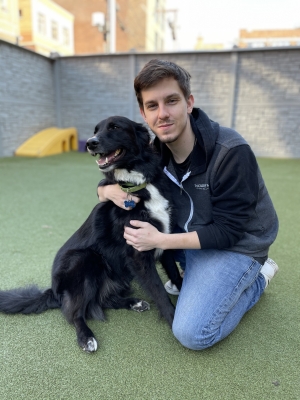 I have two pups, a Bichon named Stewie who is my spunky little poof! I also have a Cairn Terrier named Tramp.
My favorite breeds of dogs are Newfoundlands and Bernese Mountain dogs. The hairier and slobbier, the better!
I am a musician with a multitude of instruments i love to play. I enjoy going to shows, playing music with my friends, and listening to and collecting vinyl records. I'm also a huge sports guy, with my favorite being baseball. Go Cubs!
Some goals I want to achieve are either becoming a dog trainer or becoming a music producer/studio musician.
I love learning about history, hiking in the woods, and playing video games.
I graduated from Lyons Township High School in La Grange, IL in 2015.
One of my biggest fears is the ocean. I refuse to watch ocean documentaries because they make me nauseous!