Staff Profile
Return to Staff Summary Page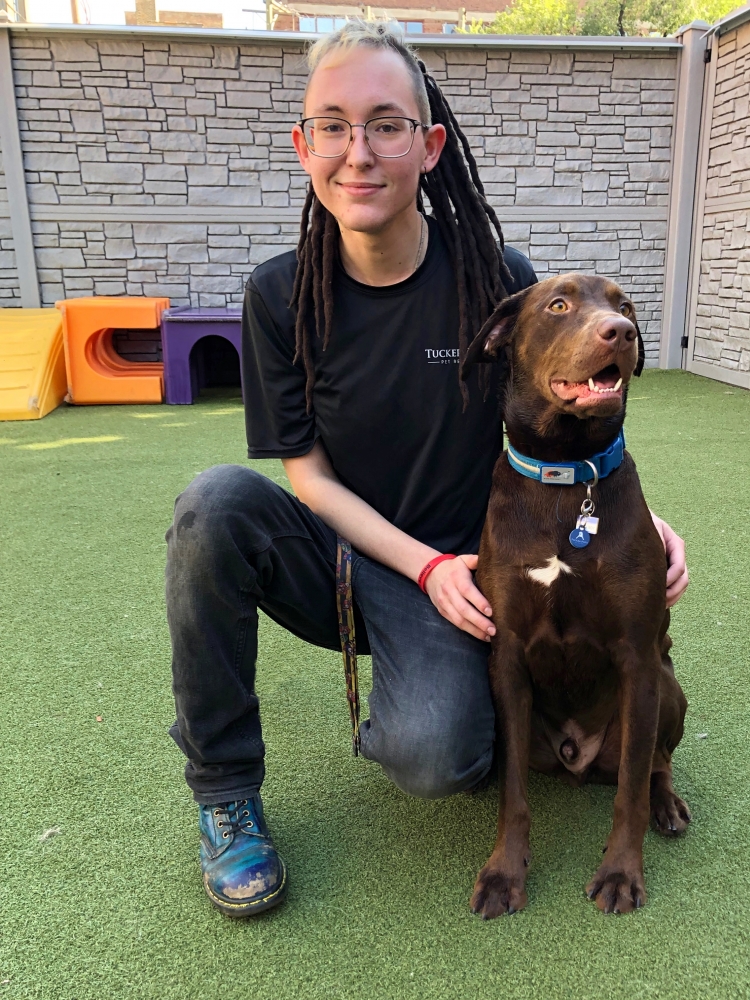 I've worked at a Boxer rescue located in Waco, Texas, plus a boarding and daycare business in Michigan.
I currently have a black lab rescue named Riley, and a ball python named Snooter.
My favorite breeds since a young age have been Great Danes, rottweilers, dobermans, and pit mixes.
I enjoy playing cello and bass guitar, along with going hiking and adventuring. A fun pastime for me was running through the woods and creeks behind my house growing up.
My future goals are to enroll in vet school and continuing working with and helping animals.
I enjoy making artwork, and love sketching portraits of dogs.
I graduated from Athens High School in Michigan, and have finished most of my prerequisites at Oakland Community College.
I'm originally from Russia!