Staff Profile
Return to Staff Summary Page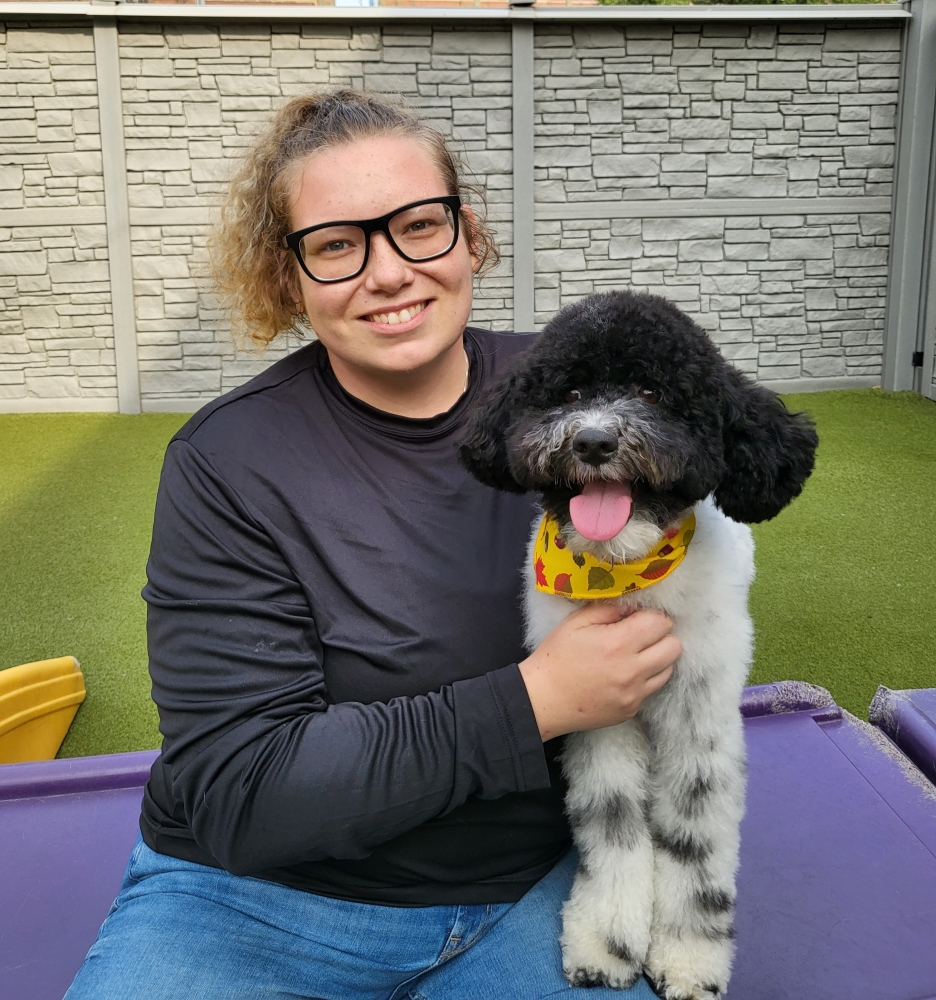 I have worked at two dog daycares previously and was a dog trainer back in my home town of Virginia Beach. I specialized in shelter rehab and pack dynamics. I have competed in dog shows as well as fastcat. I plan on training my own dog for agility, fastcat, and barn hunt.
I have a two-year-old female boxer named Waffle Bean! She is so sweet, affectionate, and smart. I started fostering her when she was 6 months old and was able to adopt her when she was 9 months old. I am currently training her as psychiatric service dog. She has an amazing work drive and loves to do her job! I am so proud of her for how far she has come and how hard she works everyday!
Newfoundlands, dobermans, rottweilers, Yorkies, beagles, and boxers
I love reading, watching an excessive amount of YouTube, obsessing over Taylor Swift and training/hanging out with my dog Waffle!
I would like to open a rehab for highly reactive dogs that shelters just don't have the resources or time to help. I want to save as many of them as I can.
I enjoy listening to pop music and discovering new artists. I love reading about history and current events. I really just love learning in general!
I graduated from Tidewater Community College in 2016 with an Associates Degree in Social Science.
I memorized the entire AKC breed roster when I was 8 years old.