Staff Profile
Return to Staff Summary Page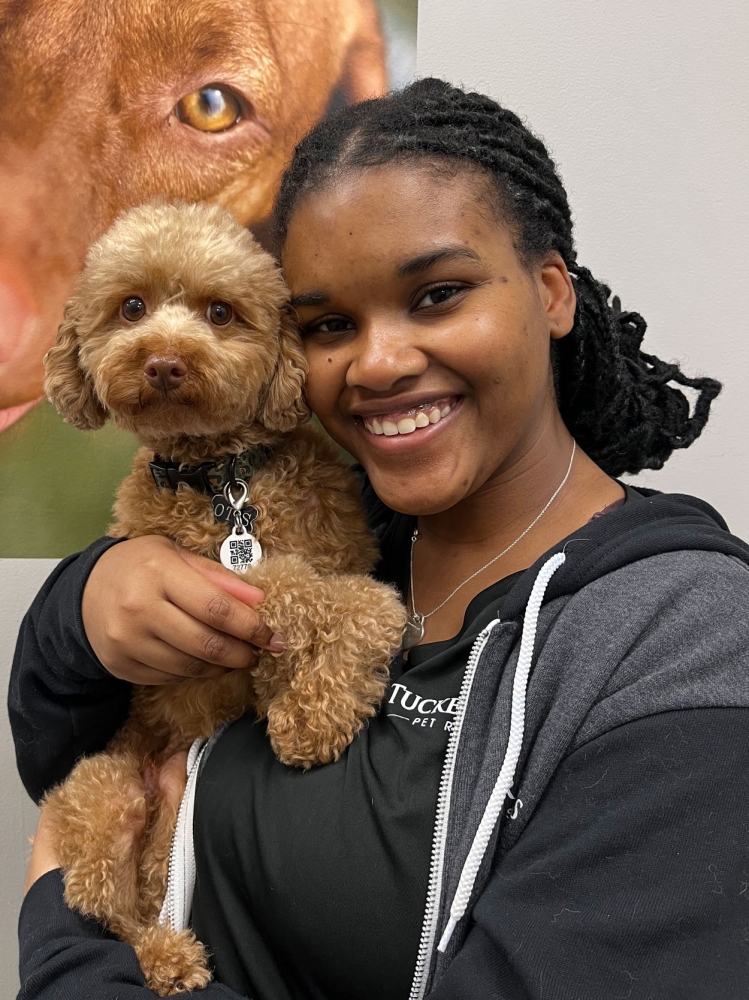 I am a dog walker and also do dogsitting on my own. I also have experience with aggressive dogs.
1. Goldendoodle
2. Yorkie
3. Aussie
4. Corgi
5. French Bulldog
6. Poodle
7. Golden Retriever
My favorite activities are dog sitting, shopping for my baby, self care, and hanging out with friends.
I want to work at a hosptial for dogs and cats and if not, I want to own a company one day for dogs and cats.
I like going to the park with my son Mason and going out to eat with him. I also like watching movie clips.
I graduated from Truman College, and I'm also taking some classes at an animal behavior college.
My nickname is Nana. I speak Haitian Creolo. I'm from Brooklyn, New York and I lived in Florida for 10 years, until I left for something better and moved to Chicago. I recently had my first son and he is the best thing that ever happened to me.