Staff Profile
Return to Staff Summary Page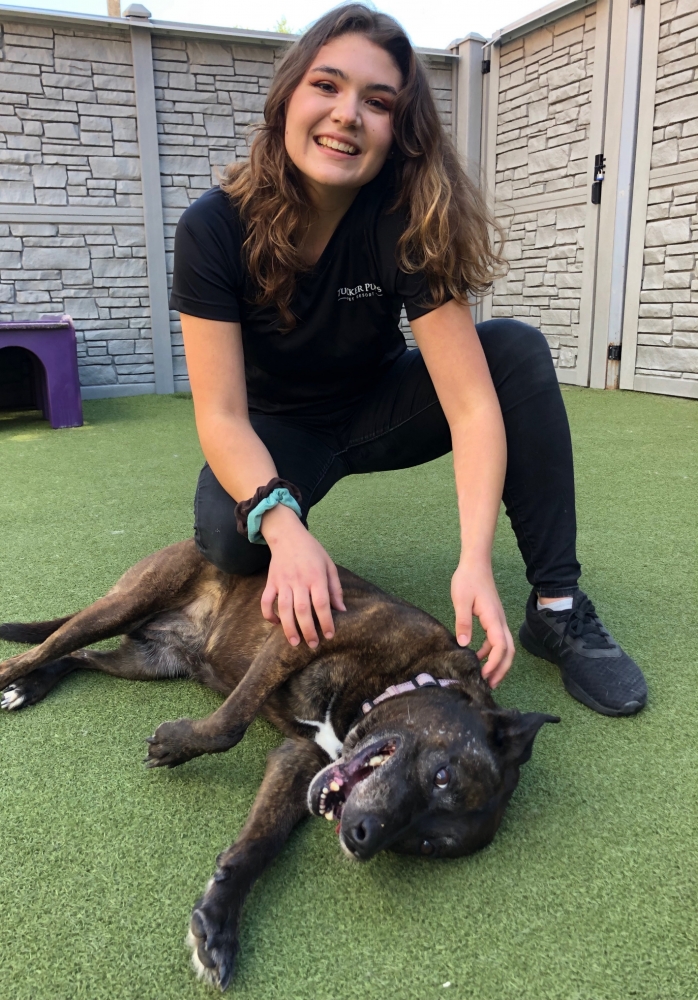 I am a certified dog handler and trainer with The American Kennel Club
I spent two years studying canine behavior at Calo Academy in Missouri. I spent my days understanding the fundamentals of canine handling and I trained therapy dogs. Upon my graduation of the course, I received a certification in dog handling and training.
I am biased with Chihuahuas, as I grew up with two short-haired angels named Porkchop and Applesauce. I also love Golden Retrievers, German Shepherds, Chow Chows, and Shiba Inus.
I am very passionate about fitness and health. I love to go to the gym, go on runs, and spend time outdoors. Nature is my sanctuary. Creativity is one of my strong suits. When I'm not outside or at the gym, I enjoy creating paintings, clay figures, drawings, jewelry, soaps, stuffed animals, and other various crafts.
I plan on joining the Army within the next 5 years and become a canine specialist. After I serve, I want to use all of my prior experience to create my own canine business that will include boarding, grooming, and training. Along with my services, I want to make and sell my own whole-food dog treats. Hopefully, I will be able to distribute my treats worldwide through an online business and create a corporate business for myself if successful.
I am an advocate for mental health awareness and trauma survivors. I have a very open mind, and spirituality is my anchor. I am accepting of all living beings regardless of their appearance, past, opposing beliefs, or mental state as long as they have pure intentions.
Oak Park River Forest High School
I can deadlift 225 pounds