Staff Profile
Return to Staff Summary Page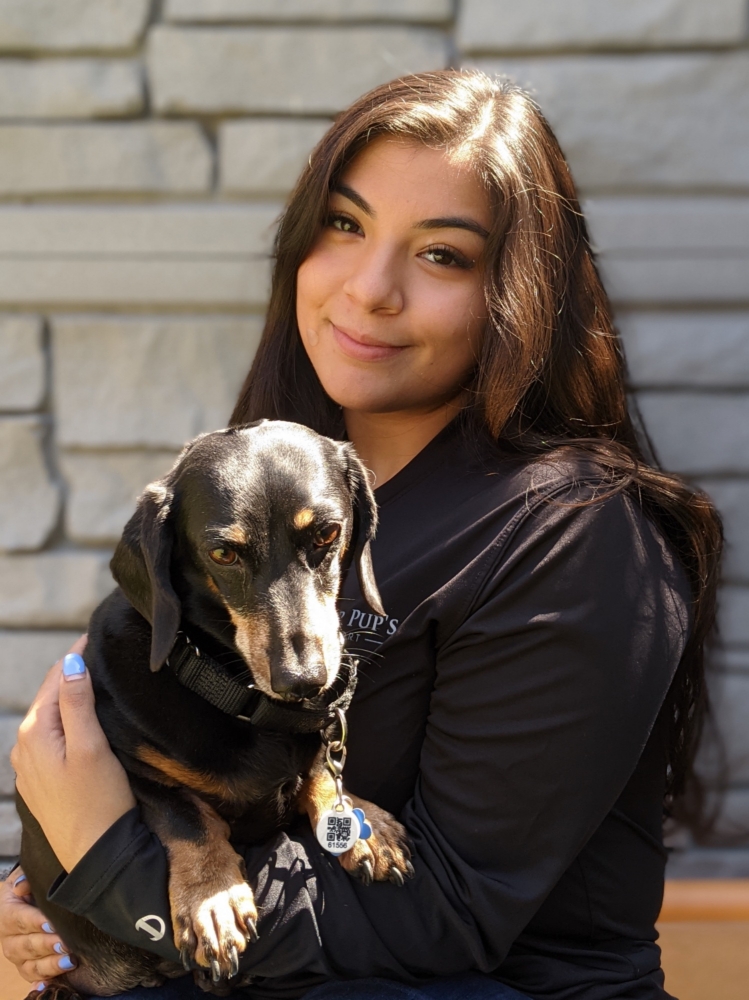 I have worked as a kennel attendant and feeder.
I have dog sat and dog walked in the past for close friends and family members.
I have a four-year-old pit bull named Jojo. He has a droopy face everyone melts for! I also have leopard gecko named Saber. He is a few months old and his smile goes for miles!
Some of my favorite dog breeds include, pit bulls, Rottweilers, great Danes, and Siberian Huskies!
In my free time, I like to go out and try fun foods. I also like to make homemade treats for Jojo.
In my future, I plan on becoming a dog nutritionist.
Some of my other interests include, long drives with good music, baking, and going to the beach!
I graduated from Curie High School and majored in Culinary Arts.
I've been to a lake that is in Nevada but, the other side of the lake is in California? It's called Lake Tahoe!