Staff Profile
Return to Staff Summary Page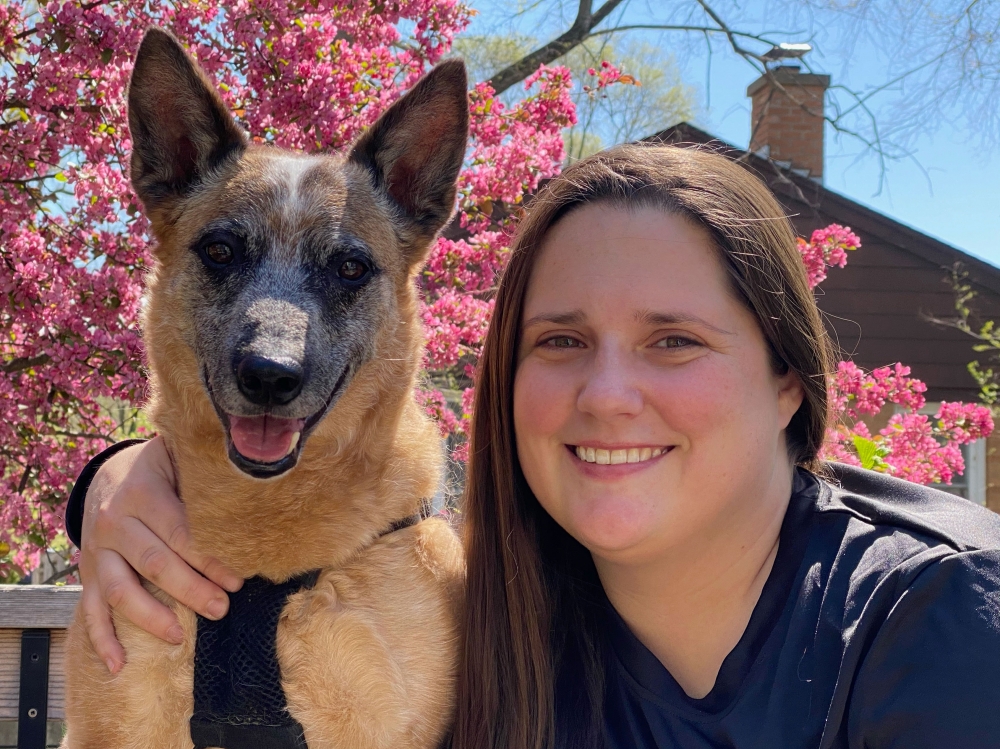 Certified Professional Dog Trainer, Knowledge Assessed (CPDT-KA)
I am veterinary technician for an equine hospital in the Chicago suburbs, provide private horse training for clients in the northwest suburbs, and am a foster coordinator for As Good As Gold Golden Retriever Rescue of Illinois
Copper (Australian cattle dog), Rigby (golden retriever), Sparky and Bailey (black domestic shorthair cats) and Saxby (off-track thoroughbred). We also recently acquired a rescue hamster named Jala Peño.
I have mentored with a nationally recognized trainer named Trish McMillan.
Cattle dogs, golden retrievers and pit bull types
Traveling all over the world, sleeping in/hitting the snooze button, and trying new vegan recipes.
To be a veterinary behaviorist and animal trainer
I love planning my next vacation, and DIY projects around the house.
Bachelor's in Animal Science at the University of Illinois at Urbana-Champaign, with a concentration in Companion Animals and Equine Science.
I have traveled to South Africa, where I bungee jumped off of the tallest bridge in Africa (Bloukrans Bridge, the third highest in the world), dove with great white sharks and went on day/night safari trips with all kinds of wildlife (elephants, giraffes, rhinos, hippos, lions, leopards and cheetahs).