Staff Profile
Return to Staff Summary Page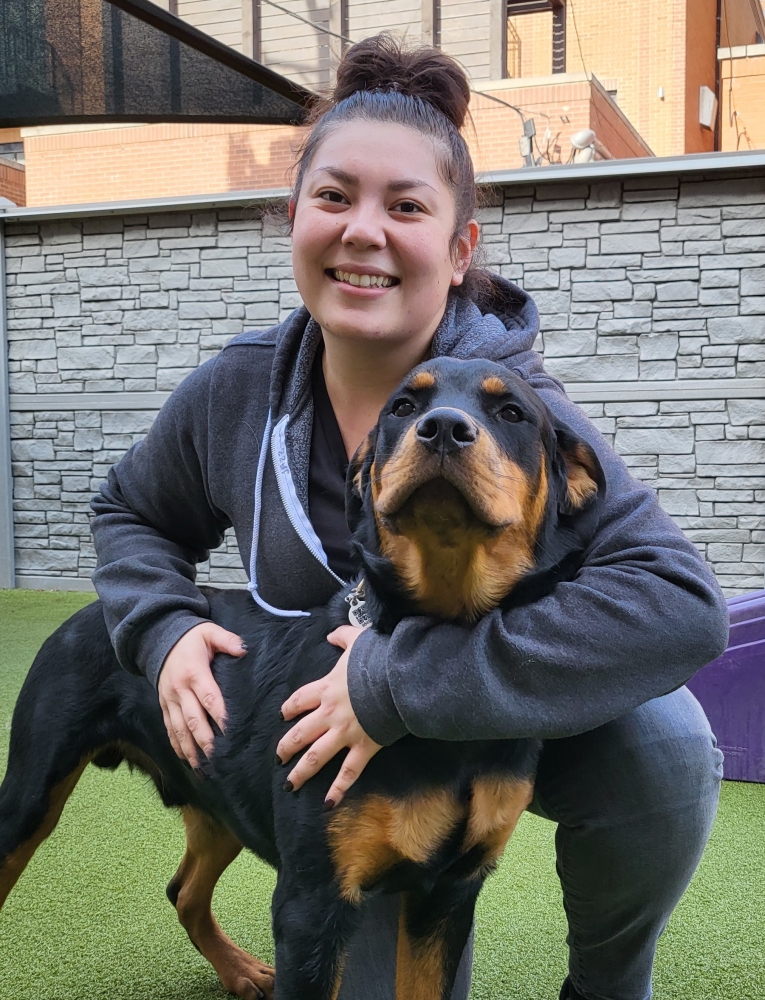 I've spent a few years working as a Veterinarian Technician at a vet clinic, handling and medicating dogs along with other fur babies.
I have two Boston terriers: A 5-year-old male named Santana (Yes, like the musician), and a 3-year-old female named Nala (aka Mala, which means "bad" in Spanish, because she's feisty)

I Love ALL dogs, but my favorites are Bostons, pugs, pits, rotties, and corgis.
I love being outside! Walking, hiking, fishing, any excuse to get out of the house and enjoy the weather. Music is my life! Whether its dancing like no one is watching or singing for an audience that isn't there. Going to concerts or music festivals is my go to, especially during the summer.
I plan on expanding my education and getting my license to become a certified vet tech.
I love to read, write, and paint. I'm a movie fanatic and watch any and every movie possible.
I went to three different high schools, but graduated from George Washington High School.
I went skydiving and parasailing in Ohio. I met Ashton Kutcher while painfully sunburned at the Taste of Chicago. I'd one day like to gut out an old bus and go cross country.