Staff Profile
Return to Staff Summary Page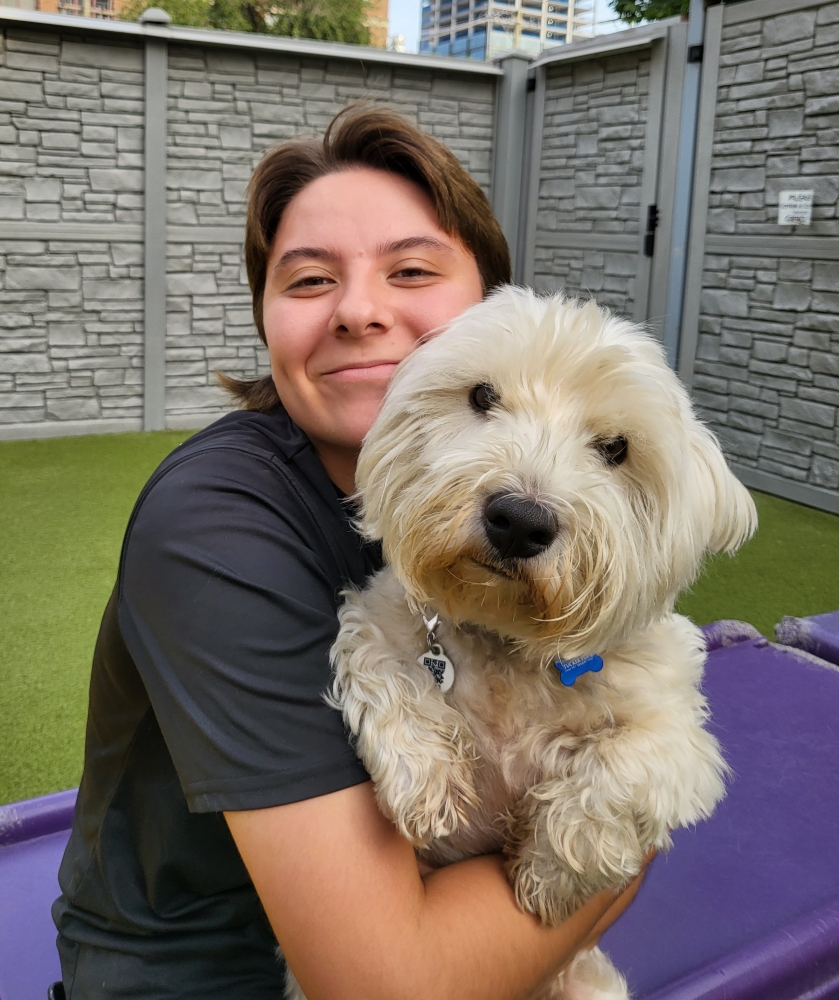 I am trained to perform CPR on both dogs and cats.
I've cared for my own pups since as far back as I can remember, and I've had experience working with both boarding and daycare dogs.
I have a 4-year-old Aussie named Percy and a 6-year-old sheep dog mix named Malfoy (Both named after Harry Potter characters, of course). I also have a 6-month-old kitten named BestBuy. Oh, and I can't forget my roommate's ball python, Ukana.
I have been trained in pet CPR / First Aid.
Chihauhau's, Aussies, pit bulls, I could never possibly name them all.
Whenever I'm not playing with dogs, I'm playing with cats, or my snake Ukana.
I hope to graduate with my teaching certification in Chicago within the next five years, but I hope to continue with pet care as long as I have time for it!
I love all things art, theater, and music.
I am currently attending Southern New Hampshire University, where I'm pursuing my degree in History Education.
I once held hands with Bob the Drag Queen.