Staff Profile
Return to Staff Summary Page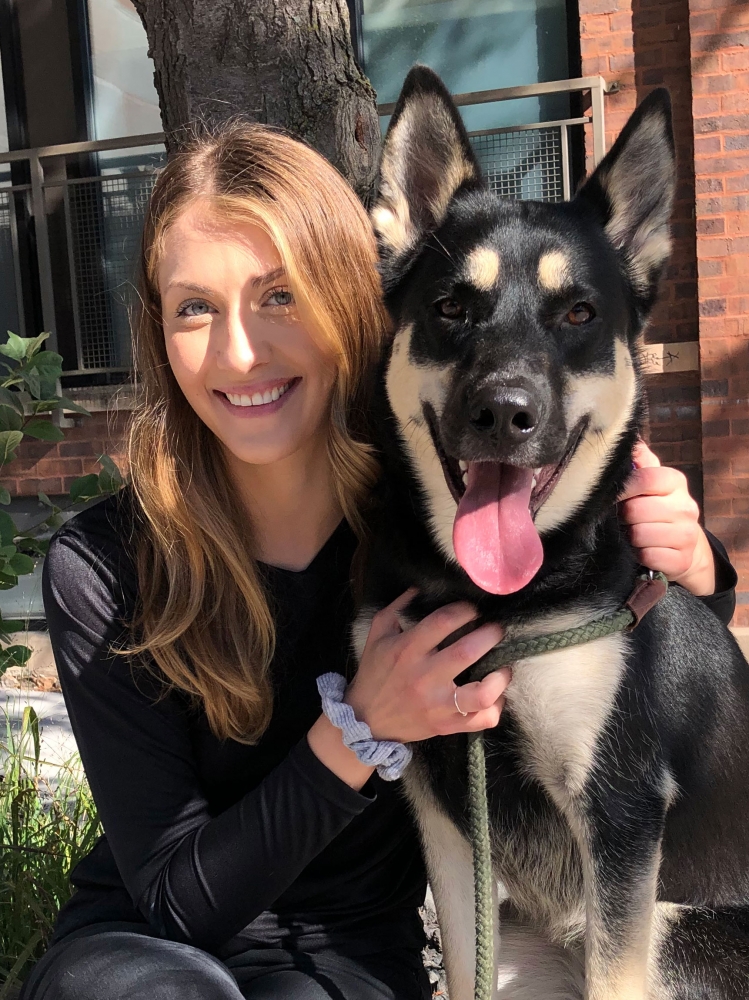 I've raised two German Shepherd mixes and one Doberman. I started walking dogs first then went into working for a daycare, but training is definitely my passion.
I have a German Shepherd / husky mix named Bailey. She is super sweet and very independent.
I have soft spot for large breeds, especially Akitas and Great Danes.
Live music, reading, hiking with my dog, and trying new restaurants/dog friendly patios.
I am in the process of earning my CCPDT-KA training certification and hope to own my own dog daycare one day.
Triton College- Associates Degree in Arts & Science
Paul Mitchell the School - Cosmetology license
Before the pandemic I made it a point to go to at least one live music event per month.