Staff Profile
Return to Staff Summary Page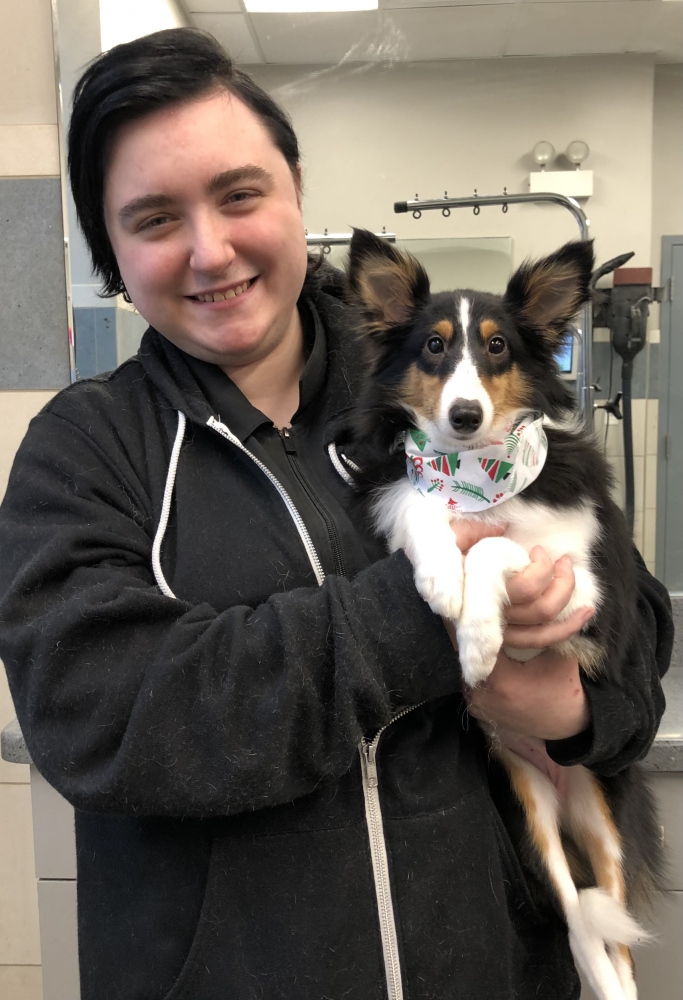 I became a certified Pet Groomer in 2013
I've been grooming for almost ten years, and dabbled in almost everything except training. Grooming, however, is still and always will be my favorite.
I currently have four animals! I have three cats and one dog. My dog is a Chow Chow named Pocky, and I've had him for almost three years. My other three animals are all cats. One domestic longhair, one Maine Coon and one Persian. I love the long haired animals!
I love long haired breeds, and I may be biased but Chow Chows are definitely my favorite breed.
Aside from grooming being one of my favorite activities, I'm also an artist. I draw in my free time and try to find art in everything.
My careeer goals are to perfect and hone my craft. One day I'd like to enter and win a competition for creative grooming.
I'm a big kid at heart, and still enjoy cartoons, anime, and cosplaying.
I graduated from Luther High School North.
Before the pandemic I traveled to China with my husband, and it was the best experience I've had in my life. I spent two weeks there and loved every second of it.