Staff Profile
Return to Staff Summary Page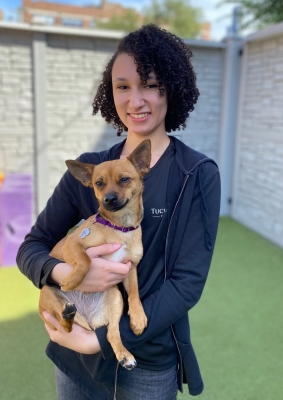 I was a volunteer at Community Animal Rescue Effort, a dog rescue in Evanston.
I have a red German Shepherd Dog named Rocky who is my best friend. I also have several kinds of small animals and a reptile.
My favorite dog breeds are the German Shepherd, Doberman, any Mastiff, and any bully breed dog.
I enjoy hanging out with friends, playing and training with my dog, and making art.
I hope to transfer universities and major in Graphic Design and have a job doing art for a company or freelancing. I also hope to continue working with rescue organizations.
I love coffee at any time of the day and drawing in my sketchbook.
I graduated from Evanston Township High School. I am currently attending Oakton Community College completing an Associate in Arts.
I currently own seven pets and all together I've had fourteen pets through out my life.