Staff Profile
Return to Staff Summary Page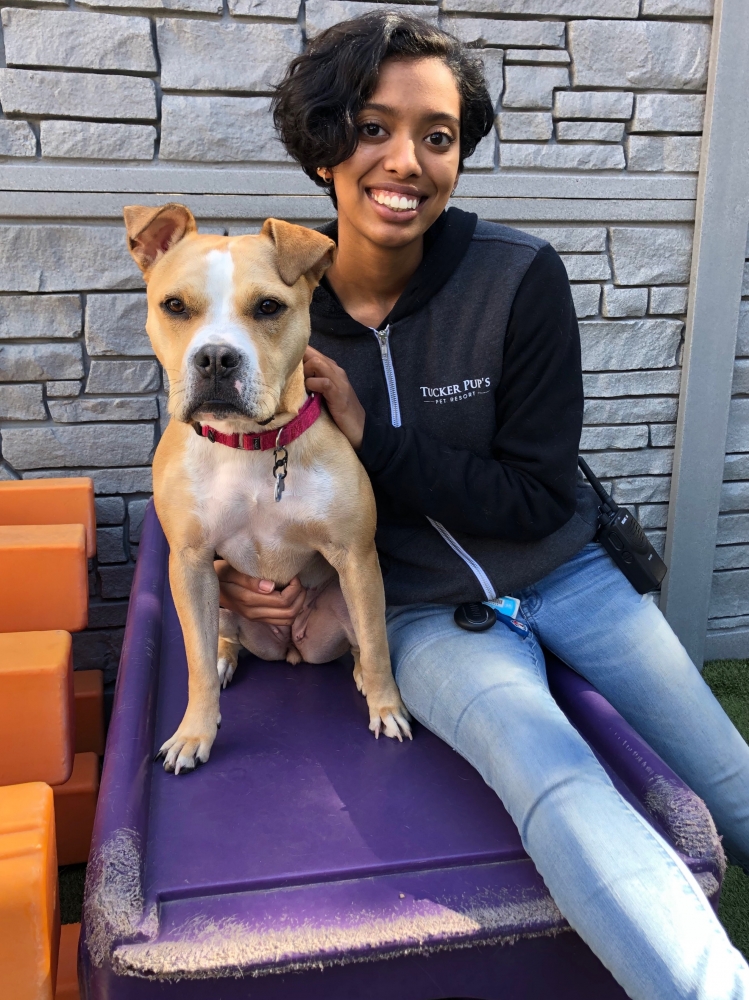 I was a dog handler prior to joining Tucker Pup's. I grew up with dogs and loved every aspect of caring for them, and knew handling would be so rewarding. I enjoy learning about their individual personalities and watching them make friends!
My dog's name is Aylee. She's a 2-year-old American pit bull, and is the sweetest dog. She loves an adventure (meaning I take her everywhere with me), but also loves to lounge around with me.
I grew up with Shiba Inus and have a soft spot for their feisty energy. I also love pitties!
In my spare time, I enjoy either playing music or being crafty.
I'm working on finding my career path. I'm currently leaning towards areas in communications or journalism.
I love learning about dog training and I am working with my own dog every day.
Previously, I studied architecture and I'm now transferring into communications.
I enjoy all types of DIY furniture projects and love woodworking!