Staff Profile
Return to Staff Summary Page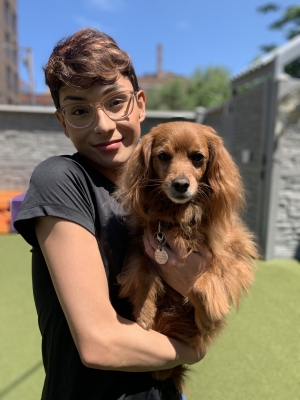 I previously worked at a veterinary hospital as a receptionist.
I have a 2-year-old chihuahua named Maggie. She is a bundle of joy and loves to cuddle with just about anyone.
My favorite breeds are Chihuahuas. They're tiny but pack a punch. Like me!
I'm quite the foodie and enjoy exploring new restaurants in the city. I enjoy bike riding and rollerskating by the lake. I am also a big music and horror movie enthusiast.
In the future I would love to continue working with dogs and grow within a company that caters to the city's fur babies.
I love to dance, and regularly take dance lessons. It's great to meet new people.
I graduated from Mather High School
I lived in Barcelona for two months. It was an amazing experience and want to return sometime soon.