Staff Profile
Return to Staff Summary Page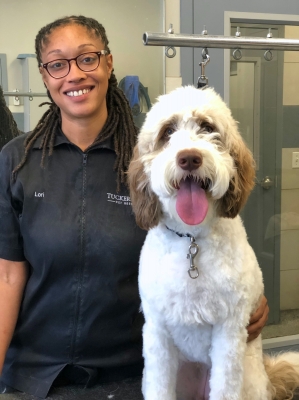 I am a certified Groomer. I am also certified Avian and Aquatic Specialist.
I have been grooming since 2010
I have a loving, mild-tempered Siberian Husky named Nala.
I absolutely love Golden Doodles, Poodles and schnauzers.
As a Chicagoan, I love to go to JB Roller Skates. When Chicago's weather is kind to us, I find a stable and go horseback riding.
It is my hope to obtain a Master's Degree in Occupational Therapy.
I do live sound, providing audio and video for various events.
I graduated from Hampton University with a Bachelors in Political Science.
I competed in basketball in the World Friendship Games in Amsterdam, winning the Bronze medal