Staff Profile
Return to Staff Summary Page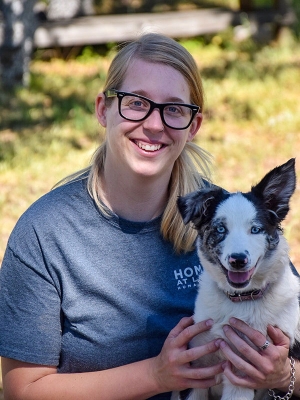 I earned my KPA-CTP certification from Karen Pryor Academy, a very well-respected academy in the United States that only teaches positive reinforcement. I am in the process of earning my CPDT-KA certification.
I managed the training department at Cascade Pet Camp in Hood River, Oregon for 2.5 years. I have also worked at different veterinary practices.
- Tesla, heeler mix, dog extraordinaire
- Revel, Belgian Malinois, world's best cuddler
- Spark, Australian Koolie, canine mountain goat
Herding breeds are my jam (but I love all breeds)
Walking my dogs, hiking with my dogs, and training my dogs
Training any and all species!
Studying Spanish with the goal of being bilingual
I am an avid horseback rider and got my first horse when I was 5