Staff Profile
Return to Staff Summary Page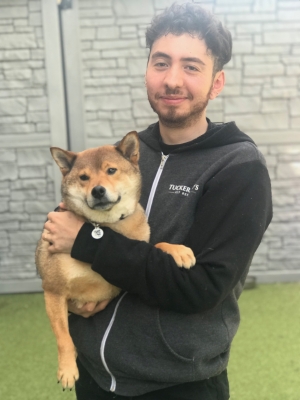 Before coming to Tucker Pup's, I worked at another dog daycare business and at a dog grooming business.
I have a dog named Rex, who is a pit bull mix.
My favorite breeds are pit bulls, Wheatens, and corgis.
I enjoy photographing urban scenes, and also collage. I enjoy researching art and artists, and investing in their artwork.
My future career goals are education and curating in a gallery or non-profit setting.
I enjoy framing and watching horror movies.
I graduated from Northwestern University with a Bachelor's degree in Art History and Latinx Studies.
I had the opportunity to film and showcase a documentary while I was studying in Argentina.