Staff Profile
Return to Staff Summary Page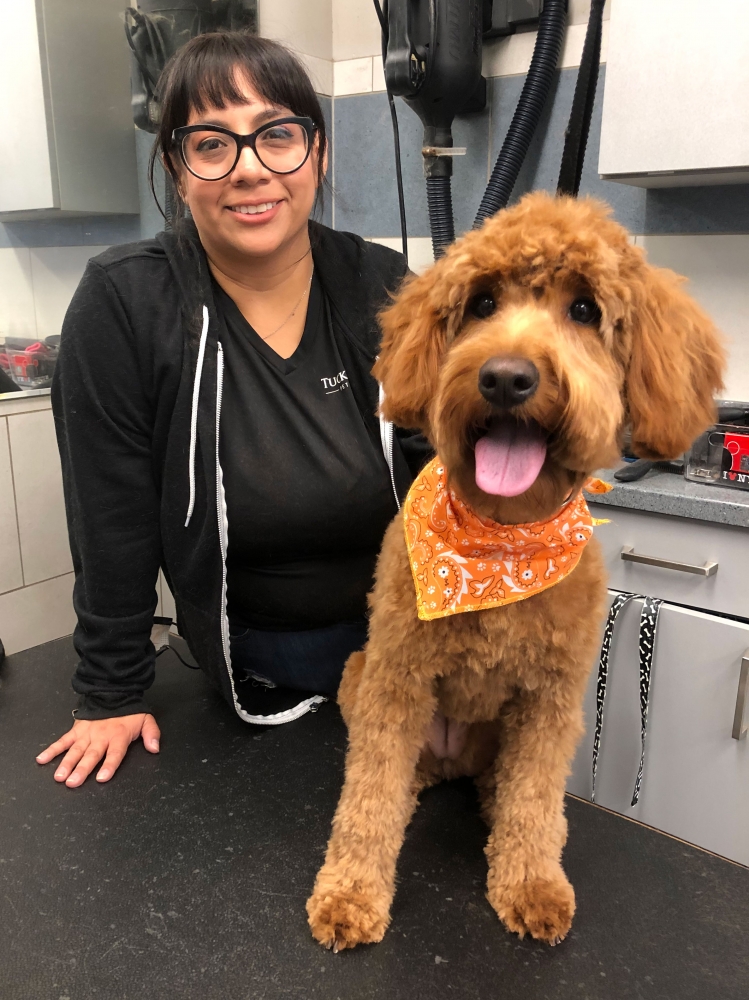 Certified as a professional groomer
I have been grooming dogs since 2014
Ralphie is a Blonde Pomeranian. He is very sweet and playful. Nuka is a black/grey Alaskan Kleekai. She is very shy but sweet.
I have taken training with my mom's Yorkshire terrier, Oswald.
Other than my puppies, I have a love for pugs and Italian greyhounds.
I read a lot of books. You may never catch me without a book in my bag. I love leisure biking. Overall, I like being at home, drawing, and playing Animal Crossing
I would love to eventually be able to work my design degree into working with dogs and cats, whether it is creating an entire brand identity for a cause that I love, or running a website to get pets adopted.
I love exploring! I am always open to try some new food or some new location. I also have a strong background in graphic design.
I graduated from Harrington College of Design with my Bachelors in Fine Arts in Communication (Graphic) Design.
I was born in Mexico. I was there for the first year of my life and try to visit as often as possible.