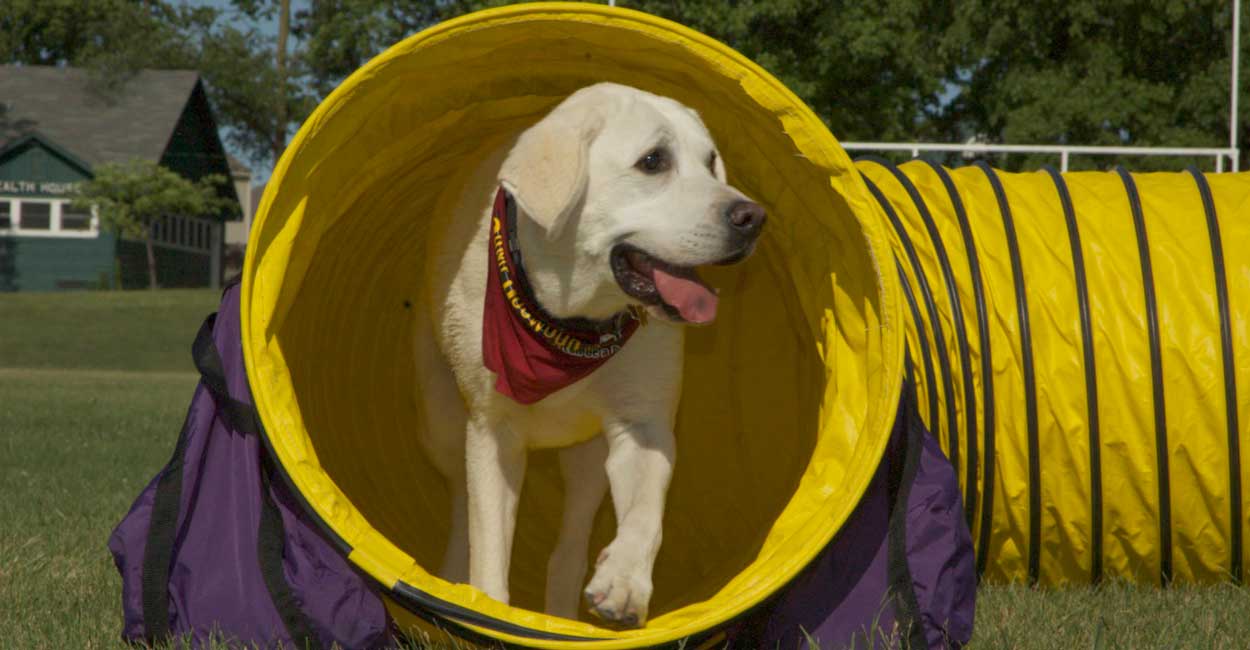 Intro to Dog Agility Training Classes
Enroll
Agility Overview
Agility is a wonderful canine sport, where your dog goes through an obstacle course. It is excellent for teaching your dog to listen and follow your direction. It is also great exercise, mentally stimulating, and is a lot of fun for the humans!
In our Intro to Agility class, your dog will learn to:
Go over jumps, which can be set at any height that you want
Go through a tunnel, which can be shortened or expanded to any distance that you want
Go over the A-frame, which will be at a gentle angle so your dog is successful
Jump through a hoop
Go through weave poles
Sit on the pause table for a brief period of time
Go over the teeter-totter, which will be set at a gentle angle so it doesn't slam down when reaching the end
Introducing your dog to the equipment and commands will help prepare him for more advanced agility skills. Who knows - maybe one day your dog will compete and win some trophies!
Intro to Agility Graduation Class (1:28)
I loved the structure of Puppy 101. The ability to answer questions at the beginning of class while our puppies burned off some energy is what sets Puppy 101 apart from other training options. David introduced new commands at the right frequency, it was amazing watching Floof master new commands week by week. I look forward to continuing Floof's formal education with the upcoming intermediate course.

- Allison Fox
Number of classes:
6
Time duration:
1 hour per class
Prerequisites:
None
Ages:
At least six months old
Schedule and prices:
Click here
Have questions?
Call us at
312-829-8787
, 365 days per year between 7am and 7pm
Not sure?
You can have a
free consultation
with one of our experts to help decide if this is the right class for you
Don't delay - we take enrollment 365 days per year, and answer calls from 7am to 7pm each day. Any request submitted after 7pm will be processed the next morning. Classes fill up quickly.
More information: