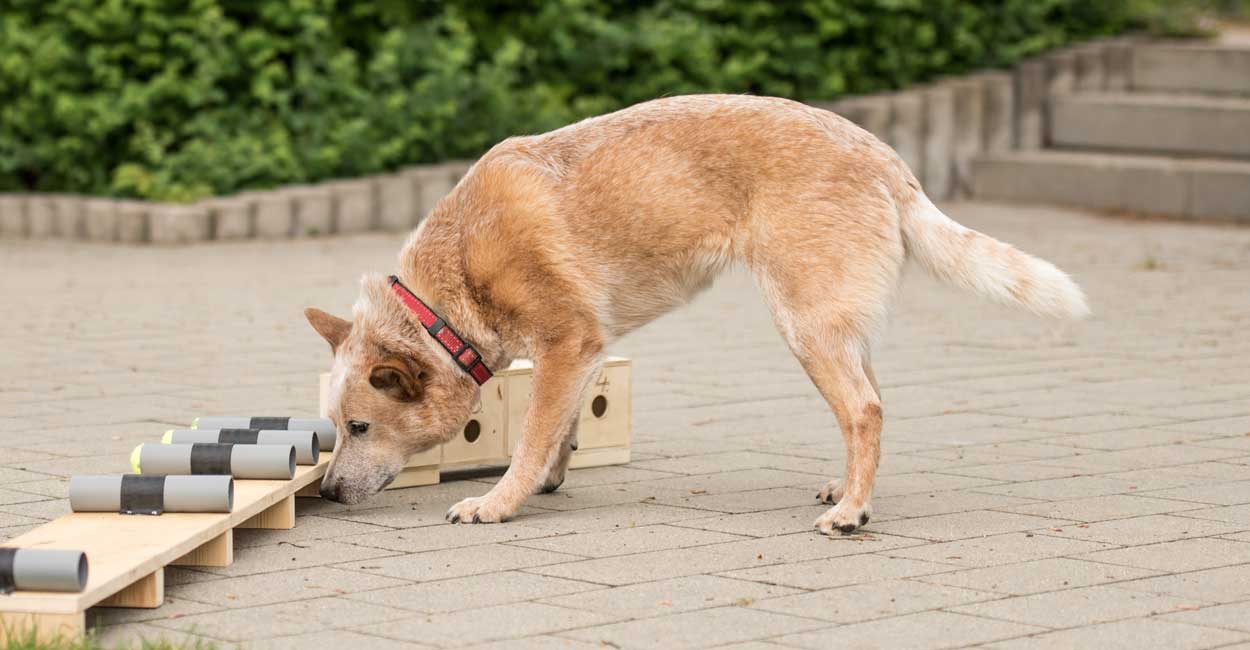 Dog Nosework Training Classes
Enroll
Nosework Overview
Nosework is one of the fastest-growing canine sports and activities in the US. It is the foundation for sniffing out bombs, drugs, bed bugs, and even diseases. For our purposes, it's just a great way to give your dog a job, and to use its brain. Many dogs are tired and satisfied afterwards.
In Nosework, dogs learn to instinctively use their nose to detect scents that are hidden in various objects such as boxes, pipes, bags, and others. Intro classes are indoors, but the dogs graduate on to outdoor scent detection, which is much more difficult.
The dogs go through the course on at a time off-leash, and the other dogs will be in another room or otherwise separate from the contestant at hand. Your dog does not need to have had manners or other training before participating, and dogs can even do it who are reactive towards others.
Come join the fun! Your dog will surprise you with how it use its nose to achieve success!
We completed a few puppy training courses with our first dog Dreidel back in 2007, and were very happy with what we (and Dre) learned. Flash forward to our new puppy Basil in 2019, new trainer (David), and same great results. Basil was having a tough time with "down" and David worked with her and gave us some great tips to help her master the skill at home. We will definitely be back for the next level!

- Jennifer Stuart
Number of classes:
6
Time duration:
1 hour per class
Prerequisites:
None
Ages:
No age restrictions
Schedule and prices:
Click here
Have questions?
Call us at
312-829-8787
, 365 days per year between 7am and 7pm
Not sure?
You can have a
free consultation
with one of our experts to help decide if this is the right class for you
Don't delay - we take enrollment 365 days per year, and answer calls from 7am to 7pm each day. Any request submitted after 7pm will be processed the next morning. Classes fill up quickly.
More information: