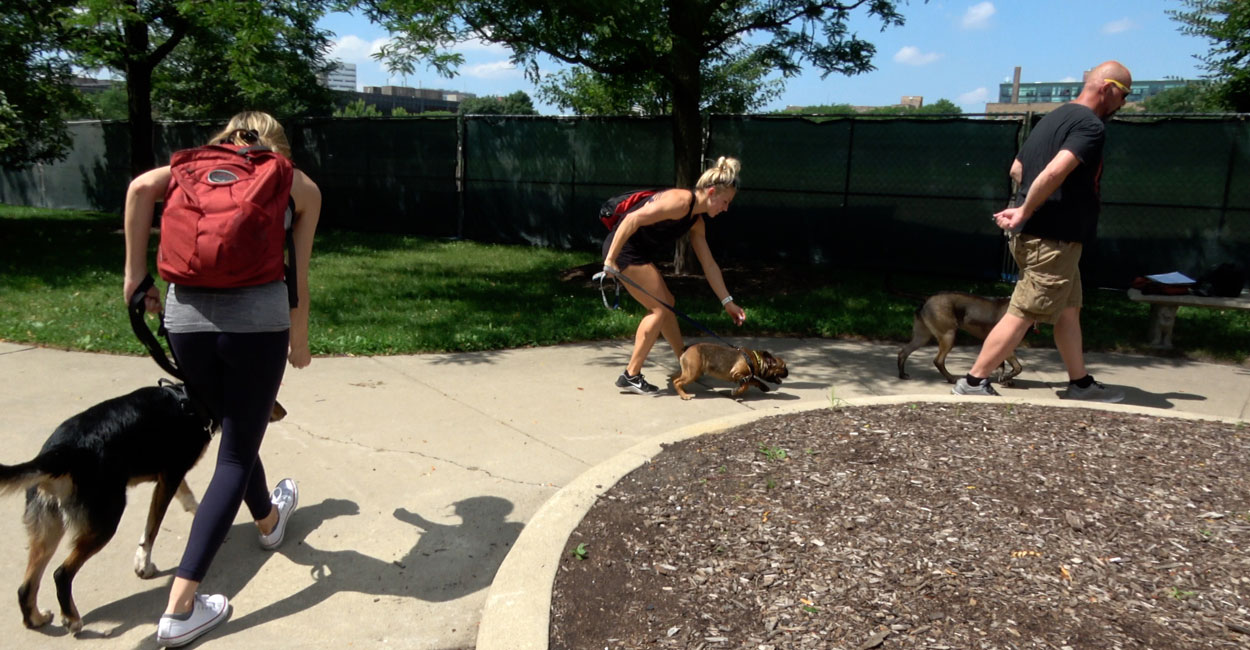 Outdoor Leash Walking Dog Training Classes
Enroll
Return to Manners Classes
This is a four-week mini-course that happens outdoors. We work on leash walking in real-life situations, including on sidewalks, at the park, under the el tracks, and past other dogs. The course addresses loose leash walking, jumping on people or dogs that you pass, and dealing with strange noises. This course does not address leash reactivity - this is covered in private lessons.
By conducting the course in the outdoors, we can more easily simulate real-world scenarios, noises, and distractions that you many encounter.
We meet at different locations in the West Loop - each course and date is slightly different. Each week, we will inform you each week of where we will be meeting. If a day is rained out, we will improvise, including going inside a store.
Please note that this class is not intended for overly reactive dogs who may exhibit overly aggressive behavior when passing other dogs or people. If you are wondering whether this is the right course for your dog, please contact our trainer - you may need private lessons, which we can provide.
Sample Pullers & Jumpers Class (1:19)
Number of classes:
3
Time duration:
1 hour per class
Prerequisites:
None
Ages:
At least 6 months old and with the confidence to walk a relatively long distance at a decent pace. if you currently need helping getting your dog to keep moving, you might need an indoor class or private lessons first. Please feel free to ask our trainer for advice on whether you should sign up for this course.
Requirements:
Click here
Schedule and prices:
Click here
Have questions?
Call us at
312-829-8787
, 365 days per year between 7am and 7pm
Not sure?
You can have a
free consultation
with one of our experts to help decide if this is the right class for you
Don't delay - we take enrollment 365 days per year, and answer calls from 7am to 7pm each day. Any request submitted after 7pm will be processed the next morning. Classes fill up quickly.
More information: