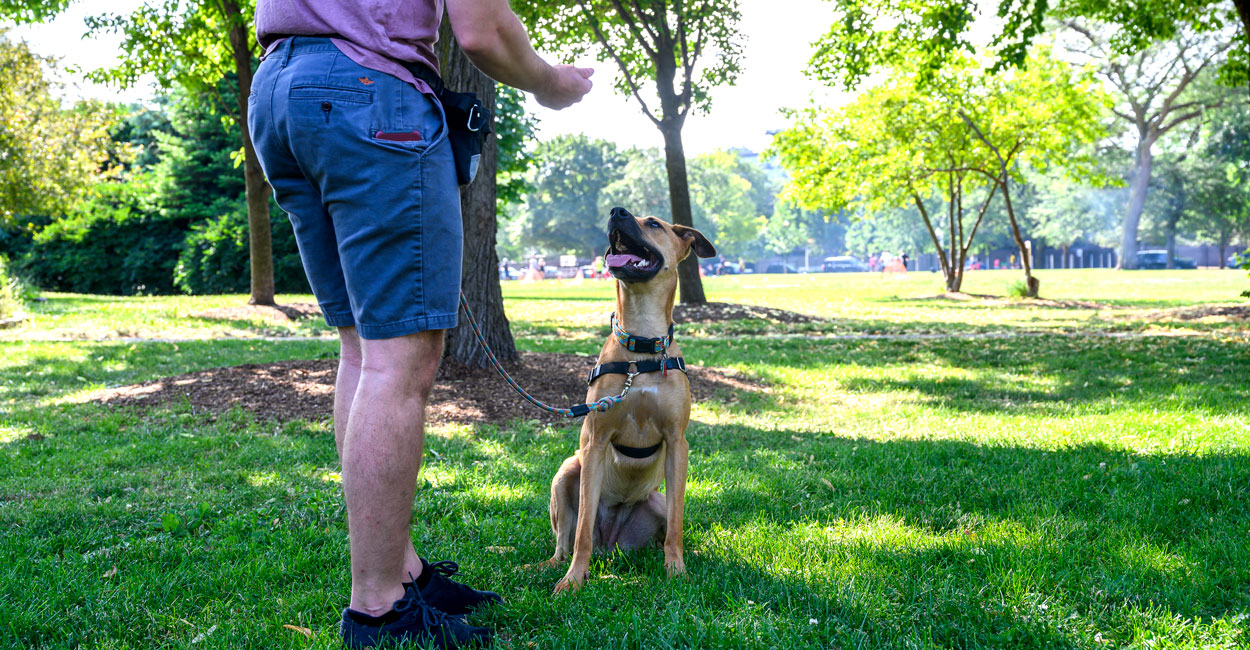 Back to Training Overview
Tucker Pup's Pet Resort is among the relatively few training facilities in Chicago that
only
teaches positive reinforcement techniques.
Many trainers across the country, including in Chicago, use dominance, force, verbal abuse, shock or pinch collars, and other negative reinforcement methods (we call it the "do-it-or-else mentality"). Many try to spin it as "positive," but exerting dominance through force is not positive in our opinion, and in the opinion of many other leading trainers. The problem is that dogs don't learn well in a do-it-or-else environment, and while they may comply in the beginning in order to avoid punishment, it likely won't last. You don't want to spend the next 14 years poking your dog, jerking his collar, or constantly shocking him, do you? We suggest you return your book and go to classes that only use only positive reinforcement techniques. Tucker Pup's is one of the few training businesses in Chicago that only uses praise, food treats and other rewards, love, and patience (we're not saying we're the only ones or that we're unique, just among the trainers who share this philosophy). We believe the results are far better and than other methods, and have a higher likelihood of lasting a lifetime, assuming you do your part. We only hire trainers who agree with us.
Not convinced that positive reinforcement methods are the way to go? The American Veterinary Society of Animal Behavior (
AVSAB
) is a group of veterinarians and research professionals who help educate other veterinarians about dog training. In other words, this is the group that vets typically turn to for behavioral advice.
The AVSAB's position statements:
These links require Adobe PDF Reader.