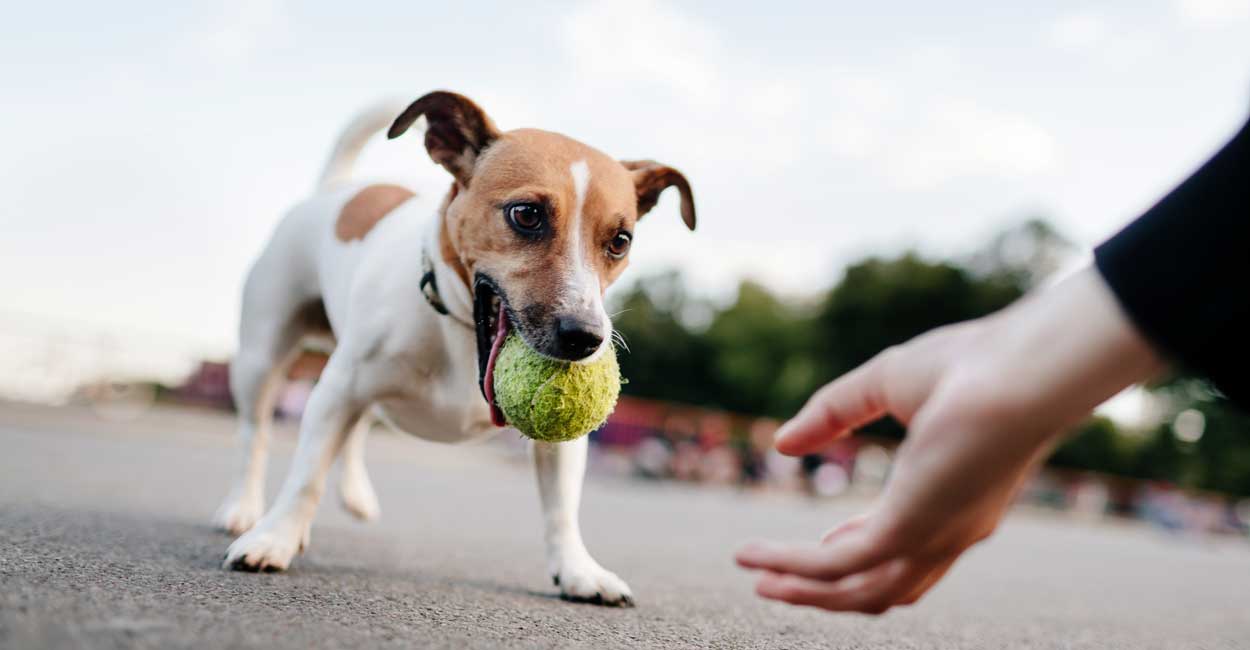 View All Trainers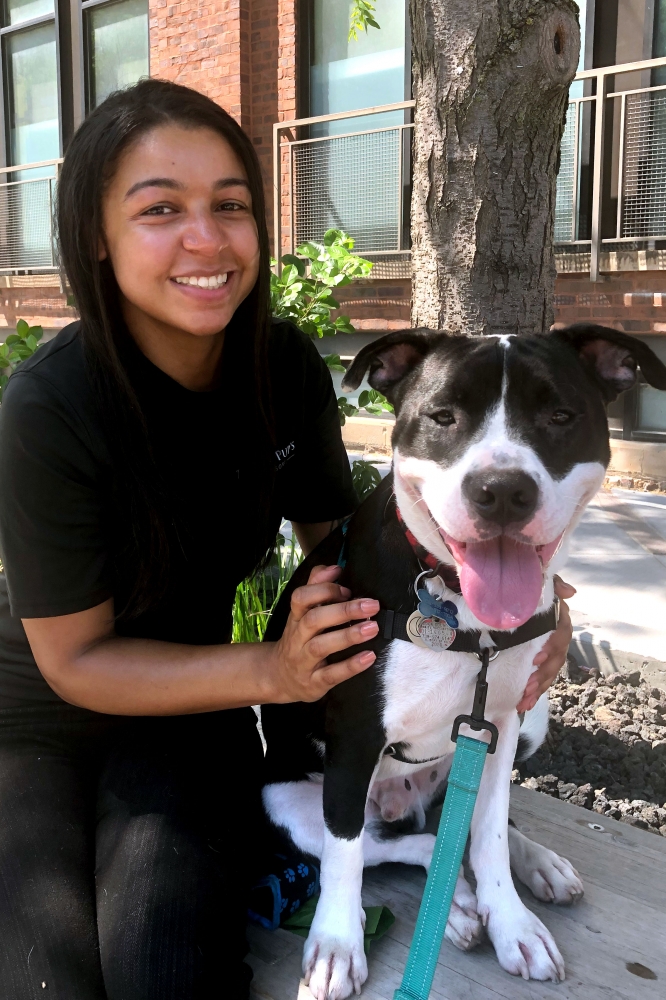 Jordan Wright, CPDT-KA
Dog Trainer
Jordan is a dog trainer at Tucker Pup's. She teaches classes, puppy socials, and helps with our Prep School and Stay & Train programs. She is also an evaluator for our Canine Good Citizen certifications.

Jordan was formerly a receptionist here, and rejoined us after obtaining her Master's in Social Work at Loyola University Chicago. She hopes to incorporate her love for animals and the skills she acquired in her studies in order to provide positive and compassionate training for her clients.

Prior to becoming a trainer at Tucker Pup's, she most recently worked as a Daycare and Client Care Coordinator at a veterinary center and boarding facility in Chicago. She has also volunteered at The Anti-Cruelty Society, professionally walked dogs, and provided pet sitting throughout her college career. These experiences have given her a wealth of knowledge in managing group play, enforcing proper dog etiquette, and understanding specialty canine and feline diets. She is also committed to providing excellence in customer service.

Jordan believes that well-trained pets are crucial for both the dog's and owner's happiness. She is also a dog mom to an adorable, yet rambunctious, American Staffordshire puppy named "ooyoo," so she has experienced firsthand what it is like to take care of a dog in all stages of life. Whether it be crate training, potty training, puppy biting, socialization, and vaccinations, she is all too aware of the challenges and the rewards from raising a well-mannered companion.

Jordan hopes to utilize the positive influence that animal companionship can bring to people in need. Her goals include preparing dogs and customers for therapy work, where they visit hospitals, nursing homes, and other organizations.


Testimonials

We had such a nice time at our Puppy Social. Jordan is a great teacher and our pup was such a tired girl.

- Max Hester



---


Violet (my dog) and I did the Whippersnapper puppy social with Jordan Wright. This course serves as an excellent way to safely socialize our dogs during COVID-19. We took this puppy social course before our obedience classes. As for the instruction of the course, Jordan was knowledgeable, gifted at puppy-appropriate positive reinforcement methods, and handled the puppies (and their families) well. The social was such a great experience that my dog and I thoroughly enjoyed. I learned so much about how my dog socializes, plays and communicates. This offering went above and beyond my expectations of the course. I look forward to our basic obedience course at Tucker Pup's, and many more trainings to come!

- Mary Donner



---


We are way more than satisfied with Prep School! Winnie is a completely different dog in every single aspect. Starting with the training, she has learned so many new things that make our every day lives so much easier. Prep school was the perfect option to get her trained fast since we both worked all day from home and weren't able to focus as much time on training as we wanted to. David, Jessie and Jordan were absolutely wonderful to work with and genuinely cared and loved for Winnie way more than I could've asked for.

We started bringing her to Tucker Pup's when she was a little puppy which naturally made me nervous, but I am so glad we did. Moving onto the daycare portion of Prep School, wow! This made the whole experience even better. All the handlers were absolutely awesome! Winnie was very timid at first and did not take to other dogs like we wanted her to. She would stand off in the corner and keep to her own... 3 days in she started to come out of her shell and here we are now, she LOVES to play with any and all dogs! She is the sweetest, most well-behaved dog, and we have Tucker Pup's to thank for that. I can't say enough good things! We will continue to bring Winnie back for daycare every once in a while because she loves it so much. I don't think we will ever feel comfortable bringing her anywhere else for training or daycare.

Thank you for all that you do, Tucker Pup's!

- Nicole Morin

Jordan's Upcoming Training Events
Upcoming Classes:
Puppy Manners
Starting Sat, May 15, 2021
9:15 am
Companion Animal Hospital - River North
Puppy Manners
Starting Sat, May 15, 2021
10:30 am
Companion Animal Hospital - River North
Puppy Manners
Starting Sun, May 16, 2021
5:15 pm
The Anti-Cruelty Society
Adult Manners
Starting Sun, May 16, 2021
6:30 pm
The Anti-Cruelty Society
Puppy Manners
Starting Mon, May 17, 2021
7:15 pm
Tucker Pup's - West Loop
Adult Manners
Starting Mon, May 17, 2021
8:30 pm
Tucker Pup's - West Loop
Adult Manners
Starting Tue, May 18, 2021
5:30 pm
The Anti-Cruelty Society
Puppy Manners
Starting Tue, May 18, 2021
8:30 pm
Tucker Pup's - West Loop
Puppy Manners
Starting Tue, May 25, 2021
6:45 pm
The Anti-Cruelty Society
Adult Manners
Starting Tue, Jun 29, 2021
5:30 pm
The Anti-Cruelty Society
Puppy Manners
Starting Tue, Jul 6, 2021
6:45 pm
The Anti-Cruelty Society
Adult Manners
Starting Sun, Jul 11, 2021
5:15 pm
The Anti-Cruelty Society
Puppy Manners
Starting Sun, Jul 11, 2021
6:30 pm
The Anti-Cruelty Society
Puppy Manners
Starting Mon, Jul 12, 2021
7:15 pm
Tucker Pup's - West Loop
Adult Manners
Starting Mon, Jul 12, 2021
8:30 pm
Tucker Pup's - West Loop