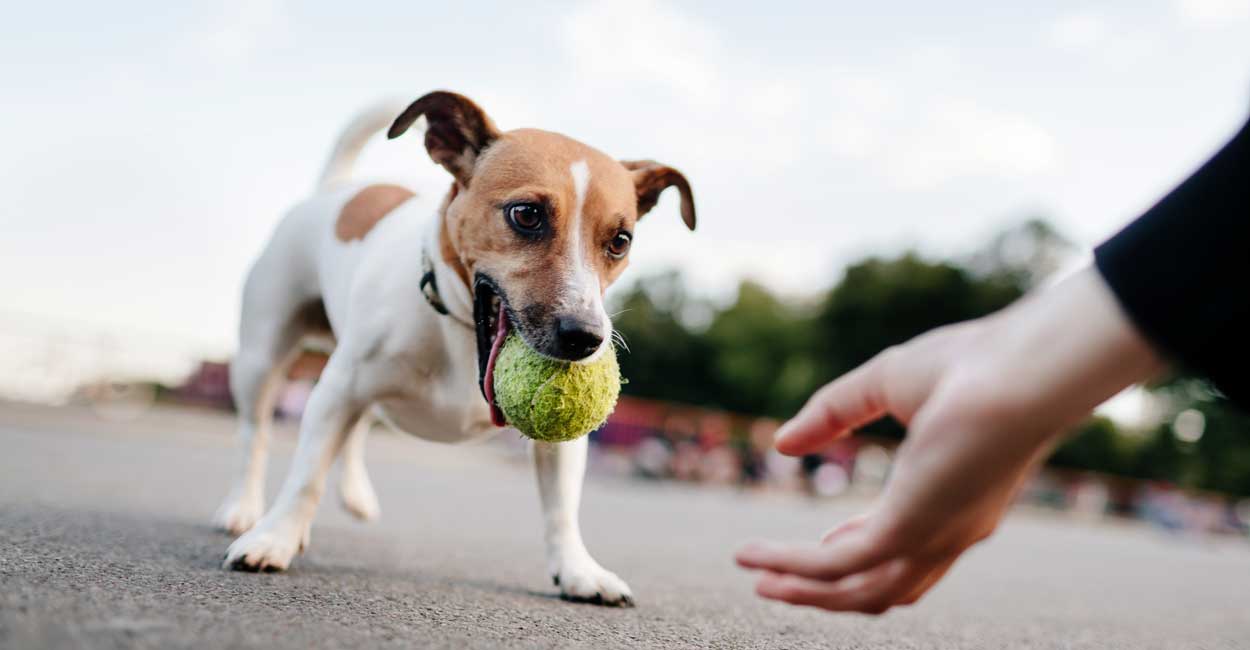 View All Trainers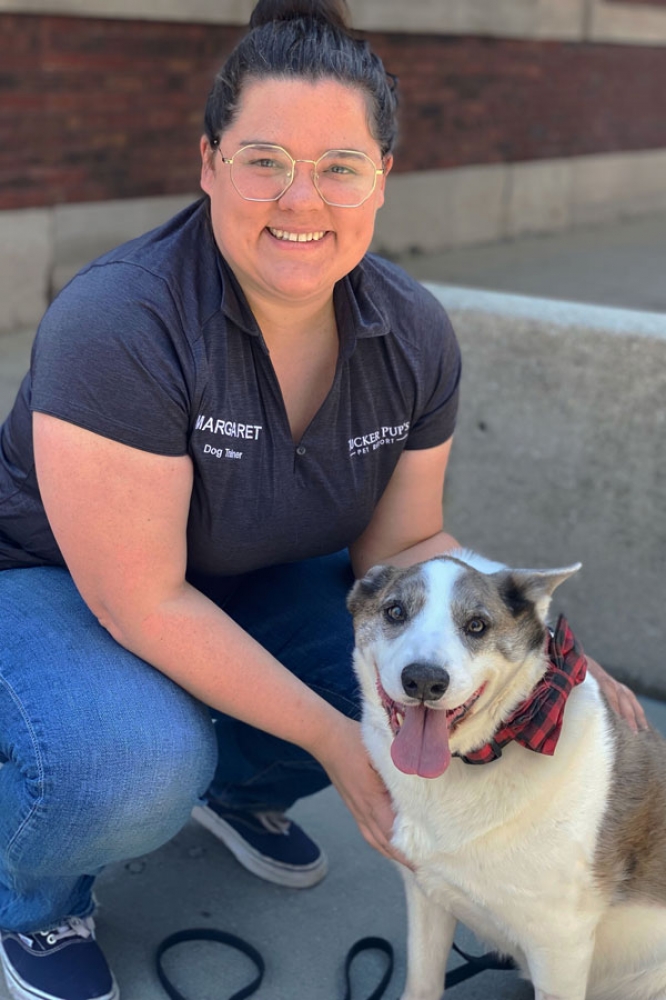 Margaret Fraser
Dog Trainer
Prior to joining Tucker Pup's, Margaret taught puppy classes and obedience to dogs of all shapes, sizes, and ages at a positive-reinforcement training business in Chicago.

She first became interested in training when she adopted her dog Bea in 2013 while living in New York City. She had to quickly learn how to manage a behaviorally-challenging in an urban environment. This led to a passion of rescuing, fostering, and training dogs.

Based on this passion, Margaret began volunteering and working in animal welfare when she moved to Chicago in 2015. This included working as the Volunteer Coordinator at ALIVE Rescue, as an Animal Care Specialist at the Anti-Cruelty Society, as a volunteer at Chicago Animal Care and Control, and as a Behavior Team Trainer at a rescue called One Tail at a Time.

In her spare time and when her dogs allow it, she enjoys fostering. Margaret has fostered over 20 dogs for local rescues. She wholeheartedly believes in the science and ethics behind positive reinforcement training.

Margaret is working toward her CPDT-KA certification and holds a certification in Fear-Free Sheltering practices.
Testimonials

Margaret was amazing from the beginning; she met with us before we even picked Emi up and answered our millions of questions to help us feel comfortable about our first week with the puppy. Since then, she has provided us practical tips and strategies to work with Emi, modeling the training each time and helping us practice so we know what we're doing. She has been encouraging, supportive, and knowledgeable and we are so thankful to have worked with her to have a solid start with Emi! THANK YOU Margaret!

- Nahid Husain-Habib



---


Margaret is a great instructor. The at-home videos really were important to reinforce the training points, there's only so much you can remember from being in the class with an active puppy at your feet.

Very thoughtful and well put together. We have already signed up for Intermediate class, see you in June.

- Ellen Chapman



---


Margaret is a great trainer with the perfect personality for puppies. The logic and order we learned commands during Puppy Manners made sense, and she was very patient. I also appreciate that every class she spent time with each student to ask if there was specifics she could help with.

- Katie Kern

Margaret's Upcoming Training Events
Upcoming Classes:
Puppy Manners
Starting Wed, May 12, 2021
7:15 pm
Tucker Pup's - West Loop
Adult Manners
Starting Wed, May 12, 2021
8:30 pm
Tucker Pup's - West Loop
Puppy Manners
Starting Fri, May 14, 2021
5:30 pm
The Anti-Cruelty Society
Adult Manners
Starting Fri, May 14, 2021
6:45 pm
The Anti-Cruelty Society
Puppy Manners
Starting Sat, May 15, 2021
11:45 am
Companion Animal Hospital - River North
Adult Manners
Starting Sat, May 15, 2021
1:00 pm
Companion Animal Hospital - River North
Adult Manners
Starting Wed, May 19, 2021
8:30 pm
Tucker Pup's - West Loop
Adult Manners
Starting Sat, May 22, 2021
1:00 pm
Companion Animal Hospital - River North
Puppy Manners
Starting Wed, Jun 2, 2021
7:15 pm
Tucker Pup's - West Loop
Puppy Manners
Starting Fri, Jun 25, 2021
6:45 pm
The Anti-Cruelty Society
Adult Manners
Starting Wed, Jun 30, 2021
8:30 pm
Tucker Pup's - West Loop
Adult Manners
Starting Fri, Jul 9, 2021
5:30 pm
The Anti-Cruelty Society
Puppy Manners
Starting Sat, Jul 10, 2021
11:45 am
Companion Animal Hospital - River North
Puppy Manners
Starting Wed, Jul 14, 2021
7:15 pm
Tucker Pup's - West Loop
Adult Manners
Starting Sat, Jul 17, 2021
1:00 pm
Companion Animal Hospital - River North