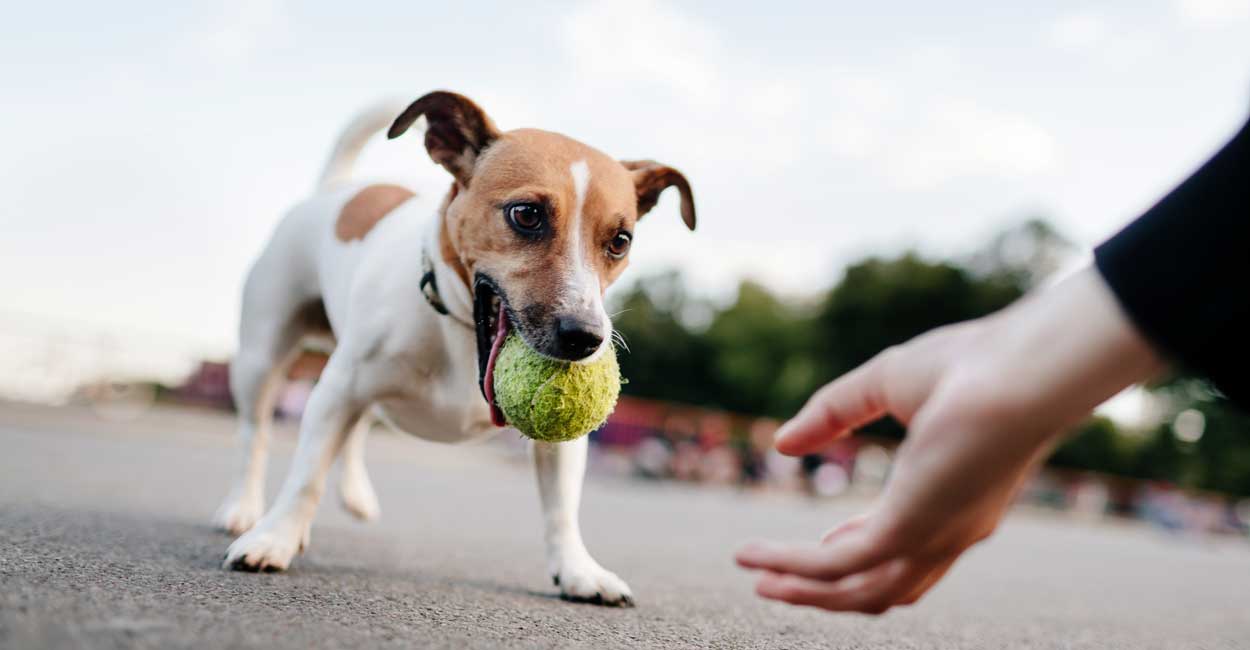 View All Trainers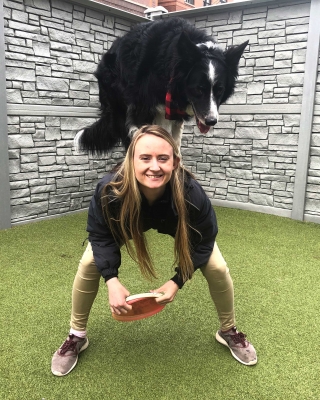 Rachel Sample
Dog Trainer
Overview
Rachel has lifelong experience and success in training dogs, both in obedience and in canine sports. She is completely passionate about helping them achieve their potential, and she wants to share her passion and knowledge with you.
At Tucker Pup's, she teaches group classes, provides private lessons, and gives seminars, across a wide range of commands and behaviors. She plans on launching several canine sports classes at Tucker Pup's in the summer months. She will be obtaining her CPDT certification in 2019.
Rachel Discusses Her Background

Training Background
Rachel has strong training experience prior to joining the Tucker Pup's family. She has taught obedience and agility classes, in addition to seminars, at a training business in the Chicagoland area. She also trained rescue dogs at her local animal shelter in order to prepare them for adoption. Further, she has provided private lessons to customers.
She has been working with dogs since she was eight years old, when she started competing in agility and frisbee competitions. She has won countless awards over the years in canine sports, including with her own dogs, plus other peoples' dogs. She won her first trophies in the 4H Club as a child, and now she still participates in 4H as a counselor, passing along her joy of dogs to the next generation. She has also won statewide frisbee competitions.
Professional Certifications
In the process of becoming a Certified Pet Dog Trainer (CPDT-KA) through the Certification Council for Pet Dog Trainers (CCPDT)


Other Background
Besides training, Rachel has a deep background with dogs. She has walked and boarded countless dogs in her hometown, volunteered for several years at the Humane Society, and was a kennel technician at an animal control facility.
Rachel has three rescue dogs, which she has trained extensively in agility, frisbee, and dock diving.
Book Rachel For:
Group Classes
Private Lessons
A seminar at your building or employer
Testimonials

When we started your class, Zoey didn't even know how to sit! Rachel was a wonderful trainer and now Zoey can sit, stay, lay down, wait, etc.! Thank you!!

- Zachary Zelisko



---


My partner and I just concluded the 6-week Puppy Manners with Rachel for our almost 5-month mini goldendoodle (Penny). Some of the new dog owners reading this may feel the same way we did six weeks ago - is Tucker Pup's training worth the premium price compared to a Petsmart/Petco? Without a doubt. Over the course of 6 weeks, Rachel did an exceptional job teaching the dogs (and more importantly, the owners) various skills and training exercises that have made our puppy experience at home so much more enjoyable and manageable. (Note: the exercises are meant to be practiced twice daily, for 15 minutes; you will only get out of the class what you put in). Rachel was particularly good at paying close attention to our puppy, while managing the needs of all the other dogs. I believe that every other owner in the class felt the same way. The facilities are always clean, and as soon as you step into the lobby and are greeted by friendly and professional staff, you realize that signing up for this class was well worth it. We'll be back for Intermediate!

- Minji Kang



---


Rachel was such a great trainer with knowledge, kindness and patience. She gave us a lot of tips to train our puppy. We were very happy with our classes with her and will surely take intermediate course with her when our puppy turns 6 months old in May.

- Cee Reyes