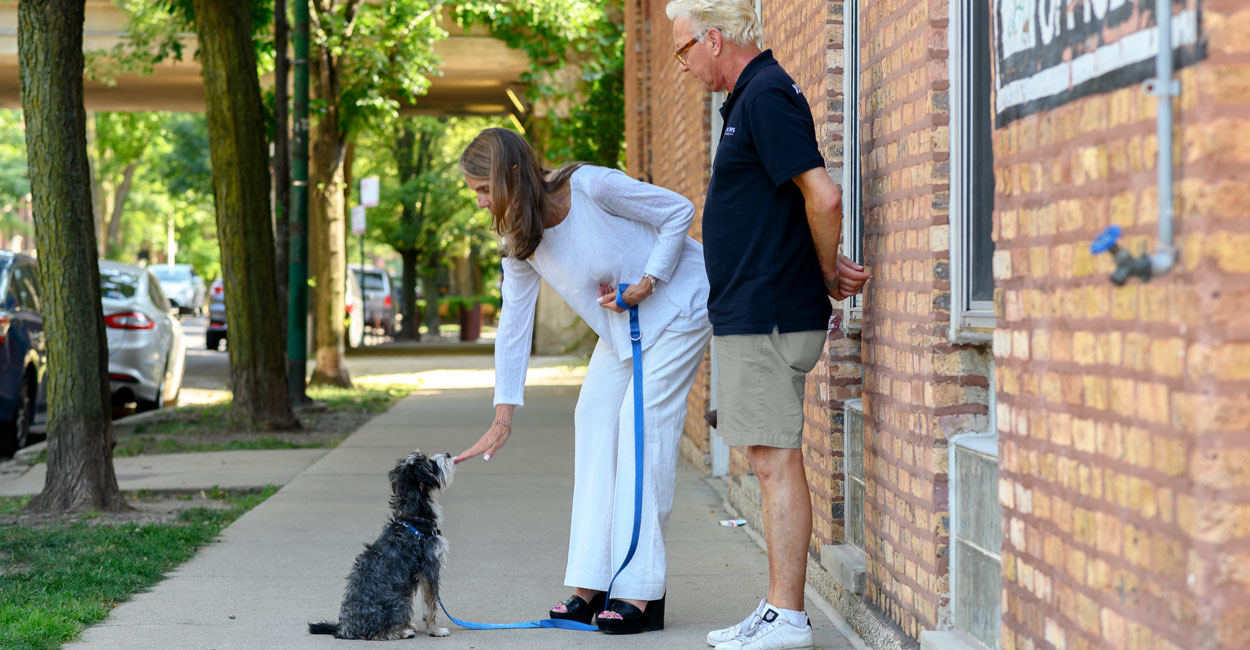 Tucker Pup's offers private lessons as one of our dog training options in Chicago. We can work on leash reactivity, pulling on leash, separation anxiety, barking, problems with elevators, jumping on people, and much more.
If group classes don't work as well for you, we also offer private dog training lessons at your home, at the park, or even on walks.
Private lessons may be necessary if you need a more customized approach than group classes provide.
Our senior trainer discusses private lessons
Hear directly from a few of our customers whose dogs have shown remarkable improvement after going through our training program.
Resolving Archer's Leash Reactivity




Helping Dixie Stay Calm and Collected

Reasons to Consider
Private Lessons
Behaviors Specific to Your Home Environment
Private lessons can cover every behavior that is taught in group classes, including walking politely, leaving things alone, coming to you when called, and so forth.
Some people find it helpful to work on specific factors in their home environment, that may not be as easily addressed in class, such as:
Everything taught in group classes
Issues with getting in the elevator
Walking down the hall past other dogs or people
Going through the lobby
Potty training a puppy when you live on the upper floor of a high-rise building
Introducing a new dog to a baby or other pet
Leash reactivity
Aggression
Barking
Separation anxiety
Biting dogs or people
Chewing objects such as your couch
Resource guarding
Customized Pace
Other people want a customized pace. Some want more time in between sessions, while some want to go faster and get in more sessions each week.
Scheduling Flexibility
Further, private lessons can be done on your schedule, assuming we have availability. Some people can only fit them in on weekends or during the day. In addition, the day of week could change from one session to the other.
One-on-One Attention
Some people learn more effectively in an one-on-one setting. The trainer can spend as much time as you need in order to help you learn.
Looking for information on prices, our trainer, upcoming classes, private lessons, behaviors we address, and much more?



Ready to transform your dog?