Photography Testimonials
Want to see more comments?
Click here.
---
I just wanted to say thank you for taking the time to make sure that the gallery wrap of Kirby and Cooper turned out so well. It is even better than I expected!
Thanks again for everything. I am glad to have such great memories of Christmas 2008 with my crazy dogs!
- Jennifer Baum
---
Jennifer,
Wow! These are fantastic and tough to choose from. Thank you very much. I am impressed with how these turned out and pleased that I have so many choices.
- Jeremy Krinn
---
Jennifer,
I am so happy about my studio portraits from Tucker Pup's! They will make the best Christmas cards, and they look outstanding on my wall. Thanks a million!
- Michelle Kunz
---
This was the third year for Fitz and Fran to be professionally photographed at Tucker Pup's. As always, the photos came out great and the Christmas cards got a lot of response.
I think the space is great. It's so big and is a buffer from the rest of the world. Fitz and Fran can get scared. This year they actually sat for the photos. Last year we had to hold them down.
Jennifer is so great with Fitz and Fran and they take to her so much.
The online ordering system was so easy, and I'm not very computer proficient.
It's hard to put into words how much I appreciate the photography services. But will see again in December.
- Gary Medler
---
We were very happy with our experience. The photo session was a lot of fun and very easy for the dogs, the ordering was simple, and the pictures look great. Thank you so much for doing such a great job.
Sincerely,
- Noah Lauricella
---
Jennifer,
Thank you so much for taking the time to take pictures of my girls. They are fantastic and it was very hard to choose just a few. I love them all and would like to commend you for capturing all their good sides; I know it's not an easy task. Our families cannot wait to get their pictures.
Thank you,
- Iwona Kozak
---
My dog Lucy had her holiday photo taken today and then had her first grooming service. Both were outstanding! Melissa and the photographer were amazing as was the groomer! I couldn't be happier to be a regular customer at Tucker Pup's. I found you because of the ad you placed in Paws Chicago magazine. I'm on the dev board and volunteer there every week. I've told everyone about how great you all are. Thanks for taking such good care of my Lucy.
- Nancy Sterling
---
Hi Jennifer,
These are AWESOME!!! Buster just looks adorable. He's smiling in every picture.
Thanks again, they are great!
- Shannon Jordan
Want to see more comments?
Click here.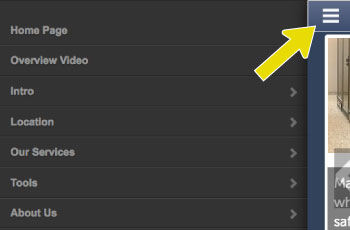 Click on the menu icon at the top of the page to reveal much more information about our services.