Staff Profile
Return to Staff Summary Page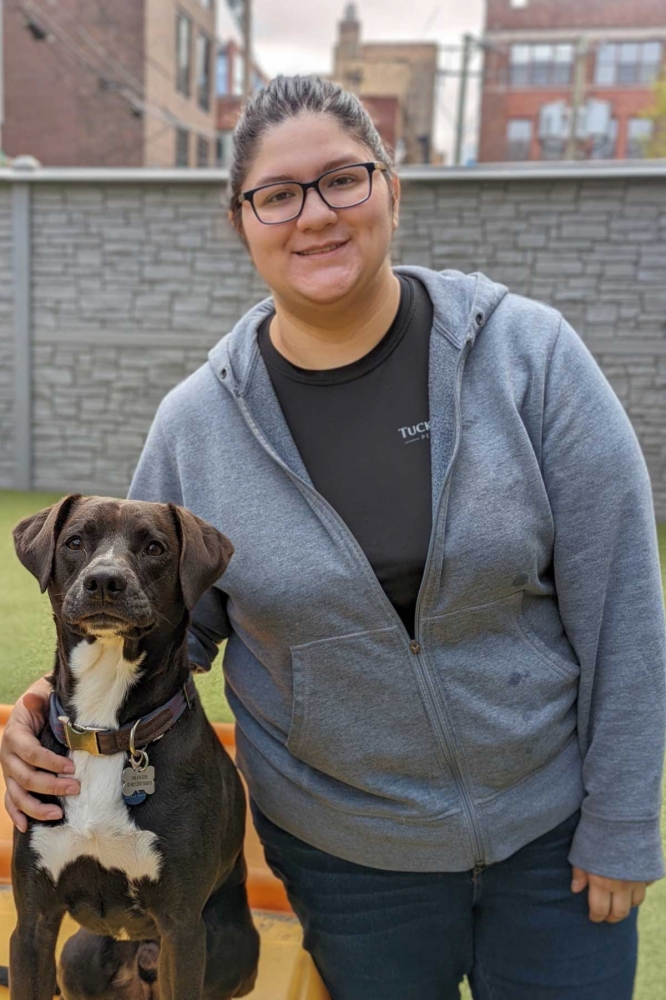 Before Tucker Pup's, I worked at another dog daycare for two and a half years, where I provided dog walking, dog-sitting and overnight shifts that were full of cuddles!
I have 3 dogs of my own. The first is Skylar. She is a 6-year-old Golden Retriever that loves to bring you her favorite toy when you come home. Second is Wren, my 3-year-old Siberian Husky. She's the cute maniac who loves to run around outside looking for the biggest stick she can find and drag it home, but not inside, because what husky ever wants to come inside. Last but not least, Angel. Our senior. Our boss. She is a 13-year-old Chihuahua/Yorkie mix. She definitely calls the shots around the house when shes not buried in her warm blankets.
My favorite breeds would definitely have to be the Rottweilers and Siberian Huskies. Rottweilers are very brave, loyal hard working dogs that my family have in Mexico to watch over their sheep and cows. It's where I came to love them. They're also huge cuddle bugs. When it comes to the Siberian Huskies, I love that they're so sassy, its hilarious.
I have always loved to draw and have recently started to get into digital art! When I'm not drawing I will usually play some video games or read, and even though I've lived in Chicago my entire life, I love to do research and keep up with new places that open up in the city.
My future career goals is to one day become a vet tech. Working with and owning animals almost all my life has made me develop a dedication to them, and I feel like they give us so much. In return, my goal is help them out any way I can.
Other interests include spoiling my own dogs and cuddles while drinking tea, with occasionally some light reading or drawing.
I graduated from CICS Northtown Academy in 2017.
I lived in Mexico for about three months when I was young and two months in Nicaragua!