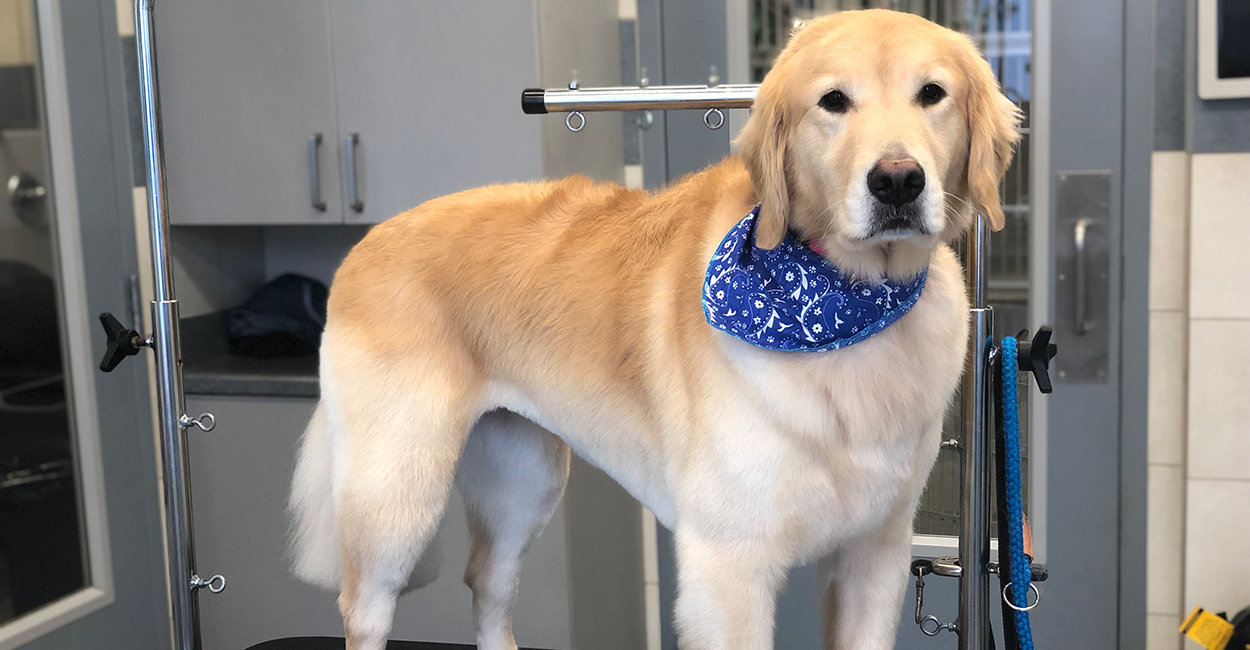 The Best Dog Grooming in Chicago
Book Now
Back to Our Services
Do you want to walk down the street and have people compliment how fabulous your dog looks? Do you want to keep its hair smelling wonderful, and staying soft to the touch? Do you want to keep your dog from shedding all over your house, your clothes, your car, and your friends?

Tucker Pup's is your go-to grooming solution. Scroll down to learn more.
Watch Jayce's Spa Day (1:32)



Your Dog is Not Here All Day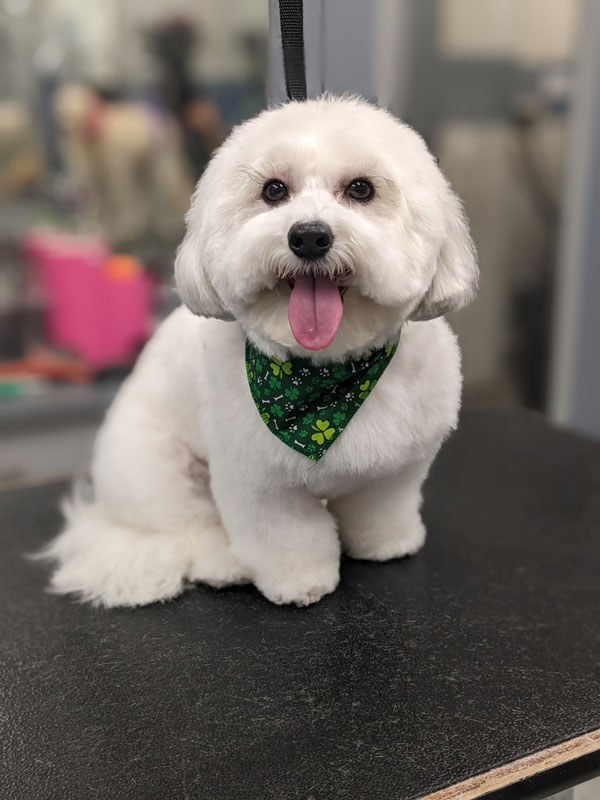 Drop Off at Your Reservation Time
Many grooming shops require you to drop off your dog in the morning, and stay all day as they work on many dogs at once. This can be very stressful for any dog, as they must stay in a crate for long durations. It can also be loud and hot in the room, and they might even need to eliminate.

We have a higher standard at Tucker Pup's. Here, you can drop off at your reservation time, the groomer will work on your dog straight through to completion, then will contact you when finished. Most dogs are here for no longer than 2-3 hours.

Our model is not common in the industry. It is more labor-intensive, and helps contribute to our pricing structure. However, it creates a better experience for our customers and their dogs, so we believe it is worth it.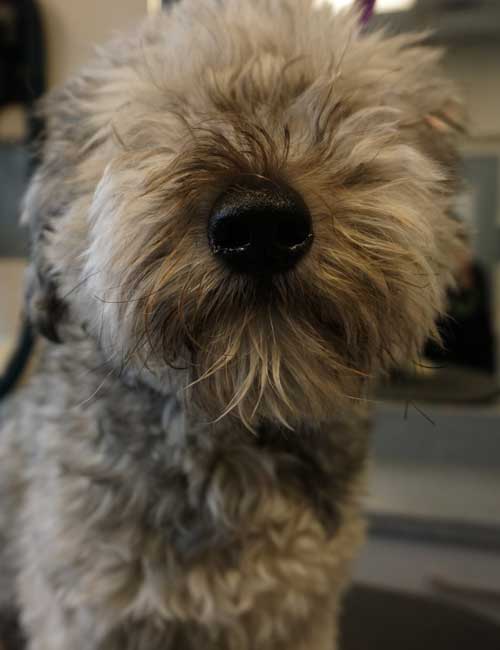 We Provide Grooming Seven Days per Week


We are raising the standard in dog grooming.

Here are some highlights:


We only hire highly experienced, professional groomers
The quality of our work is second to none
Grooming is available seven days per week, including with late hours
We have one of the nicest grooming facilities in Chicago
You can arrive at your appointment time, instead of dropping off first thing in the morning
Most dogs are finished in less than two hours, and you can pick up your dog when ready
Our customers are always amazed by how nice their dog looks after grooming. Our groomers go to great lengths to pamper your dog and make it look, feel, and smell fabulous.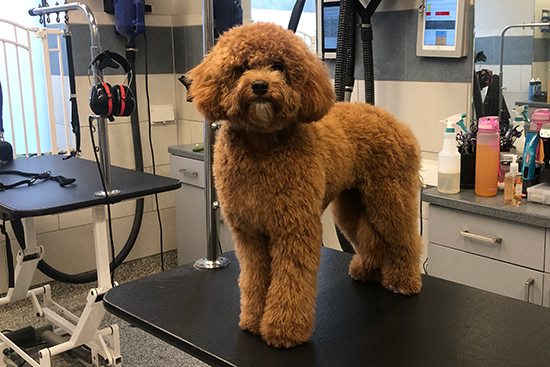 Before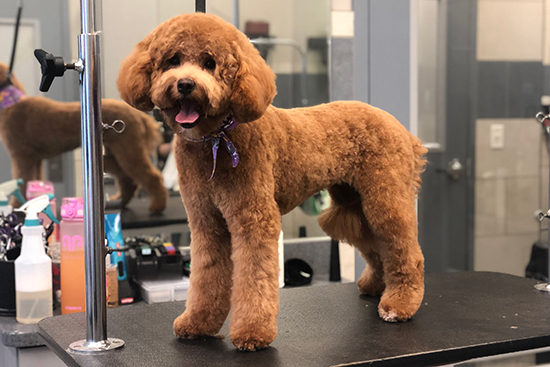 After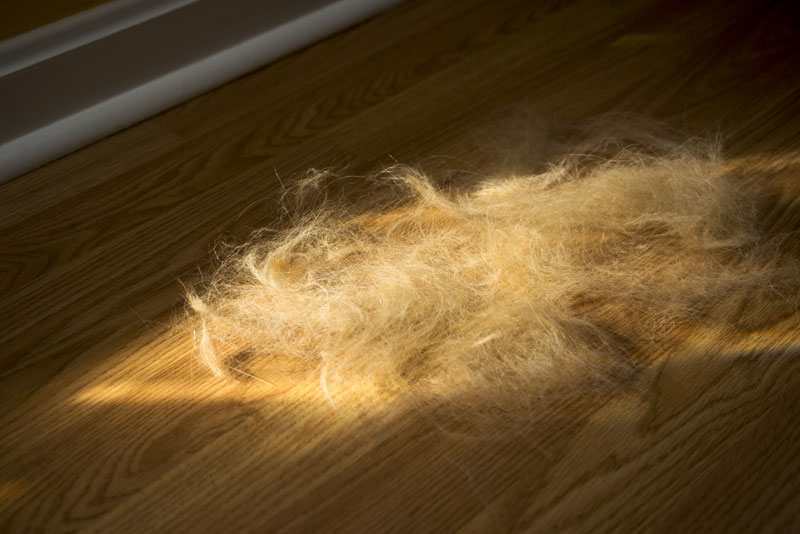 No More Dust Bunnies


Do you have dust bunnies in your home? Is your furniture or your clothes covered in hair? Are you embarrassed to have your dog around other people or at a friend's house?

We can help! We offer shed control treatment, which a service that really works wonders. This involves removing dead hair follicles through a detailed process that includes special shampoo, multiple rinse cycles, specialized brushes and combs, and a thorough brushout and blow-dry.

For most dogs, this can help minimize shedding for well over a month. You will regret waiting this long to get it done.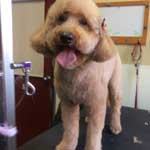 First and foremost DeeDee actually loves going to Tucker Pup's! She used to dread going to the groomers and often had to be carried in. She struts into Tucker Pup's like she was going into a butcher shop with great bones to sell. The grooming turns her into movie quality.

Caroline Kunz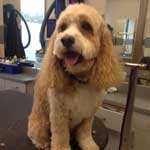 My dog Cooper was groomed last week and it was honestly the quickest groom ever had (he's 8). He's usually in grooming for 3-4 hours, and this was under 2. I really appreciated that. My dog is a cockapoo, so he usually comes out looking too much like a poodle which I do not like. He came out looking like himself, which is exactly what I requested. I would use the grooming services again as they were reasonably priced, quick, and the groomer listened to my instructions.

Stacy Mikulik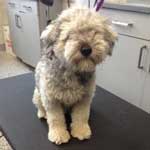 First time to Tucker Pup's for grooming and couldn't be happier with service from all of your staff. Not to mention the attention that Clyde got from everyone, which he loves more than anything...therefore makes me happy. I knew of you only through a friend that used to bring her dog to you so many years ago, but she still raves about you so knew I would be in good hands - didn't disappoint.

Molly Murray
Amazing! Can Your Dog Do That? (2:25)



If you haven't gone through our training program, you don't know what you're missing! Why suffer through years of frustration? Your dog can learn self-control, listening, and a comprehensive skill set, just like the dogs in this video.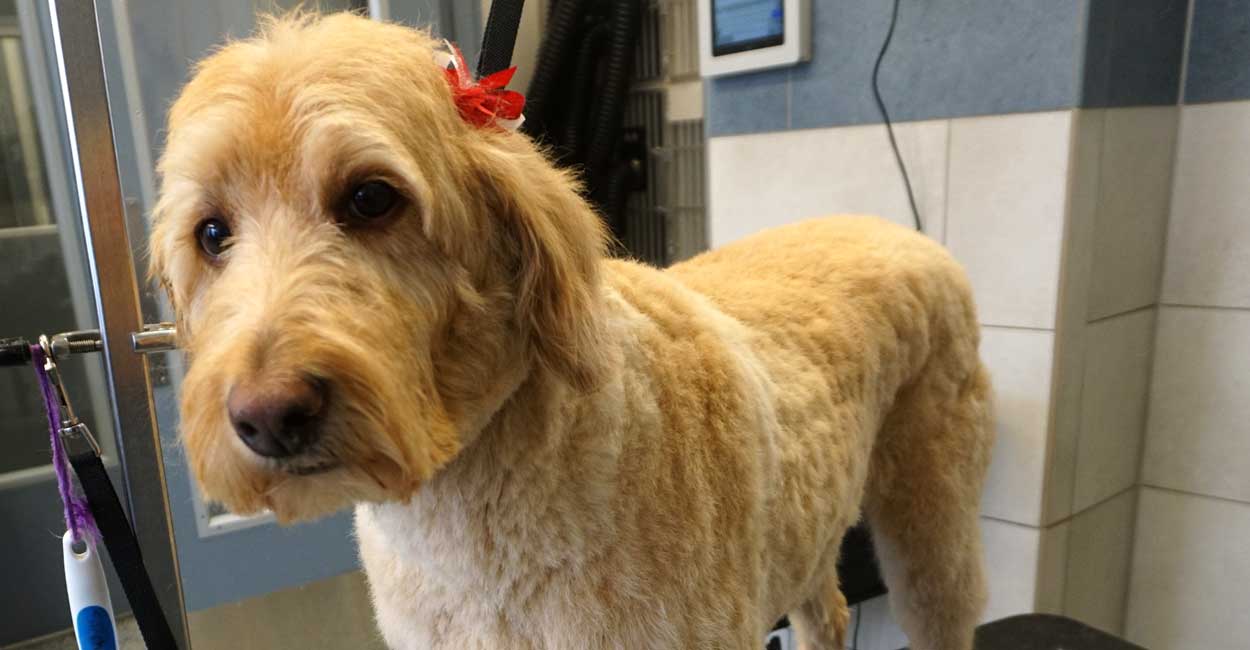 Ready to be the talk of the town?