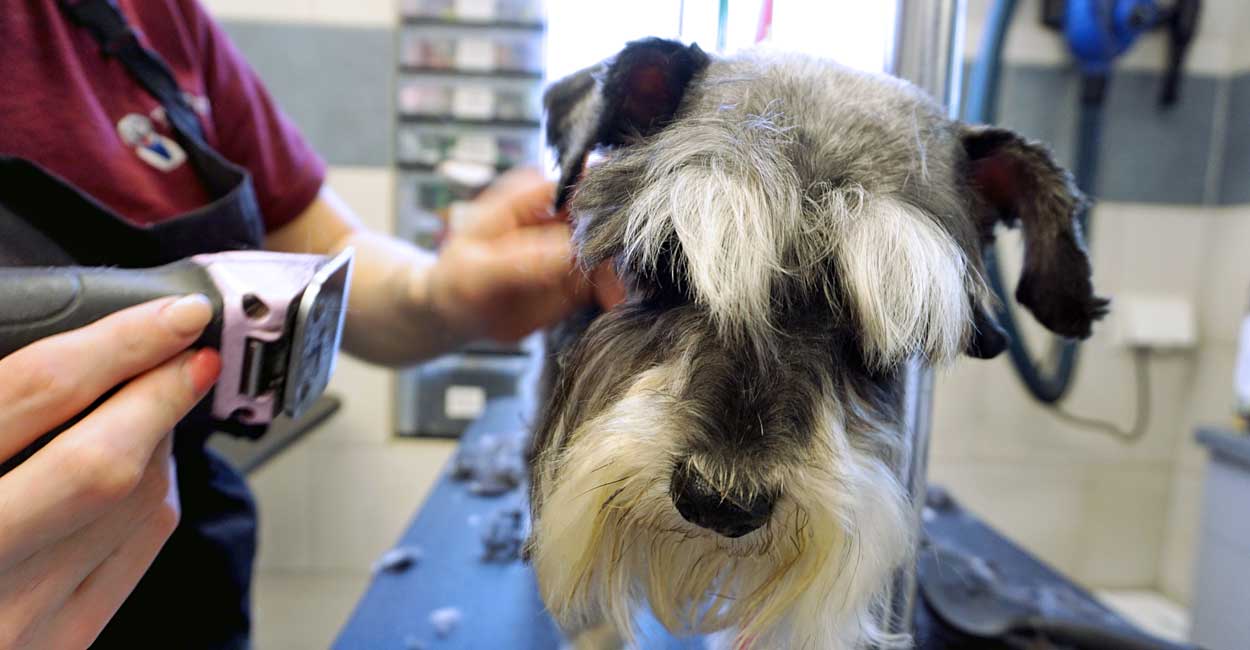 Back to Grooming Overview
Enjoyed our first puppy social. Even though our pup was very shy and did not play much with other puppies, I think it was a positive experience and we plan to attend again.
- Jason Goldman
---
You have the best team. My little Lucy has received Dropoff Training, boarding and grooming with you. The front office/check-in team members are always very polite and helpful. Thanks for always taking such good care of Lucy!!
- Dave Hanson
---
Today was my dog Seuss' first grooming appointment at Tucker Pup's. She is a naturally shy and nervous dog. As a result, I was equally nervous.
When I was contacted a half hour later, I thought it was maybe because she was too nervous to groom- Just the opposite! Seuss was able to warm up and get the best groom she has had in 2.5 years- in record time.
Since she got home, she has been prancing around and happy. This speaks volumes to the level of quality service she received. I am so incredibly impressed with the quality of her services.
- Kathleen Chmell
---
I love this place. It's 45 min away from my house, but I will always drive out of the way so my dog can come here. They are all fantastic.
- Gage Donovan
---
I recently went to another groomer, and man was that a horrible experience for me and my dogs. Never again. Appreciate you guys so much, I don't even live in West Loop anymore but .. it is so worth the drive to have a trusted friend and groomer for my dogs! — Thank you!!!
- Mariah Havens
---
I was extremely impressed by the level of input that Gandalf's groomer asked for from me (ex. how do I want his ears shaped, eyebrows, etc) and the genuine excitement that he showed in working with Gandalf. Three days later and Gandalf still smells AMAZING!
- Hannah Dorsey
---
This was Hamilton's first "real" grooming experience and I wish I knew more words to explain how INCREDIBLE it was. Not only is he a huge puppy with a ton of energy, but he cannot be in a crate. Like loses his mind.
His groomer Shayna personally called me, not even 3 minutes after I received the text notifying me that he was finished, to let me know he was not liking being in the kennel and to come grab him as soon as I could. I teared up because that was the sweetest gesture. Most places would have let him stay in there until I came and I never would have known. The entire staff at Tucker Pup's grooming, training, storefront, etc., is unmatched. Thank you for making every experience even better than the last.
Not to take away from the grooming review, but we are working with Angela in Intermediate Manners and she is a cut above the rest. Her passion, humor, knowledge, training style is fantastic.
I will never not recommend Tucker Pup's. Thank you for loving our pups as much as we do.
- Madison Mastro
---
Pre-groom: Check in was quick and easy. Aimee was SO friendly and welcoming. I felt incredibly comfortable leaving my dog with her. On top of that, she had extensive questions about our preferred grooming style and how my dog had handled previous grooming experiences. I was completely at ease when leaving Gali with her.
Post-groom: I nearly cried at how cute my dog was. She looked like a literal angel. We couldn't be happier with her haircut!
We've always taken Gali to Petco or Petsmart for grooming. It's less out of pocket, but I cannot express how much Tucker Pup's exceeded our expectations both with customer service and services rendered. Consider us converted!
- Taylor Coop
---
I love Lori. She is the best! Bella looked and smelled amazing and Lori is so great with her.
- Kristina Eakins
---
Brady smelled fresh and looked clean after 5 long days of play and boarding! Thank you!
- Rachael Brucks
---
Tucker Pups is a wonderful place to take our dogs for grooming. They are very attentive to what we want done and very attentive to our dogs. Our dogs enjoy going there and come home looking fabulous!
- Dale and Jamie Reid
---
Grooming always great- exactly what I ask for.
Excellent boarding services. I am always updated on any issues and my dog always comes back happy. He has a great time.
- Rosanne Vasiloff
---
Thank you I feel confident that my dog was treated kindly and safely!!! I think we've found a permanent groomer now!
- Ally and Ross Simkins
---
Cooper looks great! He came out looking like himself-- just cleaned up and shorter for summer heat . Thanks Jeff!
- Stacy Mikulik
---
We've taken our dogs to a number of different groomers and have had mixed results. Upon picking up both of our dogs from Tucker Pup's, they were happy and didn't seem skittish at all, which has been the case with other groomers.
- Victoria Gonzalez
---
My puppy looks amazing as always! I especially appreciated the feedback notes from the groomer helping me care for my dog's skin at home, since he's been dealing with allergy issues. All in all I'm very satisfied and have zero complaints :)
- Mia Marzett
---
Sophie is very happy to see Jeff. He does an excellent job cutting her exactly the way I like.
- Rick Kasprzak
---
Stevie looks great - very happy with the job done as well as the communication pre and post groom.
- Amy Palash
---
Love to come here - always feel welcome. Our dog stays smelling clean and he sheds less. Thank you.
- Melanie Nordby
---
I'm always confident that Jasper is well taken care of every time I leave him with you. He's always eager to be dropped off and hesitant to leave when I pick him up.
He is always well groomed every time I pick him up. I'm very pleased with your grooming services.
- Thom Hoffman
---
Very happy with Louis's grooming! Shayna cut his hair perfectly. Nothing but excellent service every time I go to Tucker Pup's.
- Clavel Distor-Kroll
---
Shannon did an amazing job with cleaning up Prada's face. She came home and she was so cute, all the down to the cute bow on her head.
Thanks Tucker Pups!
- Kendra Mallory
---
Staff is genuinely friendly and Dixie always looks forward to coming to Tucker Pup's.
- Alex Hider
---
I was really impressed with everything. Will definitely bring Higgs back.
- Jory Hoffman
---
Maggie was groomed very nicely and as requested. Staff (as always) was friendly and polite to both the dog and me!
- Andrew Neal
---
This is without a doubt the best dog daycare in the city. I am definitely one of those crazy dog parents and I toured dozens of facilities when I moved to Chicago. The facilities here are above and beyond that of any other dog daycare/boarding, the staff is top notch and seems to have almost no turnover, and they take the care of your dog extremely seriously. I always feel secure leaving my dog in their care and highly recommend them to others. The facility has fully sealed floors, a hospital grade ventilation system, top notch online scheduling service, amazing groomers (it's seriously impressive how clean my dog comes back), and the most attentive and friendly staff around.
Keep up the great work!
- Alex Schachtel
---
Our pup came home smelling great and they did a good job brushing her out. She's a Great Pyrenees / husky mix, so that's not a small task – thank you!
- Emily Frye
---
We are very pleased with the personable service experience at Tucker Pup's. It is clear that your staff values customer service and truly cares for each of the dogs in your care.
Thank you,
- Alicia Warner-Blais
---
Dolly loves going to Tucker Pup's daycare and grooming!
- Caroline O'Sheasy
---
As always, a pleasant experience with staff and Ember always looks adorable when I pick her up.
- Joanne Drey
---
Cooper turned out great and Jomarie did a good job letting us know how to change our home care of his coat.
- Kelly Owen
---
Tina always grooms our pups and she is amazing.
- Rich Espy
---
Timely service and friendly staff make a happy pup and owner!
Thanks.
- Natalie Greer
---
First time client and experience was great! Thanks.
- Mitchell Vega
---
Tina gave the mighty Quinn the best haircut ever!
- Heidi Ralli
---
Stephanie did a amazing job on our golden, Stella! We so appreciate that she took her time to make Stella look and smell fantastic.
- Nick Coletta
---
The best grooming ever. Lucy smelled so good and was so soft - we will definitely be coming back
- Carolyn and Tim McAlpin
---
Your staff is always friendly and such a pleasure to deal with.
- Joanne Drey
---
The staff is very accommodating and always do an excellent job!
- Sarah Campbell
---
Friendly, professional staff! Thank you to Tina for being so good to my dog!
- Oyoana Allende
---
We had a very specific set of grooming instructions that would have been easy to screw up but our groomer completely nailed it. Latte was happy when we picked her up and she looks adorable.
Thank you!
- Maria Critelli
---
We had a great experience at Tucker Pup's. Staff was very welcoming. Louis was groomed by Stephanie. She was great and finished under 1.5hrs shorter grooming time was key and he looks handsome with his short do'. I also got a tour of the facility with Chris. He was very knowledgeable and answered all my questions & concerns. Can't wait to bring Louis back for grooming and possibly daycare & boarding.
Thanks Tucker Pup's!
- Clavel Distor-Kroll
---
This is Nugget's second time to Tucker Pups for grooming. Both times were great experiences!
- Ashlee Vorachek
---
Great first experience. Thor was happy and handsome. I will definitely be back.
- Tayler Foshee
---
The service is outstanding! The pictures are a great feature. Our puppy loves this place!
Dagny looked awesome afterwards!
- Steve Rousopoulos and Bevin Callan
---
Always have a great experience. Everyone there loves Violet and the groomers and front desk are always very nice to work with.
- Michael Dorich
---
First time to Tucker Pup's for grooming and couldn't be happier with service from all of your staff. Not to mention the attention that Clyde got from everyone, which he loves more than anything...therefore makes me happy. I knew of you only through a friend that used to bring her dog to you so many years ago, but she still raves about you so knew I would be in good hands - didn't disappoint.
I hope to use other services some day. Thank you!
- Molly Murray
---
We did a trial daycare and grooming today. I was incredibly impressed with the staff, especially their knowledge and care of dogs. They knew my dog specifically and were able to speak about her habits and I could tell they had paid close attention and care to her. I'm thrilled with my experience and feel very comfortable leaving her in your care when we travel soon.
- Anna Poss
---
Tina did a great job grooming our dog Charley. He doesn't like to be groomed. Tina is always patient with him.
- Monica Kuzniar
---
Tina does a great job with our doodle! Doodles are hard to groom and I have seen pictures of many doodles looking like a poodle after grooming. She always does exactly what we ask for and we couldn't be happier!
- Erin Habjan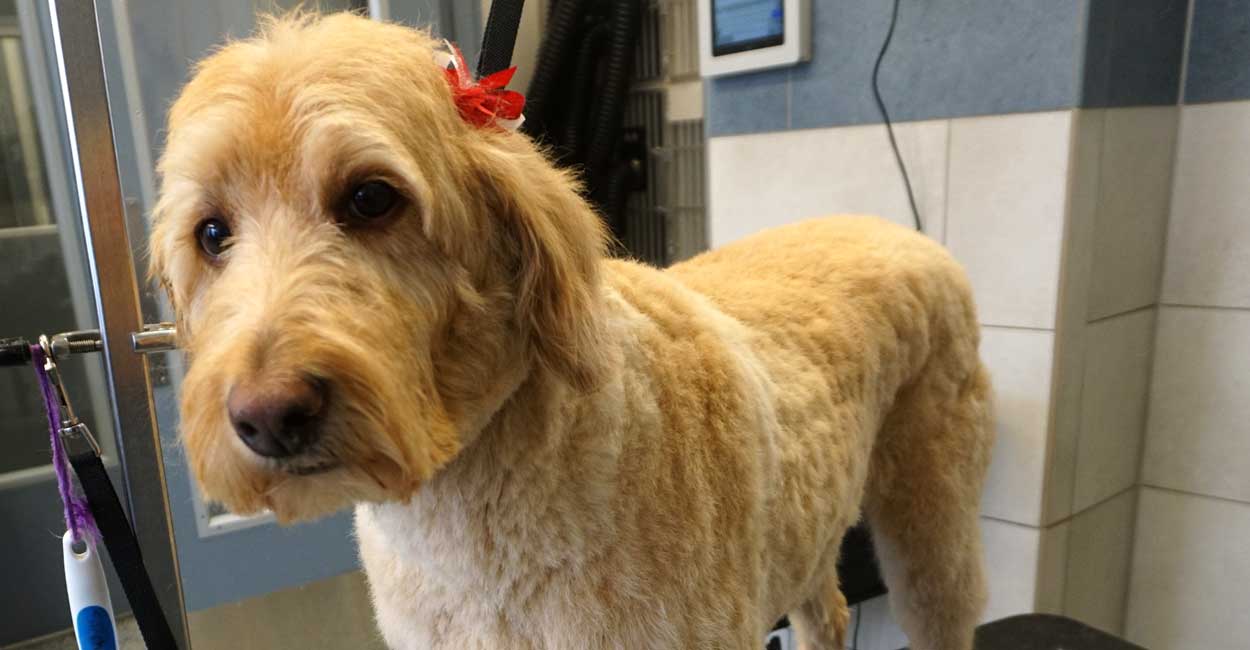 Ready to be the talk of the town?