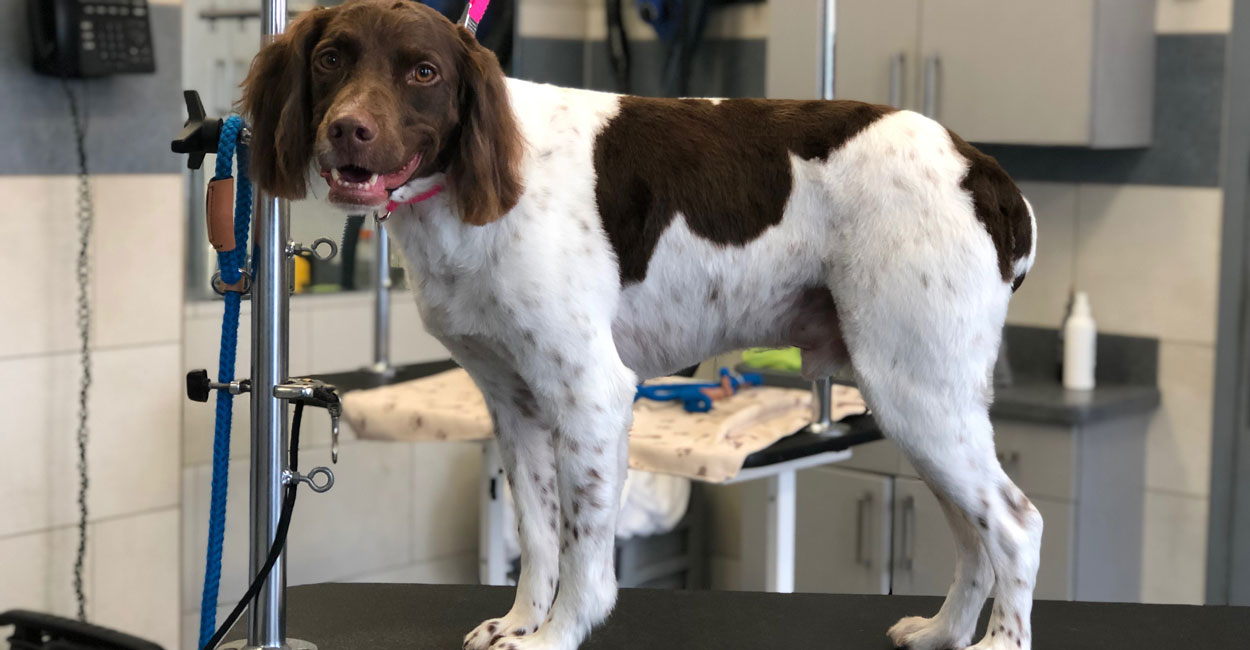 Back to Grooming Overview
The following information shows our dog grooming requirements.
Reservations only
Our grooming services are by appointment only. You can call us at 312-829-TPUP (8787) or make an
online request.
Proof of vaccinations
We must have documentation at all times that all required vaccinations are current. We'll remind you when they're due, and you can fax them to us at (312) 276-8588 or bring them in.
Required vaccinations:
Rabies (if more than 7 months old)
Distemper and Parvo (typically combined in a vaccination called DHLPP or something similar)
Bordatella (aka canine cough or kennel cough)
Canine Influenza (the strain called "H3N2" at a minimum, although we recommend combining the vaccination with the strain called "H3N8" for full protection)

Please note:

The first time your dog receives this vaccination, it comes in two rounds, three weeks apart. You can have your dog groomed with just the first round. There is a walk-in clinic down the street from us that gives it for $15 per round, with no appointment needed and no additional fees.

Click here

to learn more about this vaccination and why we require it.

You may substitute proof of titers over vaccinations if your vet believes titers are sufficient.
If you are concerned that you are missing a vaccination and don't have time to get it done, there is a
walk-in clinic
a few blocks down the street from our facility that is open seven days per week, from early to late. We're not suggesting that you change your vet if you're happy with them, but this can be very helpful in a pinch.
We may be able to waive certain vaccinations if your veterinarian supplies a written letter stating the medical reasons.
Not overly aggressive towards our staff
Most dogs handle grooming just fine, but some do not like being handled and attempt to bite at the groomer. We can try a muzzle, but this is not realistic for certain dogs. We are not able to groom a dog who we feel is an undue risk to injure an employee. This is likely true for most groomers you would try to visit, so if this is the case, you may need to go to a vet for sedation while grooming.
Please note, however, that sometimes a dog is trying to bite because its hair is matted and it is painful to brush. It may be that after your dog's next groom, your dog is not as uncomfortable and could potentially be groomed by us in the future.
Not overly anxious
Some dogs are simply too nervous to be groomed and can have a panic attack. We cannot groom a dog who is experiencing severe anxiety, which can be a very dangerous situation. In this instance, you may need to take your dog to a vet to be groomed while sedated.
Severe pain
We cannot groom a dog who is in severe pain due to matting and brushing. If the dog is in pain due to matted hair, we can attempt to shave it. If it is crying out in pain while shaving, we would need to stop, and you would likely need to have your dog groomed at a vet while under sedation.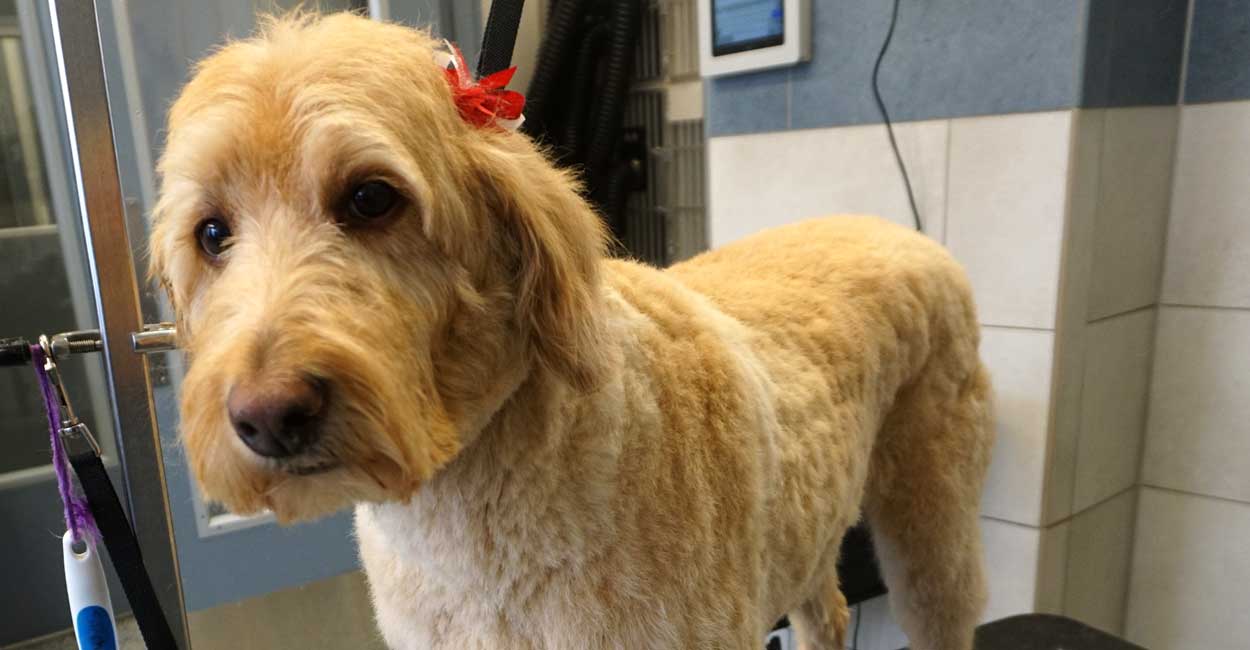 Ready to be the talk of the town?