Staff Profile
Return to Staff Summary Page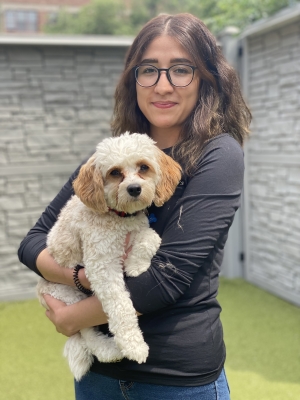 I have three German shepherd dogs that I look after on a daily basis. Their names are Wobsy, Gordo and Meela. Meela being my main responsibility, she's my first dog and has a lot of personality. She tends to be very protective of me but I love them all the same.
I appreciate all of them, but I guess I have a soft spot for German Shepherds.
I like going on hikes and being out in the open, bugs and all. I love spending time with my dogs at home or outside.
I'm really just looking for a fulfilling career, I'm very hopeful that getting the chance to work with dogs will get me to where I want to be.
Catching up on TV shows and listening to music.
One of my life goals is to visit the Salar de Uyuni, an amazing Bolivian salt flat.