Staff Profile
Return to Staff Summary Page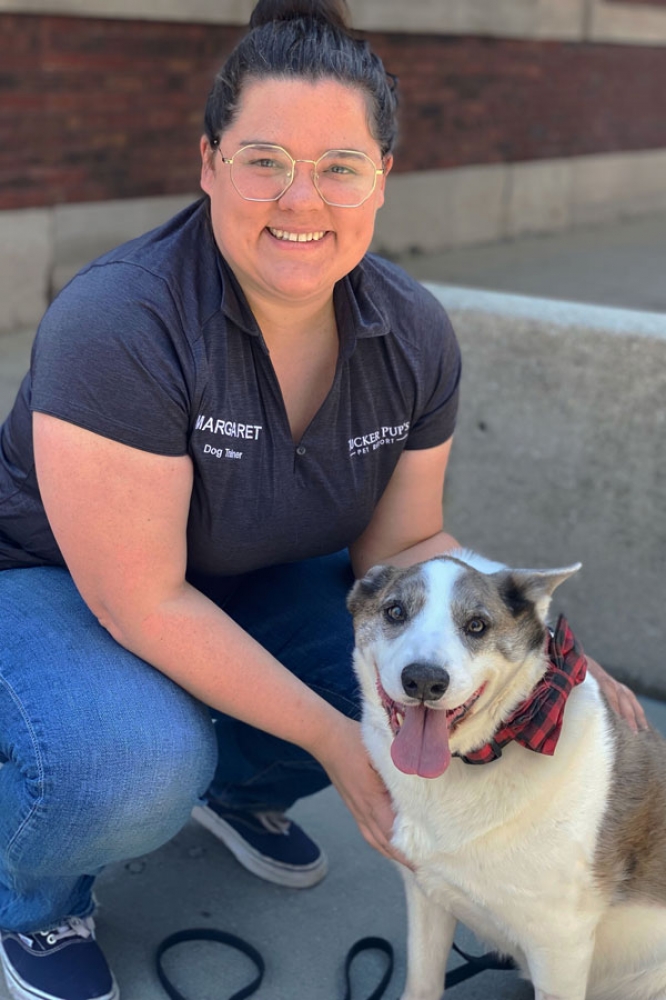 I am a member of the Behavior Team at One Tail at a Time.
I have been working and volunteering for local Chicago rescues and shelters since 2014. I also worked as a Senior Trainer for a local positive reinforcement training company, and as an Animal Care Specialist at the Anti-Cruelty Society.
Bea Arthur, a wire-haired dachshund / pitbull / poodle mix (yep) who keeps everyone on their toes

Gambit, a total mutt who spent the first 6 months of his life in a forest living with a man and a pack of 31 dogs prior to being rescued. Total potato.
I apprenticed under positive reinforcement trainers while working at several rescues.
Cooking, reading, exploring Chicago, and game nights!
My goal is to continue training dogs and their owners. I want to help people better understand and communicate with their dogs, and to make training more accessible and mainstream.
History, plus recently getting into gardening and houseplants
Bryn Mawr College (BA)
New York University (MA)
I love making pizza and experimenting with new and unique ingredient combinations.