Staff Profile
Return to Staff Summary Page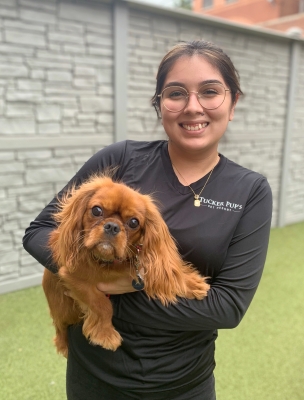 I have 10 pets!

- A year old yellow Lab named Brooklyn.
- 6 birds (Pearl, Paris, Apple, Storm, Apple Jack and Ginger Snap)
- 2 axolotls (Xochi and Meeko)
- A 3-year-old Holland Lop rabbit named Harlow
St. Bernards, any retrievers, Great Danes, Kuvasz, and English Sheepdogs.
Spending the whole day at Barnes and Noble and going home with a stack of new books to read. If it's the perfect day, it ends with sushi.
To continue working with dogs at Tucker Pup's
Music, traveling, good food, and spending time with my pets.
I've been to Disney World eight times.