Staff Profile
Return to Staff Summary Page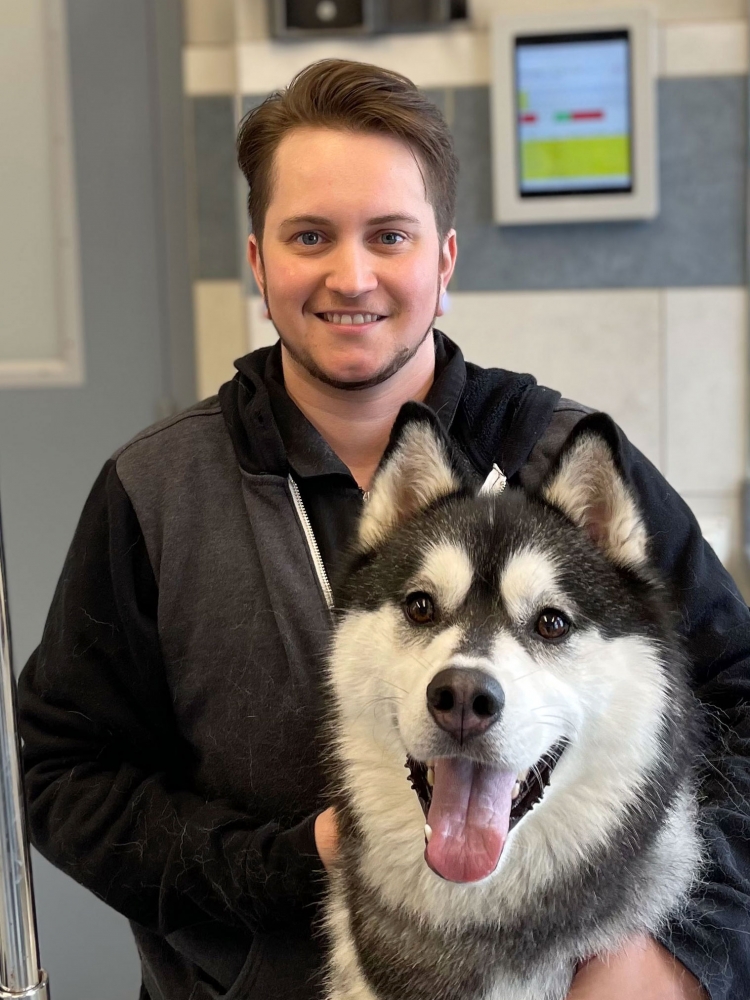 I am a Certified Pet Stylist
I have been a groomer for many years
I have a hound/Shepherd mix named Riley. She is 9 years old and loves to get kisses. I also have a Chihuahua mix named Scooby-Doo. She is 8 years old and likes to boss around my hound. I also have a golden named Buddy. He's 11 and a very good man.
I have been trained on dog behavior and positive reinforcement training through a large rescue, so I know how to properly handle the level three dogs
I am a huge advocate for pit bulls and have been since I got my first one back in 2009. I really do love all breeds, but my favorites to groom are Shih Tzus, Pomeranians, and Schnauzers.
I love being outside; walking Riley and Scooby, hiking, biking, swimming, grilling, or hanging out. I also love to go to the movies, particularly anything related to Marvel or sci-fi fantasy. And lastly, I am a big foodie and love to find and try different cuisines in the Chicagoland area.
To become a grooming instructor.
Dog behavior, fitness, nutrition, animal therapy, and animation.
I graduated from DePaul University with a Bachelor's Degree in Psychology. I have my Master's Degree in Industrial/Organizational Psychology at the Chicago School of Professional Psychology.
Harry S Truman is my great grandfather.