Staff Profile
Return to Staff Summary Page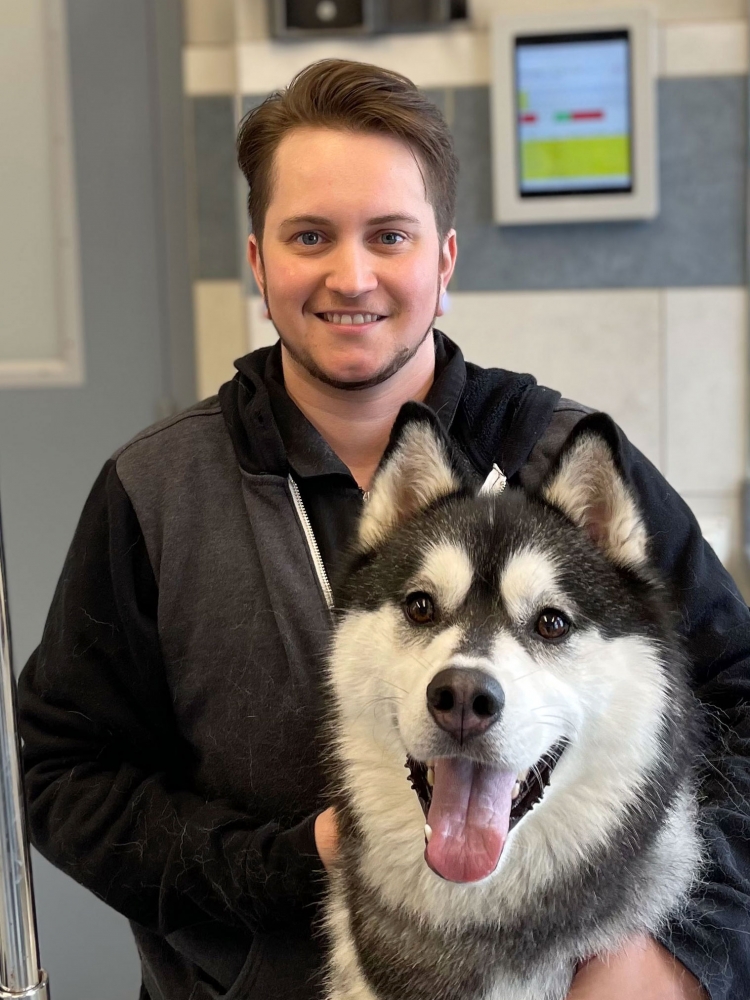 I have been working within the animal field since I was 14. I started as a vet assistant, then began volunteering for PAWS Chicago as a level 3 dog handler, meaning I mostly worked with difficult dogs. I became a professional pet bather at PetSmart back in October 2011, then went to a grooming academy, and have been grooming both dogs and cats ever since.
I have a Hound/Shepherd mix named Riley. She is 8 years old and loves to get kisses. I also have a Chihuahua mix named Scooby-Doo, she is 7 years old and likes to boss around my hound.
I have been trained on dog behavior and positive reinforcement training through PAWS by Joan Harris, so I know how to properly handle the level three dogs who call PAWS home.
I am a huge advocate for pit bulls and have been since I got my first one back in 2009. I really do love all breeds, but my favorites to groom are Shih Tzus, Pomeranians, and Schnauzers.
I love being outside; walking Riley and Scooby, hiking, biking, swimming, grilling, or hanging out. I also love to go to the movies, particularly anything related to Marvel or sci-fi fantasy. And lastly, I am a big foodie and love to find and try different cuisines in the Chicago land area.
My future career goal is to finish my Masters and then find a way to incorporate my passion for animals into the workplace.
Dog behavior, fitness, nutrition, animal therapy, and animation.
I graduated from DePaul University with a Bachelors in Psychology. I am currently getting my Masters in Industrial/Organizational Psychology at the Chicago School of Professional Psychology.
I am Harry S Truman's great grand-daughter.