Staff Profile
Return to Staff Summary Page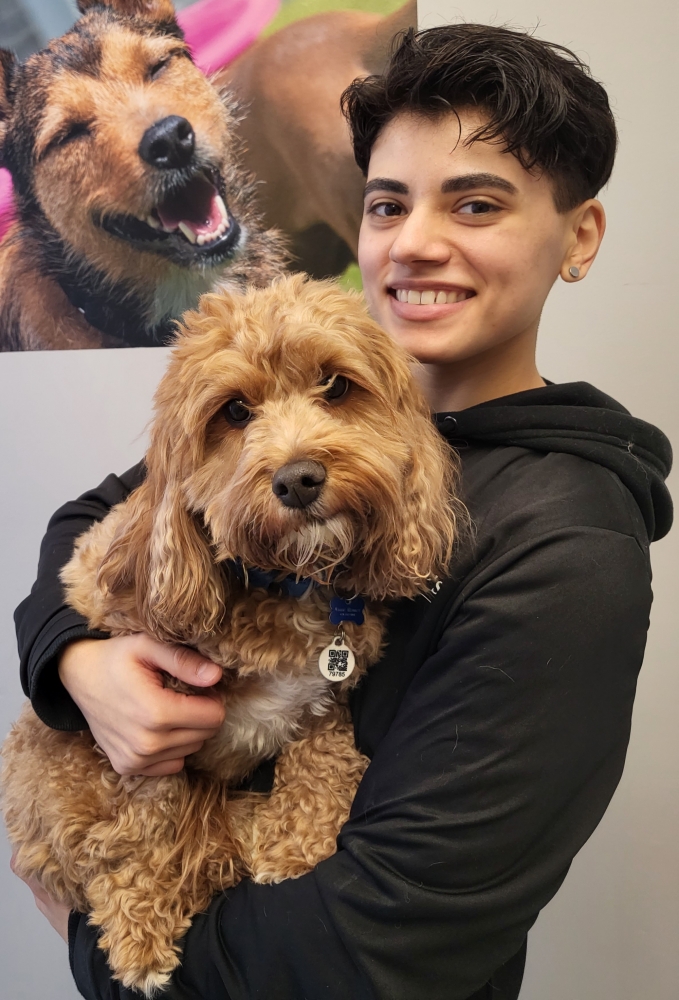 I was a dog walker for a few years, working with all types of dogs: Big, small, and everywhere in between!
I have a 10-year-old Akita named Xena. Yes, the warrior princess! She's such a sweetheart, and probably the most dramatic dog I've ever owned.
When dog walking, I was put through continuous training, both online and in person, throughout my time there.
A cruel question, BUT, I love big dogs! I grew up with big dogs my entire life. Bernese mountain dogs, huskies, rottweilers, akitas, golden retrievers, I love them all!
I love film! Anything about it! I write and produce films, both my own and of my friends in my spare time, really anytime we can't get. When I'm not writing, I love photography and exploring the city, and just generally being outdoors!
I want to become a screenwriter. I love telling stories, and how they can connect to people. I want to have the stories I've always wanted to see on screen, and I figure, the only way it's possible is if I write them. So I'll do just that!
I love building things, especially renovating spaces. It's so therapeutic and satisfying! I'm currently helping my dad renovate our entire house!
I graduated from Columbia College Chicago with a Bachelor's in Screenwriting and TV/Film Development.
I have never, ever broken a bone. (Knock on wood!)