Staff Profile
Return to Staff Summary Page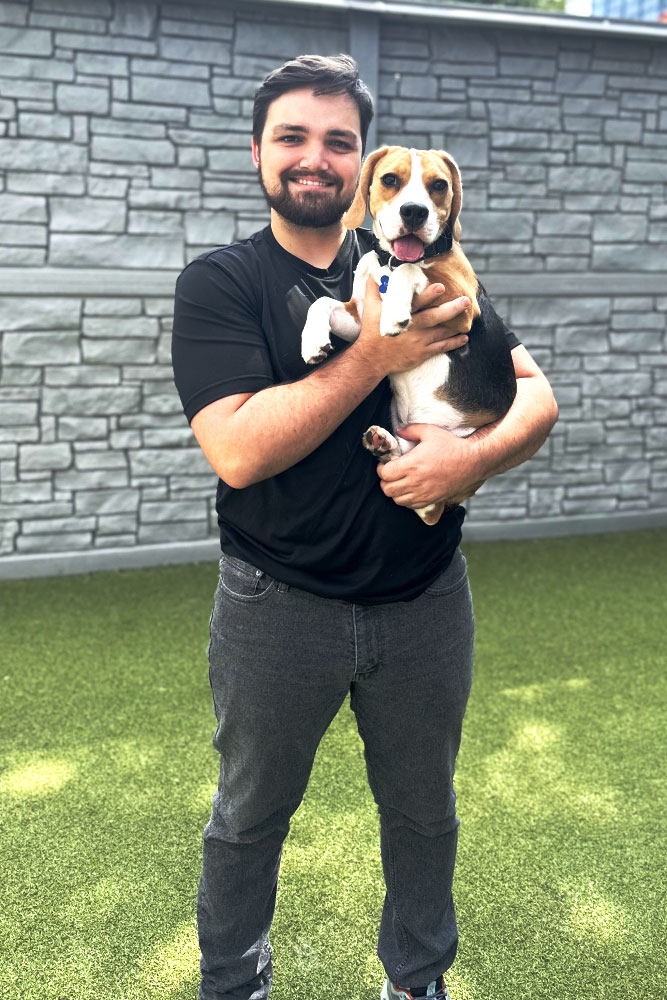 I am a tenured dog walker and pet sitter; something I have been doing for several successful years.
I recently lost my 13-year-old greyhound, named Jet. He was an ex-racer from Florida and lived a very happy 9 years with me before falling to a rare bone cancer.

Additionally, I have sweet tortoise shell cat named Rylee who thinks she owns the place.
I always had Jack Russell Terriers as I was growing up, so those mischievous little geniuses hold a special place in my heart.
I love being outside and spending as much time as possible with my friends and family. I like to try new hobbies and activities, including creating music, completing household projects, and playing chess.
I aspire to be a professional dog trainer! I plan to stay here with Tucker Pup's for the foreseeable future and soak up as much training knowledge as I can from some of the top dog trainers in Chicago.
I am someone who loves to try new things and experience as much out of life as I possibly can! I love to spend time with my pets and other loved ones.
I grew up on a farm in remote West Texas where I grew my fondness for and connection with all types of animals.