Staff Profile
Return to Staff Summary Page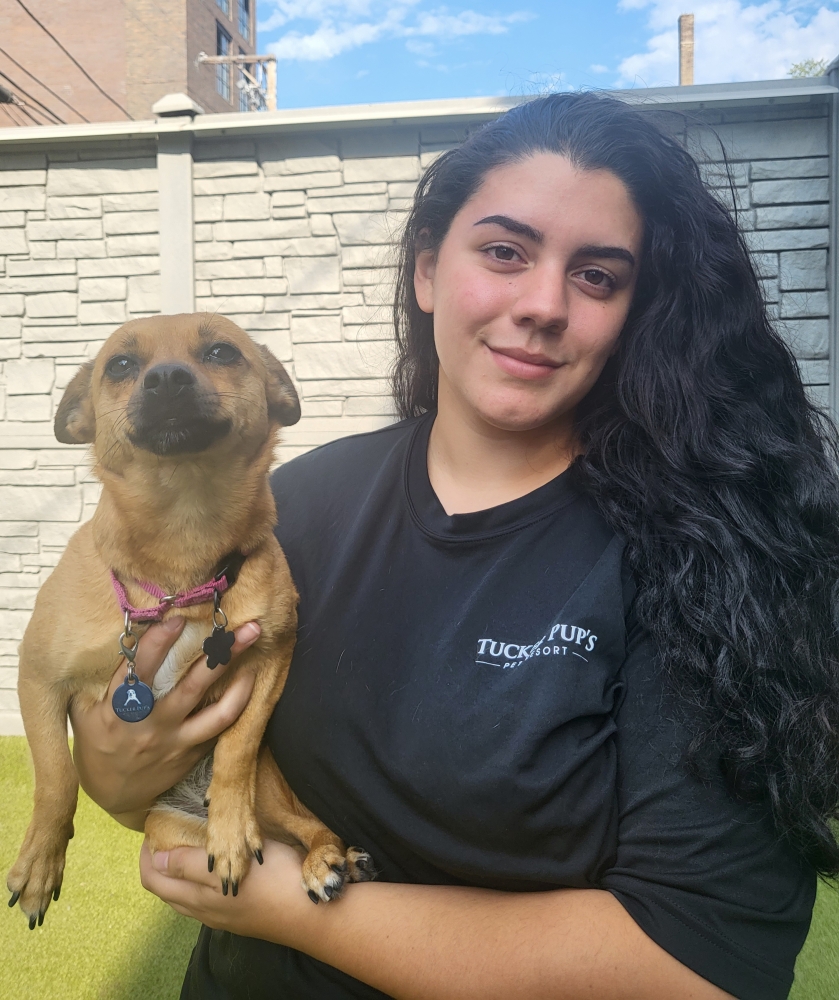 I am certified in CPR, and as a pharmacy technician
Dog walking and pet sitting
I worked at PAWS Chicago medical center as an animal caregiver. I worked with dogs that came from all different backgrounds and had different needs.
I have a Chihuahua named Bandit that I adopted from PAWS when I worked there. I also have four bunnies, named Chip, Jak, Joji, and Daxter.
I learned clicker training in my time at PAWS.
I have three favorite dog breeds. My top favorite breed is the Chihuahua - something about their little round heads and big ears warms my heart, plus they are very loyal and loving. My second favorite are Poodles - they are super smart and easily trainable. My third favorite breed is the Catahoula leopard dog. Not a lot of people know about this breed but once you know how they look you will be able to spot one a mile away with their beautiful markings and their blue eyes. They are very athletic and are known to climb trees.
When I'm not at work or tending to my animals I like to go to the gym at least four times a week. I also like to play video games on my days off.
I'm looking into getting certified in dog and cat training so I can give more to my own clients and also Tucker Pup's customers.
I love bird watching, painting and drawing, cooking, and traveling

I graduated in 2020 during the peak of Covid at Illinois State University with a Bachelors Degree in Science in Zoology.
I went ziplining with my younger sister in Las Vegas above hundreds of people and buildings.