Staff Profile
Return to Staff Summary Page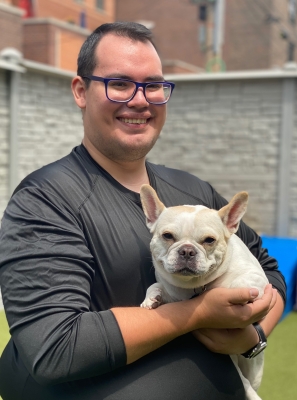 I was a supervisor and dog handler at a previous daycare facility. I was also a dog walker for 3 years.
I have a 6-year-old lab named Rosie. She's is the sweetest and goofiest lab ever!
My favorite breeds are Labradors, corgis, greyhounds, and basset hounds.
I do ring announcing for multiple boxing, MMA, and wrestling promotions. I also like traveling. I'm making it a mission to visit every Major League Baseball stadium in my lifetime.
I hope to one day be able to sign with a major promotion and be able to announce more shows internationally.
I love playing the bass and the piano.
I graduated from the Illinois Media School in 2018 with a degree in audio production and live performance.
I have taken singing lessons in both jazz and opera!