Staff Profile
Return to Staff Summary Page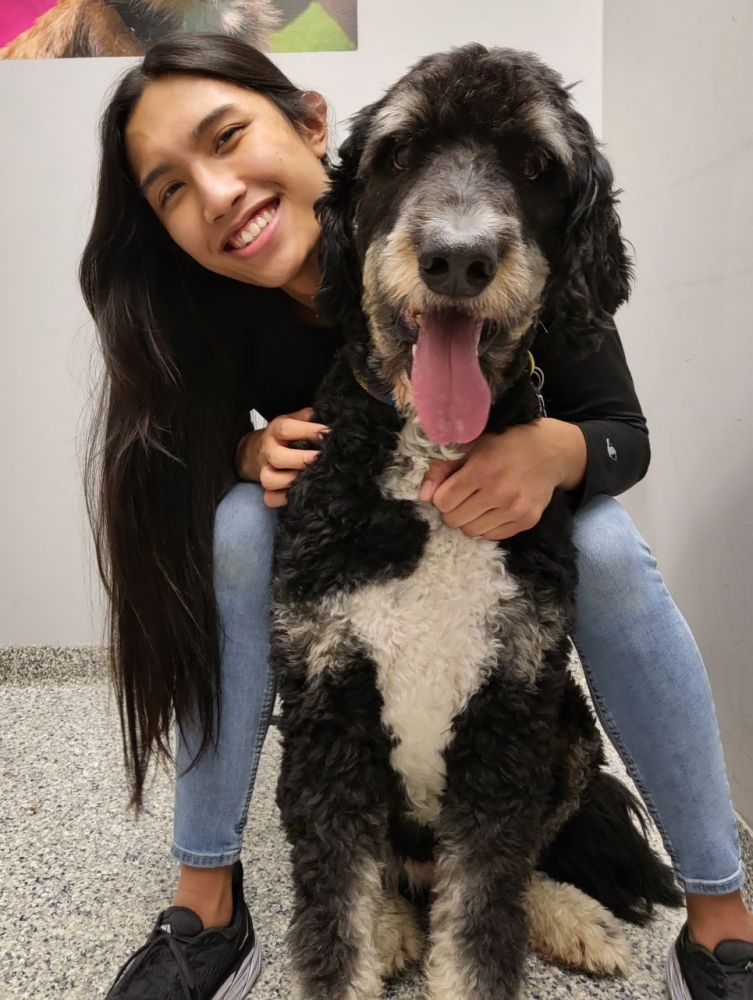 I worked at Hinsdale Animal Hospital as a kennel technician. I took care of the dogs boarding overnight, as well as helping out in other parts of the hospital such as the doggy daycare.
I have a cat at home named Pina! She is a lovely, little calico diva, and she loves to walk around like she owns the place, play around, and snuggle up next to me.
I much prefer larger breeds over their smaller counterparts. I love Bernese mountain dogs, great Danes, mastiffs, and St. Bernard's! However, dachshunds are the exception, and they hold a little special place in my heart.
I love to go hiking and being out in nature. It is a great way for me to relax and just take a breath. I also love biking, volleyball, and cooking!
I would love to work with animals as a lifetime career, and I am studying animal sciences in college right now! I am open to wherever life takes me, whether it be with domestic pets (such as dogs and cats), agriculture, and even exotic and wild animals! Although, I will say, I do have a preference and interest in working with domestic animals more! I hope that one day I can open a rescue for dogs, cats, and more! I would love to help find forever homes for those furry friends!
I love to travel! Exploring new places always brings joy to my heart. Trying new foods from all cultures is a passion, and I try to recreate those recipes! It may not be perfect all the time, but I enjoy indulging in others' customs and traditions.
I graduated from Glenbard South High School.
I am from the Philippine Islands, and I came over to America with my family when I was 11 months old.