Staff Profile
Return to Staff Summary Page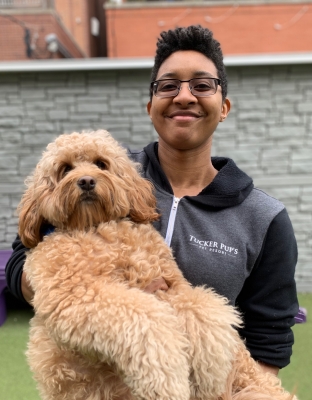 Before working at Tucker Pup's, I worked at Petsmart as a dog bather.
I currently own two sister cats, Kally and Patty. I've had them since they were a couple of months old and they are now three years old.
My favorite breeds are English bulldogs, great danes, and Akita Inus. I hope to own at lest one of these breeds one day.
I enjoy drawing and playing board games in my free time.
To become a concept artist for video games and movies.
Playing a card game called Magic the Gathering and going to conventions for it.
I've owned four cats, three dwarf hamsters, a bearded dragon and a hermit crab in the past (not all at the same time).