Staff Profile
Return to Staff Summary Page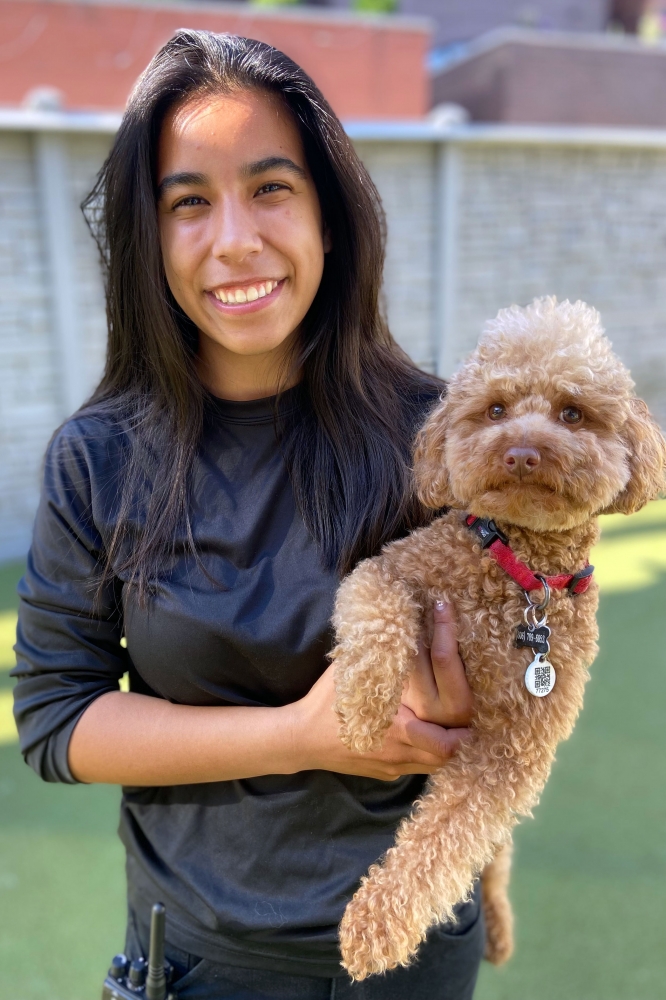 I earned my CPDT-KA certification from the Certification Council of Pet Dog Trainers
I have worked in other dog daycares and dog training facilities. Working with dogs has always been a joy and Tucker Pup's is a perfect fit for an animal lover like me.
I have a two-year-old Border Collie mix named Boost, and a three-year-old Whippet mix named Lilly. Both of my dogs have a lot of energy and love to play in the snow.
I took a reactive dog course for my dog Boost. She has always struggled with seeing other dogs and being calm around them. This course helped Boost develop better behaviors to do around other dogs.
My favorite breed is a Whippet. I love their sensitive and aloof nature.
I love to go hiking, especially in the summer. Having two high-energy dogs and bringing them along has only made hiking more enjoyable.
I want to earn my Fear-Free certification.
I love learning about dog behavioral modification and how best to train a dog. Understanding why dogs act the way they do is a big interest of mine, especially since I have a dog with behavioral challenges.
I graduated from Elgin High School in May of 2019.
I was classically-trained violinist for eight years.