Staff Profile
Return to Staff Summary Page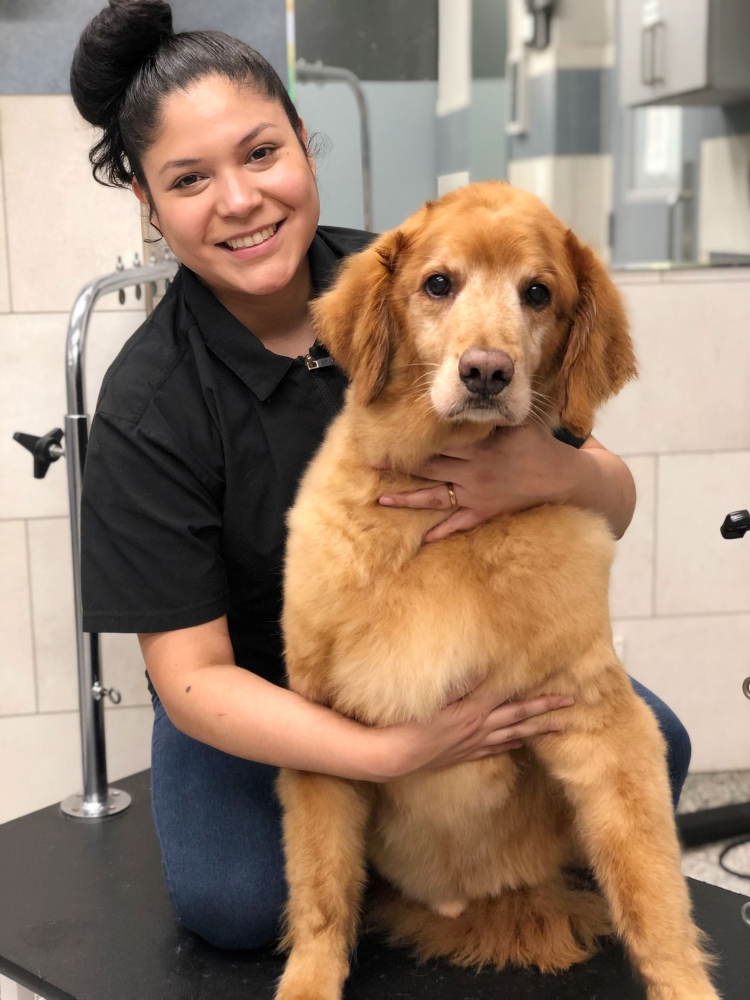 I have been a professional groomer for several years. Prior to that, I attended veterinary school for a period of time, and worked as a veterinary assistant.
- 11-year-old golden retriever named Buddy
- 9-year old hound/shepherd mix named Riley
- 7-year-old chihuahua mix named Scooby
My favorite breeds are golden retrievers and doodles.
I love going on walks with my dogs, watching horror movies and doing puzzles.
I hope to one day having my own grooming salon.
I really love watching videos on home improvement and organizing.
I graduated from Wilbur Wright College with an Associates in Liberal Arts.
I once I completed a 500 piece puzzle in 2 hours.