Staff Profile
Return to Staff Summary Page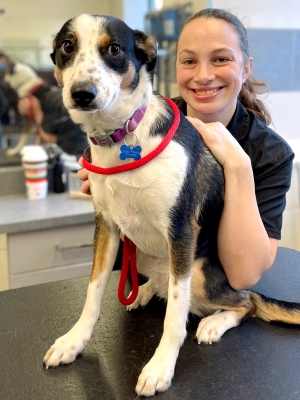 I have 2 dogs and a cat. Cody is my maltipoo. He's very sweet and overly affectionate. Pancho is my Chihuahua mix. He's a bit more reserved, as he had a rough background. Rocky is my cat. He's an orange tabby and loves to nap on my shoulder.
Beagles and Siberian Huskies are my favorite breeds
I love swimming, listening to music, collecting and going to Comic-Con.
My future goals are to learn more about pet health and behavior.
My other interests include learning new things about the universe
I graduated from Sullivan High School, in Chicago
I love astronomy! The ever-expanding universe fascinates me.