Staff Profile
Return to Staff Summary Page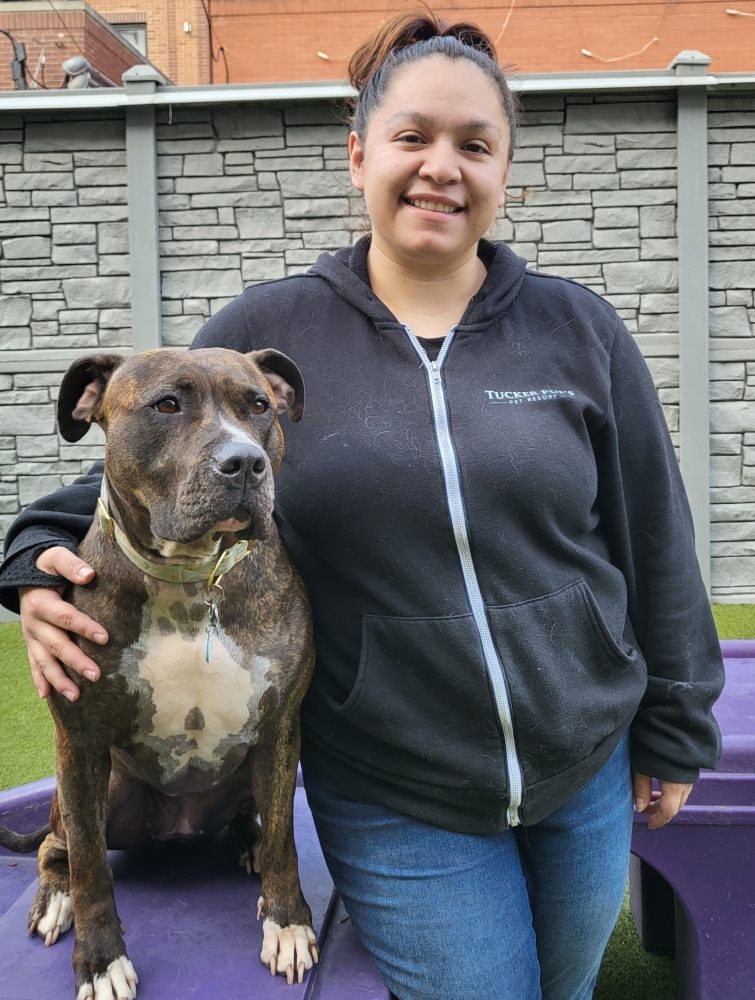 My first experience I had with dogs was when I became a dog walker/pet sitter. I walked all types of dogs, big and small! I definitely enjoyed my job and got super close with all my furry friends and their owners! I was also a pet sitter, where my responsibilities were to continue our furry friends' routines while in my care. I walk, fed, and gave medication as needed. There was also play time, which was highly demanded by the pups!
I have two dogs of my own, named Twix and Nito. Twix is a toy poodle - she is 11 years old but still acts like she's a puppy! Nito is is a Maltese/Shih Tzu mix, and is the baby - he is two years old, and is the biggest goof ball and the sweetest pup ever! My favorite part of the day is getting home and being greeted with happy barks and zoomies! They always manage to bring a smile to my face even if they were up to no good!
I love all dog breeds!! But my utmost favorite breeds have to be poodles, golden retrievers, and rottweilers!
My favorite activities are walks in the park with my dogs, any sort of free/creative writing. During the summer I always enjoy going by the lake to do some journaling and watch the sunset. It is super relaxing, and I love ending my days like this!
My future career goals are to become a dog trainer and a dog groomer as well. Working with dogs has always been something I want to do as a career.
I enjoy playing basketball with my sister, even though most of the time she beats me! Short people problems! I also enjoy going to the beach with friend and playing volleyball, plus staying home and watching movies with my boyfriend.
I graduated from Amundsen High School.
When I was a kid I was so obsessed with dogs, I asked Santa for an encyclopedia of dog breeds! Of course he delivered and I would carry it around with me everywhere.